MMX Beautiful Eyes 09 for Genesis 9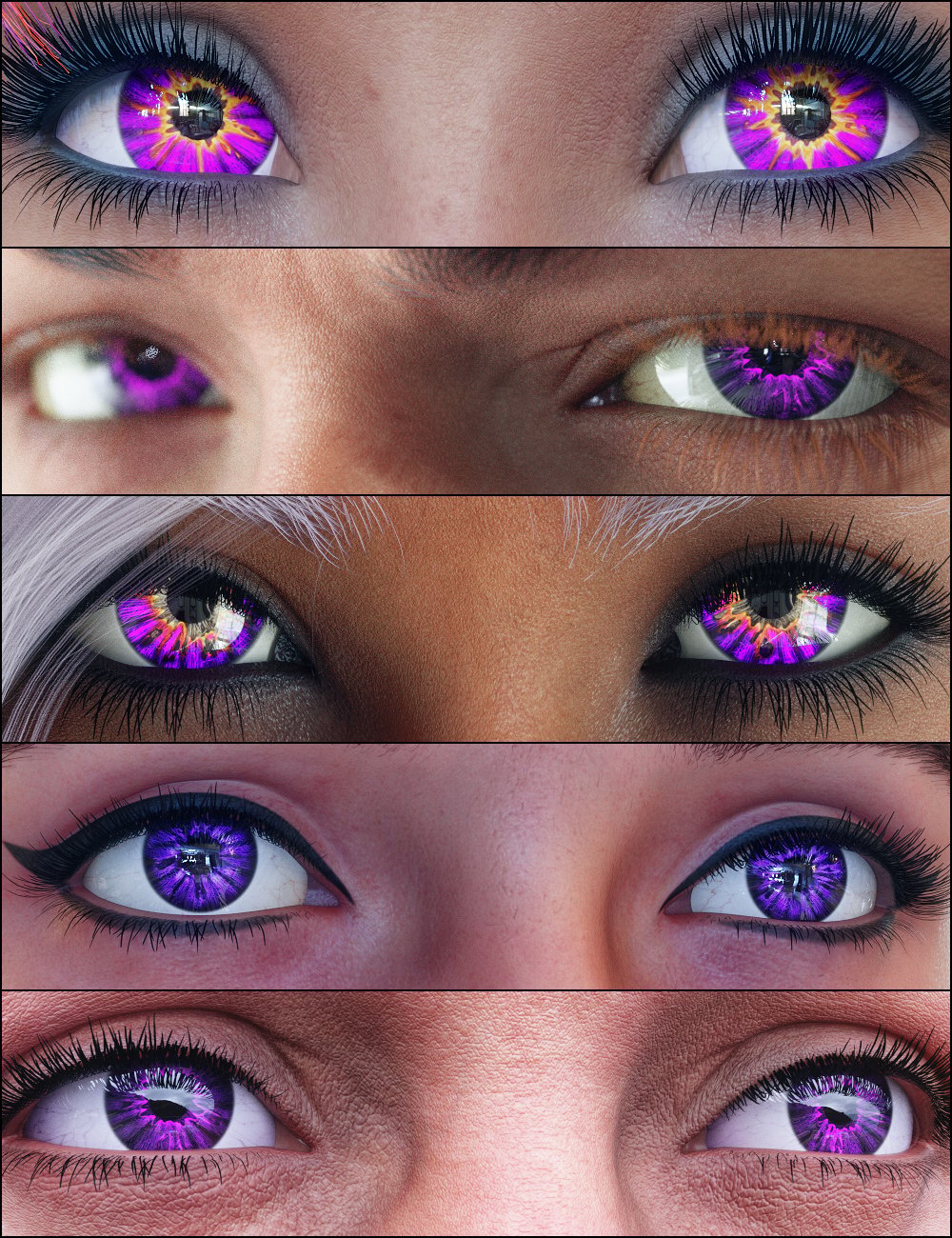 MMX Beautiful Eyes 09 for Genesis 9 is the purple eyes mega pack for your regular and fantasy-type renders. Every iris and sclera is different and unique from all the rest so no two are the same. There are 100 purple irises total divided into 10 groups and 40 sclerae divided into 20 red and 20 purple.
Additional presets include 24 rotation presets which will affect both the iris and the sclera. There are also presets to darken the iris and darken the sclera separately.
All presets have a left eye and right eye option so you can mix and match as you please.
Please be sure to use the Apply First preset to prepare the eyes. This will turn the eyes white, and then you can start choosing your iris and sclera. Only the iris maps are visible in the viewport. The sclera maps will be visible when rendered. This set uses its own unique UV mapping. As a result, it will not be compatible with other eye sets except for the other MMX Beautiful Eyes for Genesis 9 sets.
MMX Beautiful Eyes 09 for Genesis 9: (.DUF)
MMX Beautiful Eyes – Apply First
100 Purple Iris Left Eye
100 Purple Iris Right Eye
20 Purple Sclera Left Eye
20 Purple Sclera Right Eye
20 Red Sclera Left Eye
20 Red Sclera Right Eye
24 Eye Map Rotation Left Eye
24 Eye Map Rotation Right Eye
21 Darker Iris Left Eye
21 Darker Iris Right Eye
08 Darker Sclera Left Eye
08 Darker Sclera Right Eye
Textures Include:
141 Texture, Diffuse, and Mask Maps (1024 x 1024 to 2048 x 2048)
Daz Studio Iray Material Presets (.DUF)
---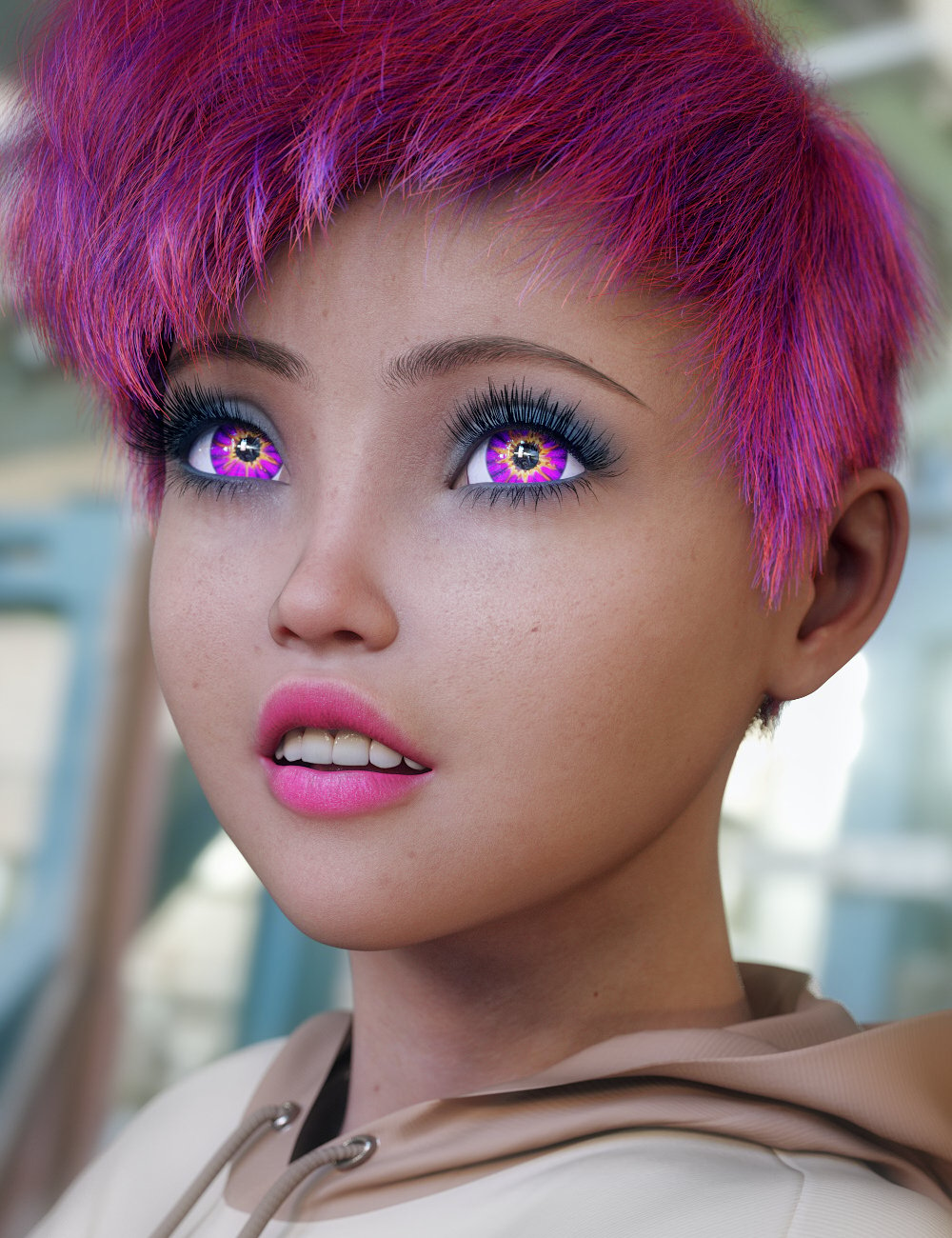 Download from QtyFiles Service
---