MMX Face Paint 2 for Genesis 3, 8, and 8.1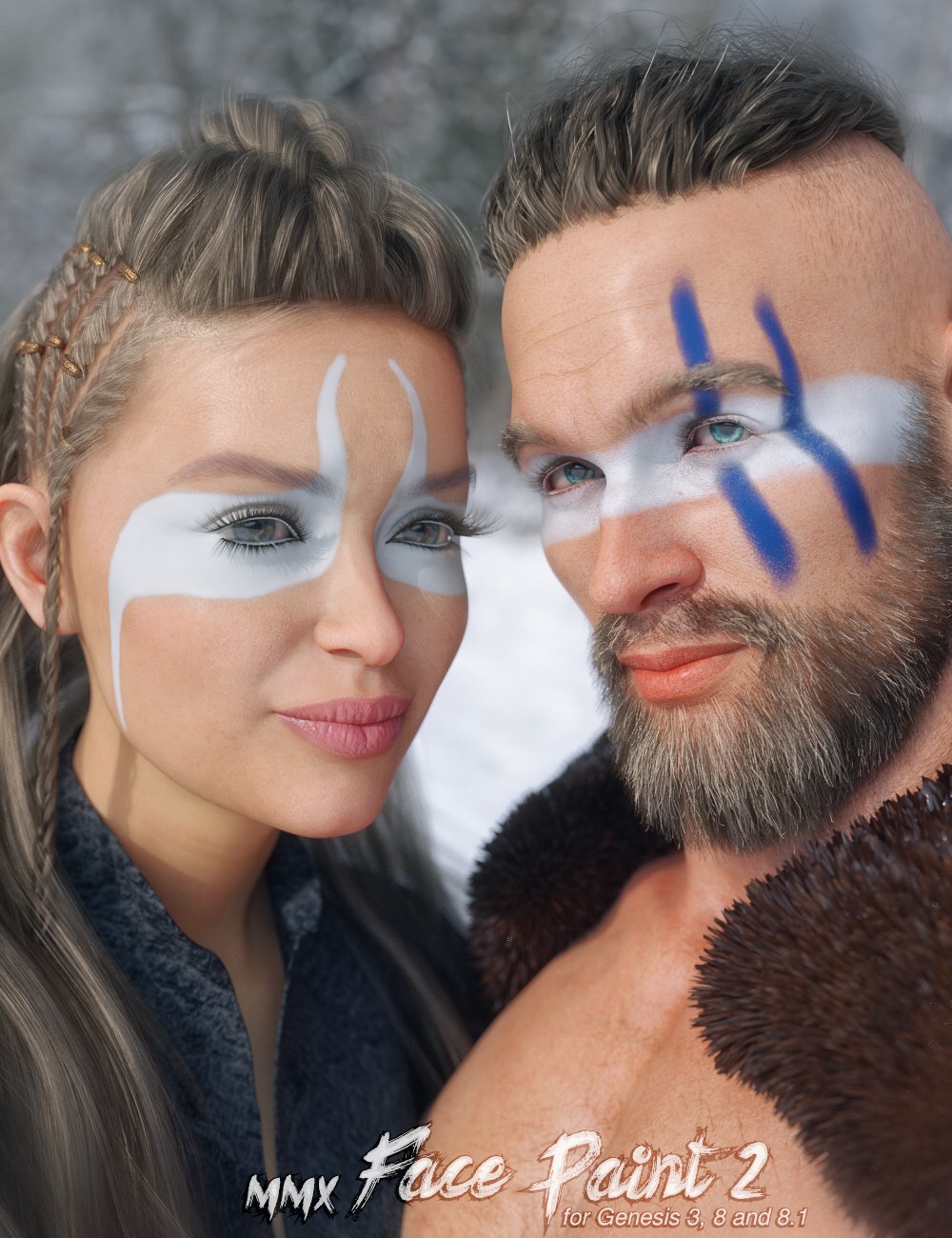 MMX Face Paint 2 for Genesis 3, 8, and 8.1 uses geoshells so that the face paint sits on the skin like it should, instead of blending in like a tattoo. The geoshell also enables the face paints to be fully compatible with all character shapes, character skins, and all other makeup sets for the different supported base figures. There are 29 face paints, 10 of which have partial presets, and there are mirrored versions of each. You also get 6 binding runes and the 24 letters of the elder futhark runic alphabet. All of these face paint options can be layered together using multiple geoshells so you to mix the designs as you please. All of these can be further modified using the 12 included diffuse color presets.
To make layering multiple geoshells easier, there are 5 presets for adjusting the mesh offset and 20 bump map strength presets. By default, bump map strength is only set to 25% to avoid a possible collision when using multiple geoshells. If you are only using 1 geoshell, you can safely turn the bump map strength to 100%. If you need to use more than 5 geoshells, you can manually adjust the mesh offset of additional geoshells, but you should use the same distance intervals as the included presets do. If you wish to move the binding runes or the elder futhark runes to a different part of your character's face, you can simply adjust the horizontal and vertical offset dials on the surface tab for the face and lips surfaces on the geoshell.
Create a custom look for a variety of scenes with MMX Face Paint 2 for Genesis 3, 8, and 8.1.
MMX Face Paint 2 for Genesis 3, 8 and 8.1: (.DUF)
Genesis 3 Female Geoshell
Genesis 3 Male Geoshell
Genesis 8 Female Geoshell
Genesis 8 Male Geoshell
Genesis 8.1 Female Geoshell
Genesis 8.1 Male Geoshell
Material Options:
65 Face Paints
65 Face Paints Mirrored
24 Elder Futhark
06 Binding Runes
12 Color Options
20 Bump Strengths
05 Geoshell Mesh Offsets
Textures Included:
320 Transparency maps (4000 x 4000).
Daz Studio Iray Material Presets (.DUF)
---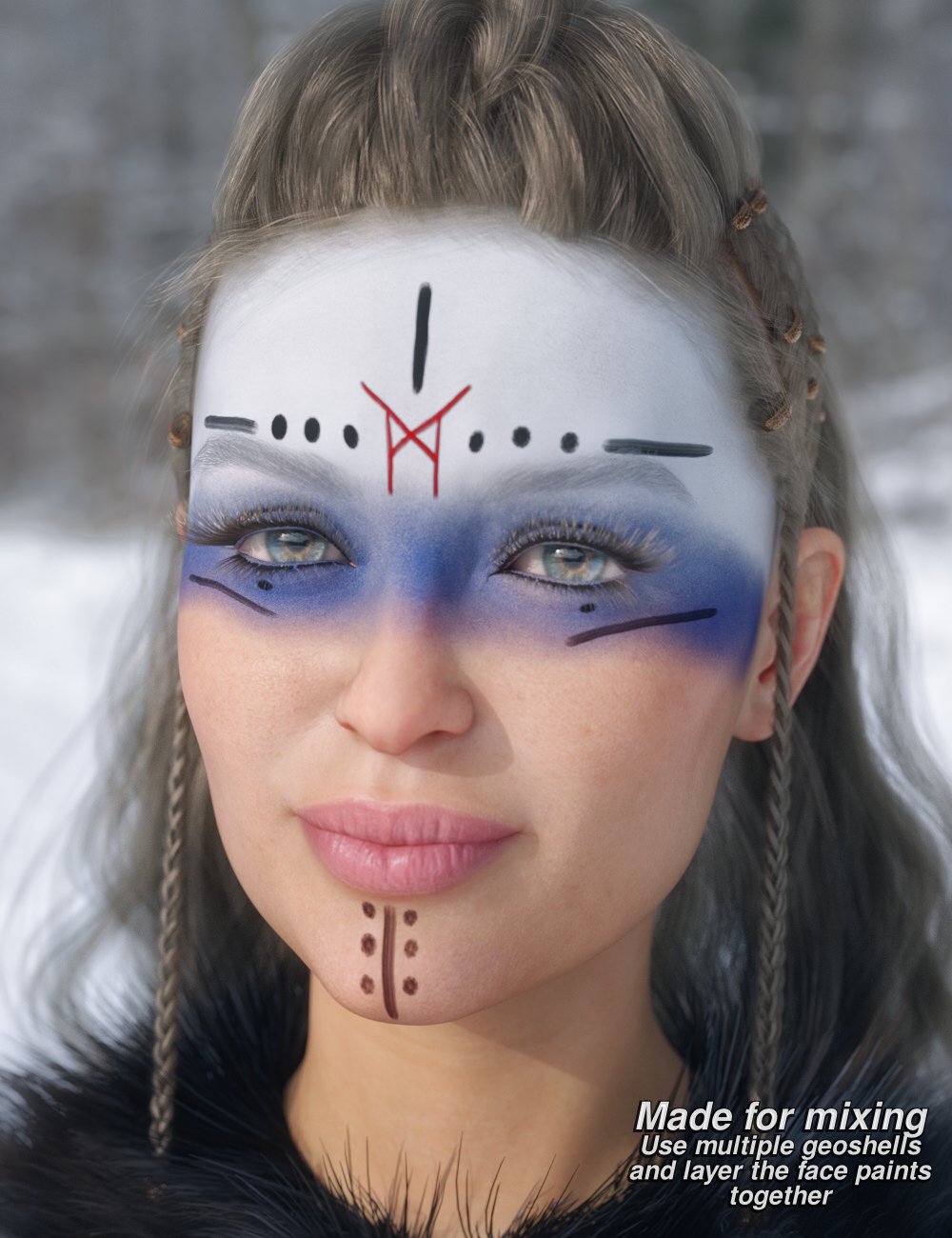 Download from QtyFiles Service
---