Modular Railway Track Set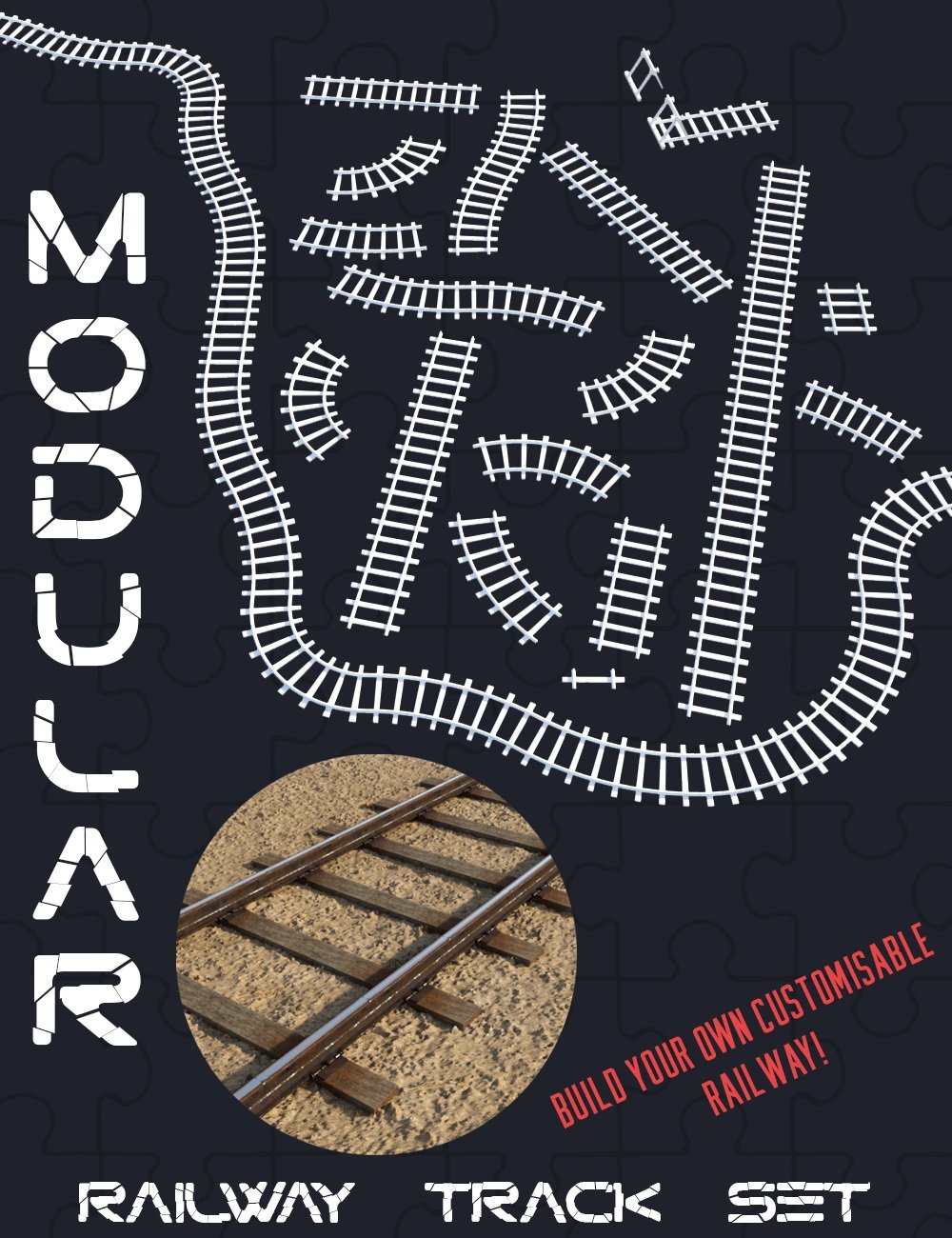 ---
Modular Railway Track Set
The Modular Railway Track Set offers artists the ability to create completely customizable and unique railways for their art, renders, and games.
The pack includes 20 props: a mixture of straight tracks (of various lengths), curved tracks (of precise degree bends), and unique railway props. They're the perfect base for artworks ranging from eerie abandoned railway stations and open desert tracks to your outback westerns and much more. It's all down to your imagination to create a track of infinite scale and complexity with this modular pack.
For those rail enthusiasts among us: the props are scaled accurately to the standard international gauge (1435mm or 4ft 8 1/2 inch) for that extra level of realism.
---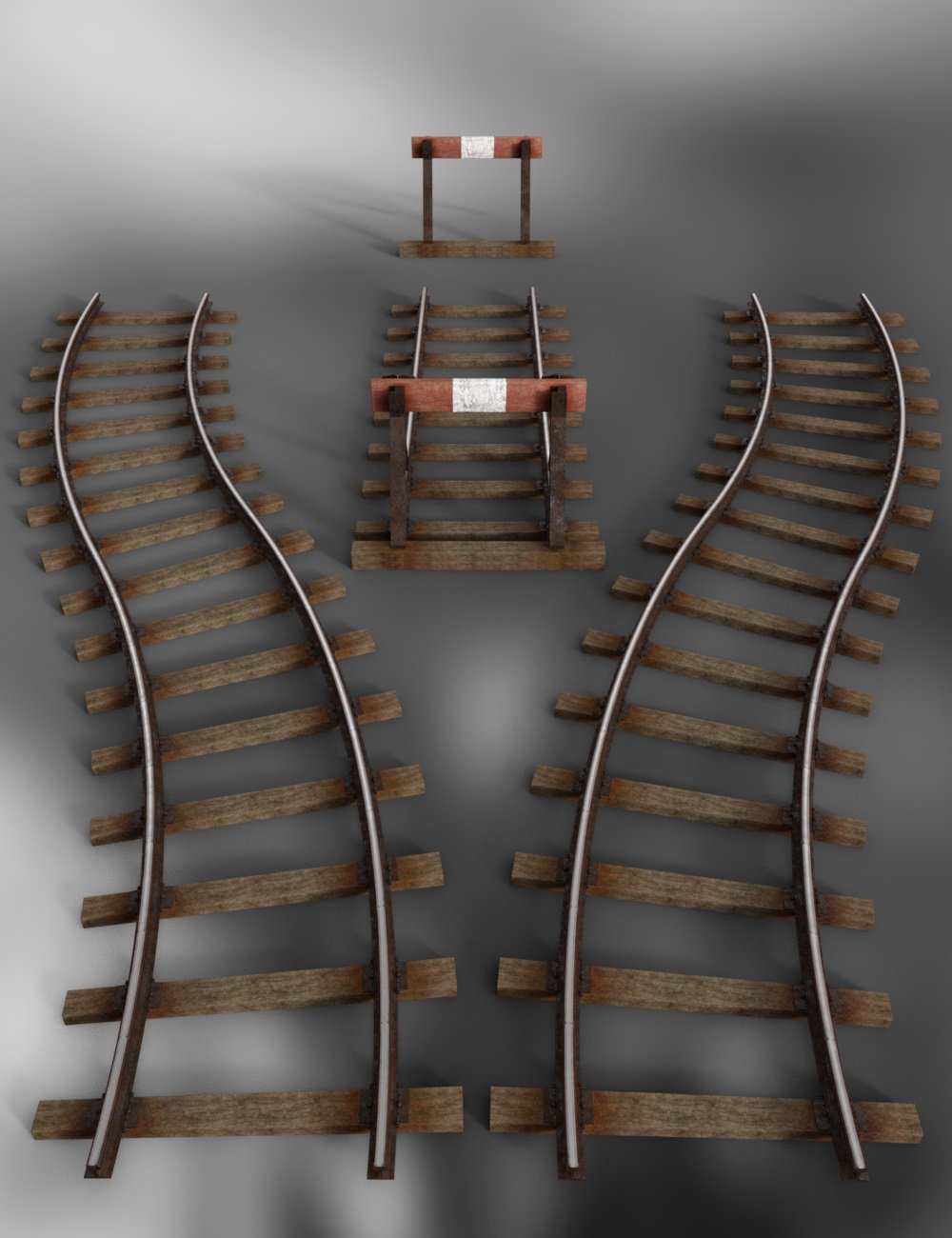 ---