In Motion Poses for Genesis and Genesis 2 Male(s)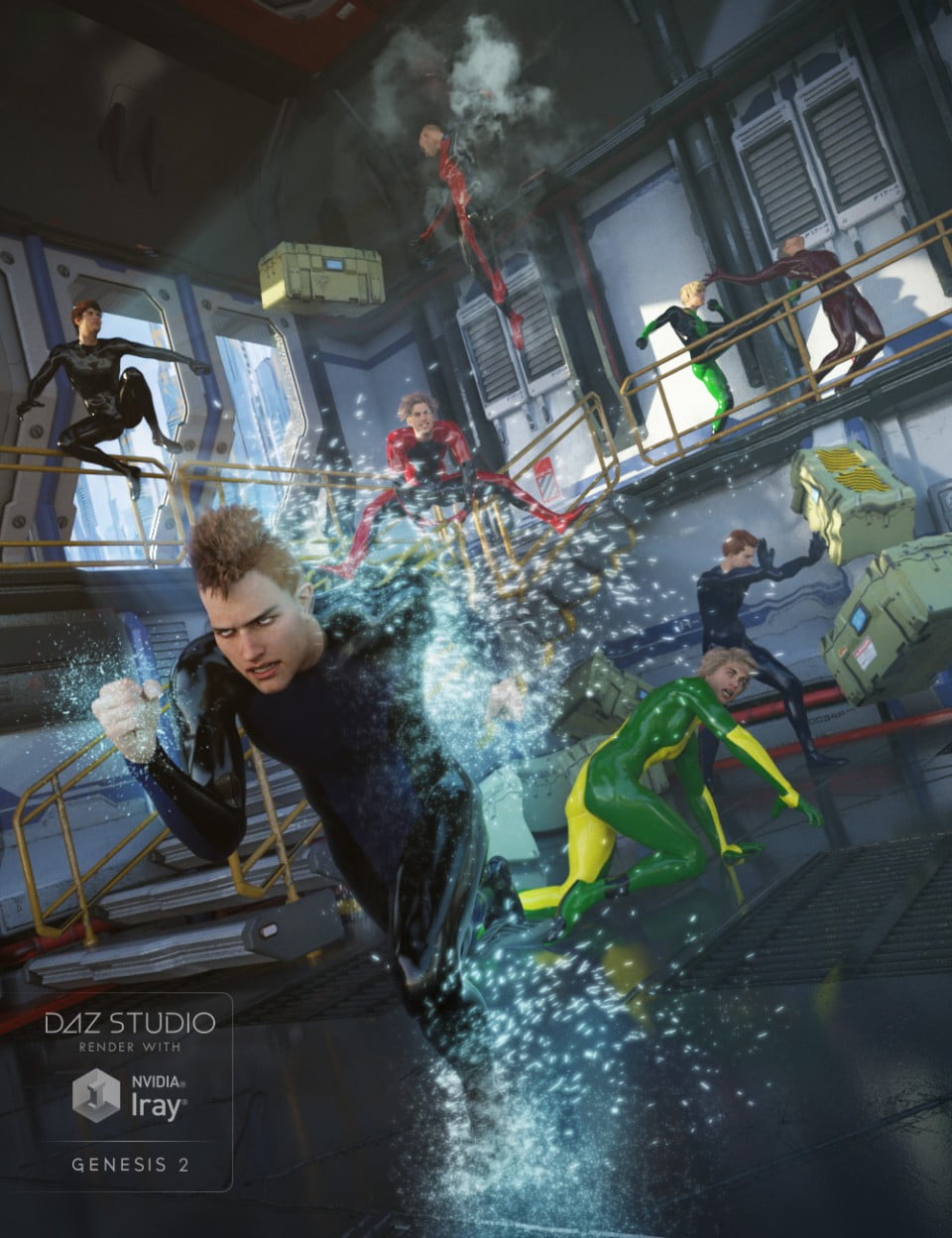 You have your character, outfit, hair, and scenery. You've tailored the lighting to fit the mood. You've polished your 3D shaders to the perfect degree of realism, but there's something missing. More often than not, it's the posing of your character. A good pose will look cool, but a great pose will tell a story, convey a message, and engage your viewer on an emotional level. Hence, I have created the Action Toolbox Poses to help you make your art leap off the monitor.
In Motion Poses for Genesis and Genesis 2 Males is designed as a utility set of movement poses to quickly give you the right action you're looking for. There are poses for lifting, pushing, jumping, walking, crawling, sprinting, kicking, and flying, all created with graphic illustration and storytelling in mind. These poses can be used in a variety of genres from sci-fi and fantasy to contemporary situations, and can help tell your story whether in 3D, digital or traditional media. All the included poses look good from any angle, and with slight adjustments will fit on any of the Genesis or Genesis 2 Shapes.
As always, FeralFey poses are fact checked for gravity, balance, and realism. Disclaimer: the flying and hovering poses were checked against probable physics to account for gravity, balance, and realism.
This product includes:
1 DSON Core Installer
1 Poser Companion Files Installer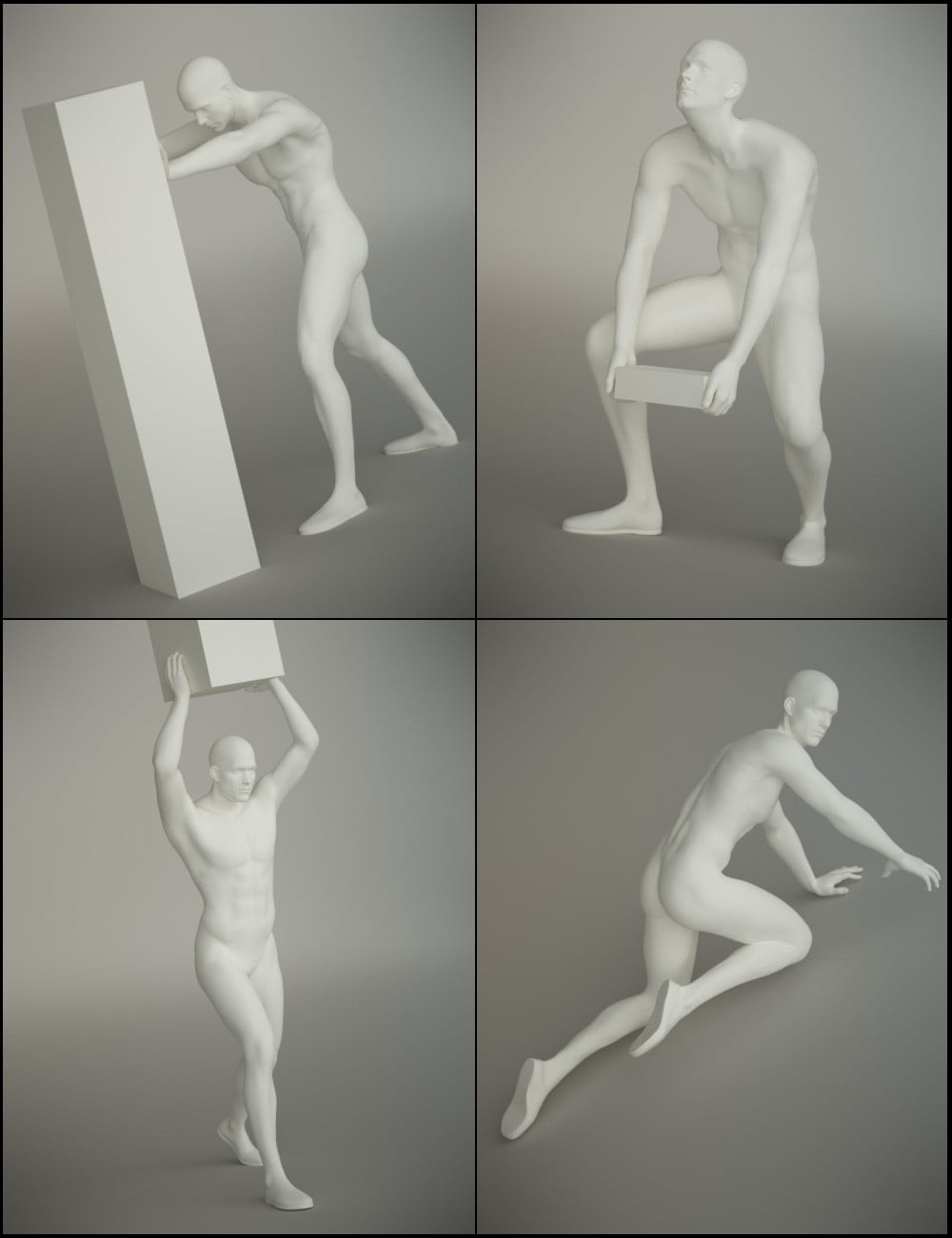 ---