MRL Paintbox for Messy Hair for Genesis 8 and 8.1 Females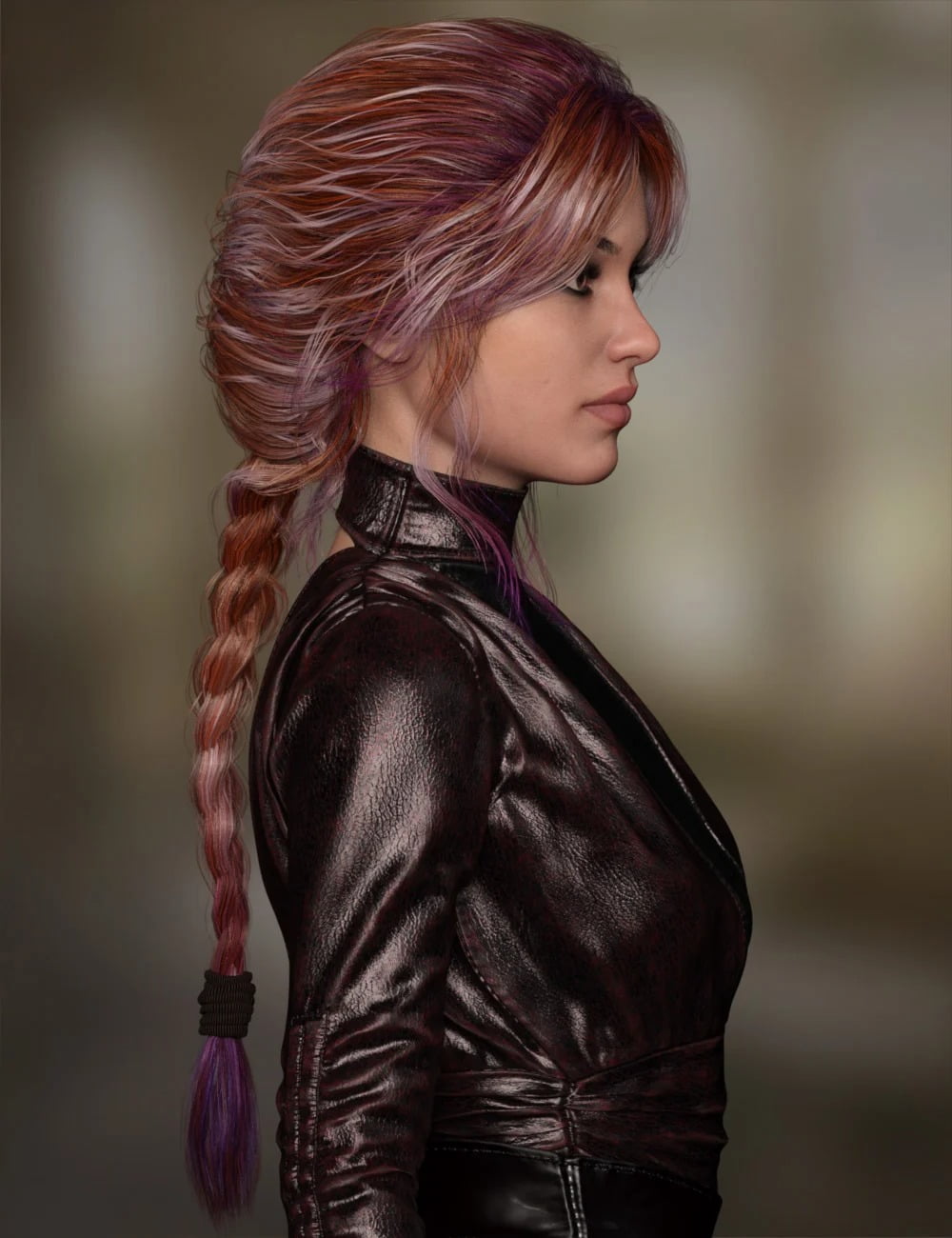 ---
MRL Paintbox for Messy Hair for Genesis 8 and 8.1 Females
Texture Pack:
With the Paintbox for MRL Messy Hair, you can create an incredible range of effects varying from subtle highlights to glorious multicolor Ombres.
Firstly, this pack includes an additional 25 colors designed to mix and match with existing shades, making a total of 50 base colors in the bundle. Each of these 50 colors can be used with a collection of 7 folders of color effects – a total of 450 presets. Each of these colored presets can be layered and mixed and matched creating an unbelievable range of different effects.
The base colors are supplied as HMATS which means one click applies the full base color to whichever of the Messy Bundle hairstyles your model is wearing. The colored effects on the other hand are supplied as layered image presets. This means you can apply them to individual parts of the hair i.e. you can add an ombre effect to just the ponytail or the long braid without affecting the base. As they are layered image presets you can apply one over the top of the other for a cumulative or stronger effect. For example, if you want to see what a blended effect looks like with streaks you can apply both and throw in an ombre to see what happens. To start afresh simply reapply the base HMAT.
Each of the different folders produces a slightly different result. The Blender and Blender inverted effects are quite subtle and natural, how strong the effect is will depend on the light. The Ombre Effects are more intense, there are varying Ombre options starting lower and farther up the hair and these can be combined to create a multicolored colored graduated effect on the hair. 'Streaks' and 'Streaks intense' apply subtle and stronger streaks respectively. These effects can be combined with different colored glosses and set to different intensities using the gloss intensity settings included with packs 1 and 2 to produce some outstandingly different hair colors and effects.
Note:
This texture pack requires either the MRL Messy Hair Pack 1 OR the MRL Messy Hair Pack 2 to work.
---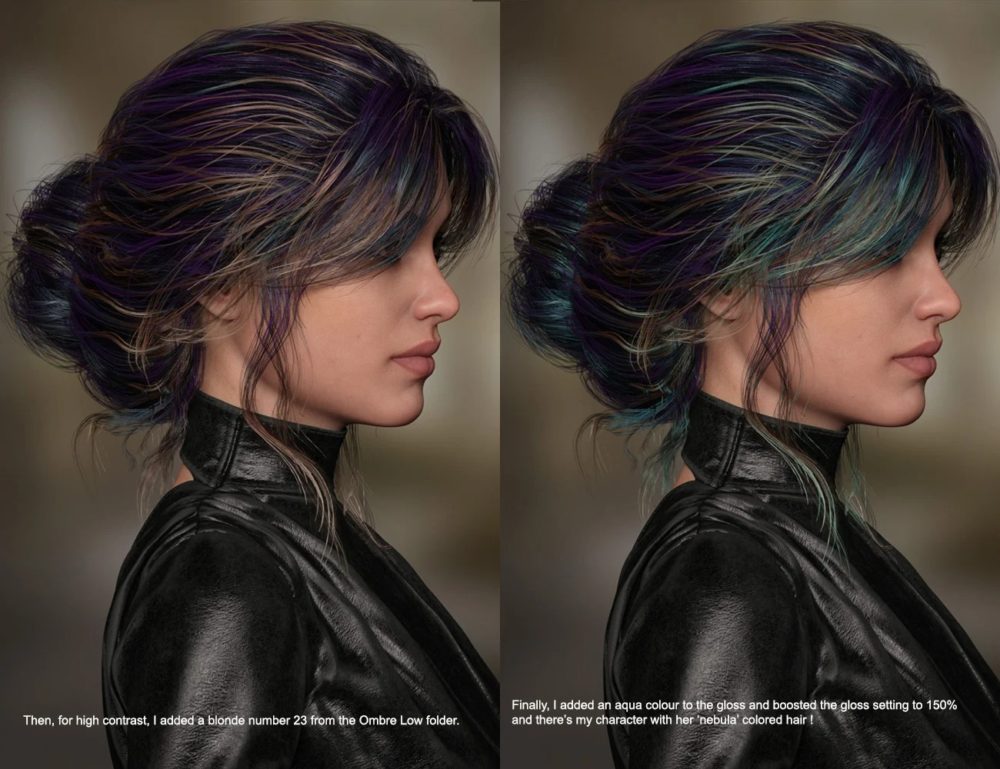 Download from QtyFiles Service
---