Muscularity Morphs for Genesis 9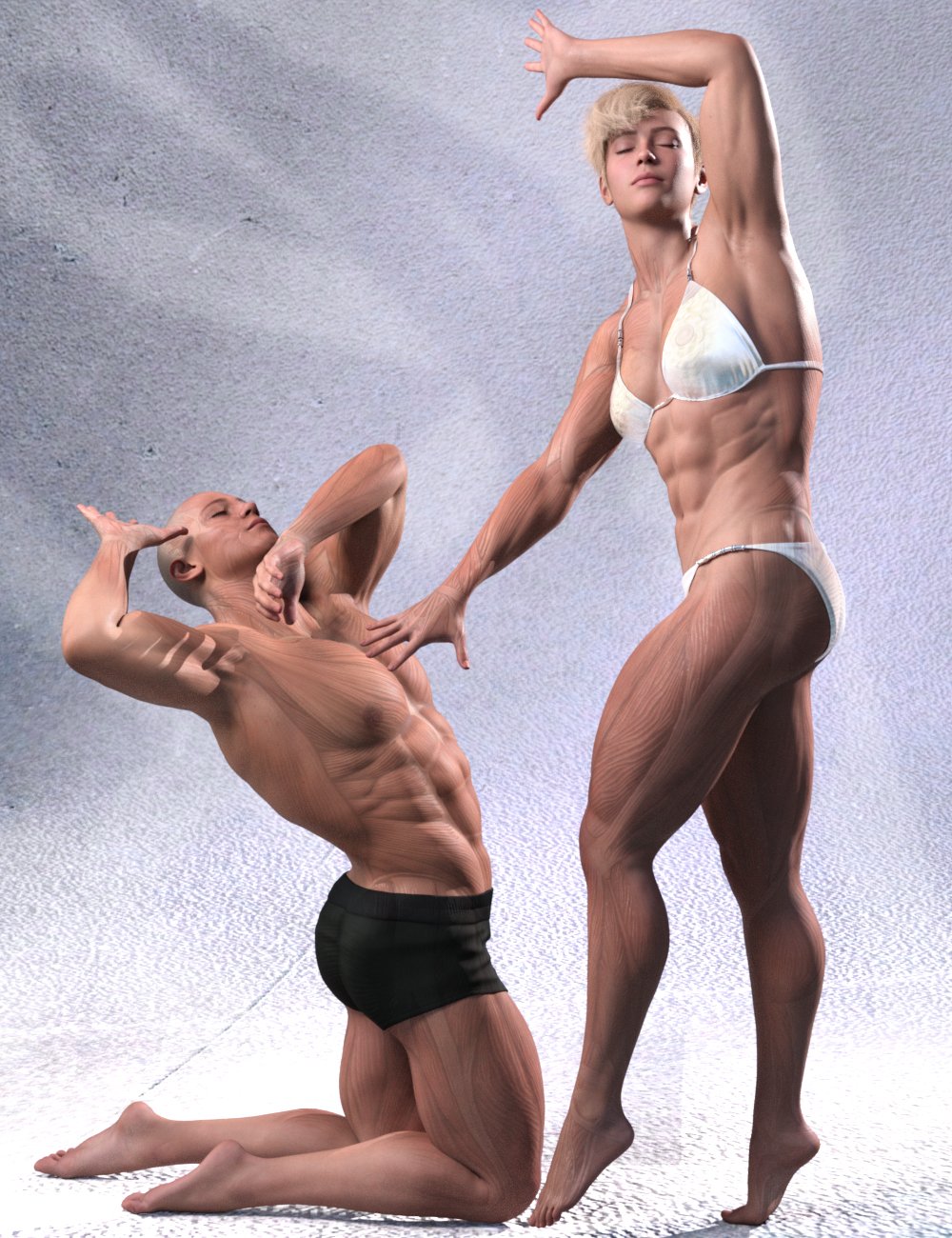 ---
Become a better artist. Turn Daz Studio into an anatomy study tool with these easily identified sliders named after each muscle of the human body. Each slider clearly shows the area in the body where the muscles will be influenced. You can tweak the size of your character muscles, sculpt and learn about anatomy all at the same time.
Start by loading the included Feminine Muscular and Masculine Muscular characters and then change the slider values to alter the different muscle volumes that make up these characters and get familiar with your new slider tools. Pair this product with our Genesis 9 Muscle Maps for a complete anatomical reference. Mix with your favorite Genesis 9 character, to alter or accentuate part of his anatomy by making certain muscles more prominent.
An extensive set of morphs that will allow you to tweak and customize your Genesis 9 characters based on anatomical muscle reference. Divided by left and right these morphs are also ideal for animation and the creation of aniBlocks for secondary movements.
---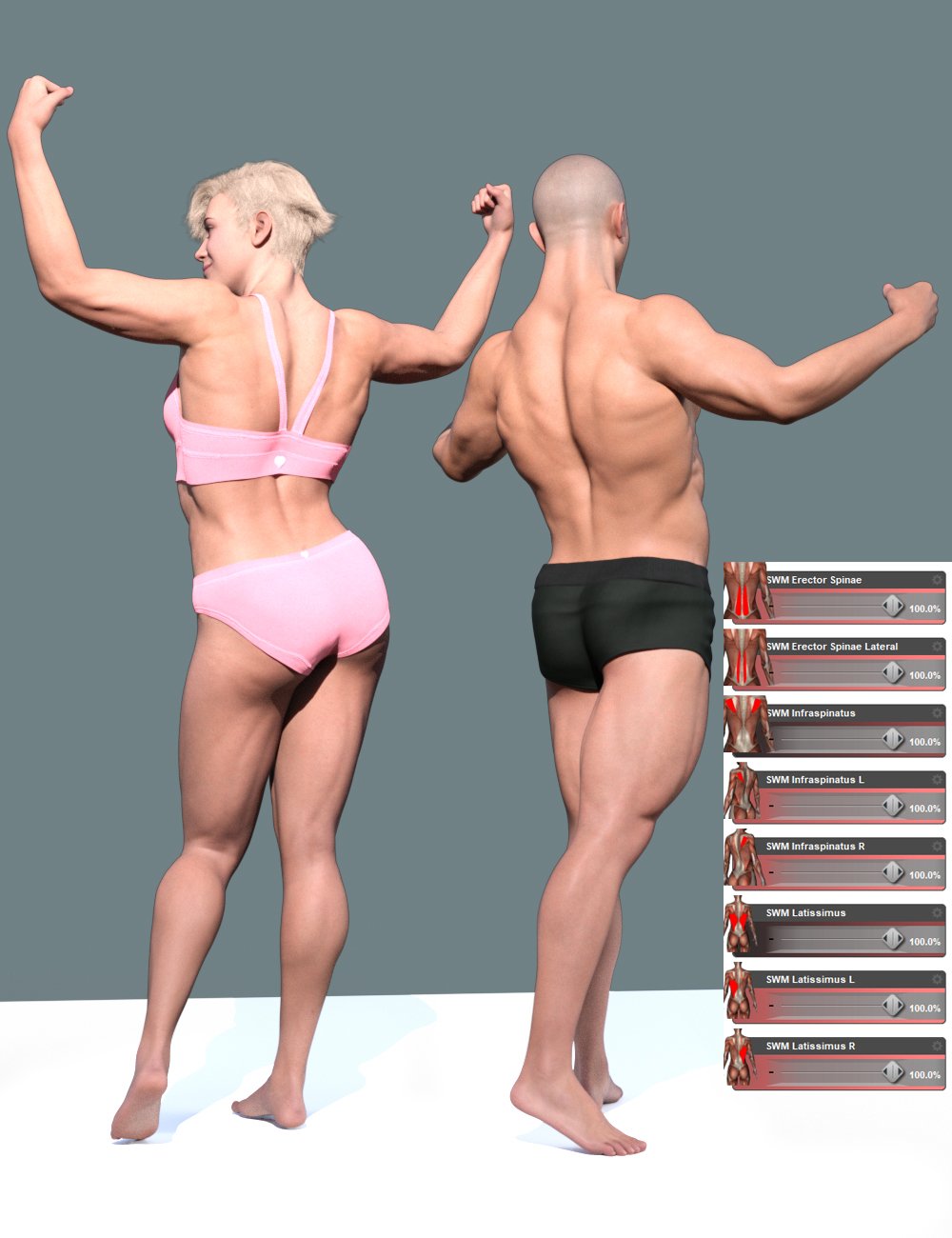 ---