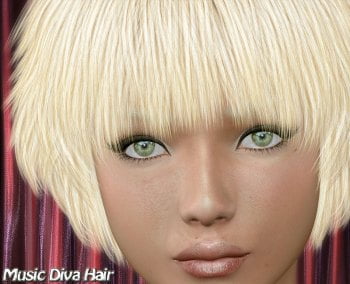 Music Diva Hair is a jaunty and spirited bob hairstyle formed from a great number of three-dimensional locks that give amazing thickness and depth. The bangs can be morphed from thick to wispy and from short to eye level.
Beautiful textures complement the hairstyle with a wide selection of beautiful natural and funky colors.
A lively and cute look for your girls that can be morphed to simulate realistic movement due to it's thickness and detail.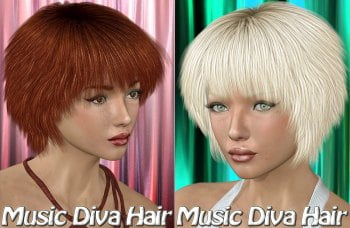 ---