Naturally V4: Alicia by adamthwaites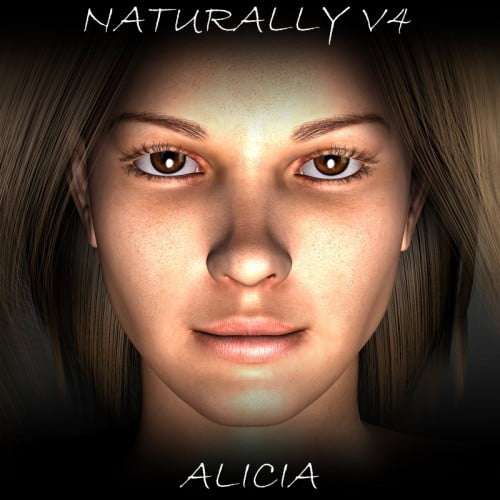 This pack includes a custom hand-sculpted head and body morph for V4. The morphs can be used together or separately. The body morph is fully compatible with all of my V4 Celebrity Series EVOLUTION head morphs. The hand sculpted morphs give V4 a natural, realistic look and are based on photographs of real women. The character is completed with detailed high-res textures, dynamic hair and dynamic pubic hair. Magnets are also included to help fit your favorite outfits to Alicia's body shape.
Add more realism to your renders with Naturally V4: Alicia.
Product Requirements: Poser 5 or newer PLUS any V4 Base from DAZ (see ReadMe for more info)

---