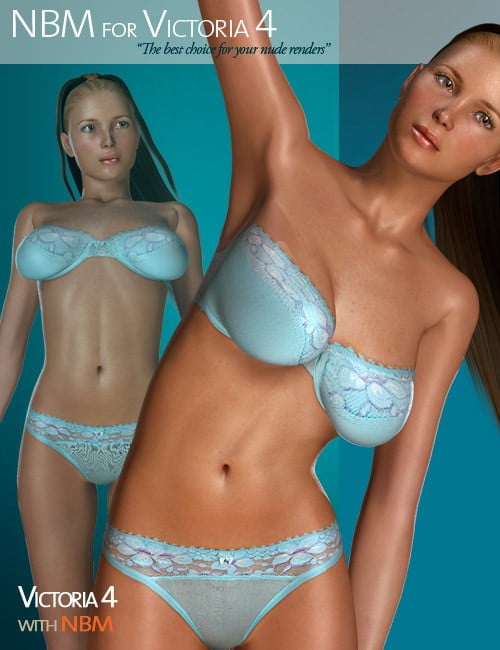 Natural Breast Movement for V4
Are you the one who noticed that the girls in nude renders always have their breasts pointing to the front like a mannequin regardless of their pose?
Are you tired of getting an excellent package of poses but not being able to get the right breast pose?
Or even worse, you didn't even think of posing them because there was no option available.
Then,?Natural Breast Movement for Victoria 4 is just for you! This great package is for those of us who seek realism in our renders and know that a good pose, lighting and texture can't get you realistic renders alone. A good set of morphs is needed to complete the picture. Breasts defying gravity or looking like rigid cones won't look good in a realistic nude render. We all know that breasts are soft and anything but rigid so why should your renders have a plastic doll appearance?
Natural Breast Movement for Victoria 4 has a total of?102 morphs!
They can be manipulated by control dials at the Body and Chest, groups have been added to ease the navigation through all these morphs so you can find the one you want without spending a lot of time and effort.
Exceptional care has been taken, using photographic references to develop a technical grid that would deliver real world movement to digital women. To ensure that they will help you at any possible pose, these are full and partial morphs. This means that some of the morphs are for both breasts and some are individual morphs for the left or right breast.
102 morphs might seem like a lot, but with them you can obtain almost any breast shape possible. This is particularly useful for animators who know that the illusion of realistic movement is comprised of many subtle shapes and poses
This set is for still image artists and animators who want realism and control over how things should look.
Natural Breast Movement for Victoria 4 is THE morph set for you.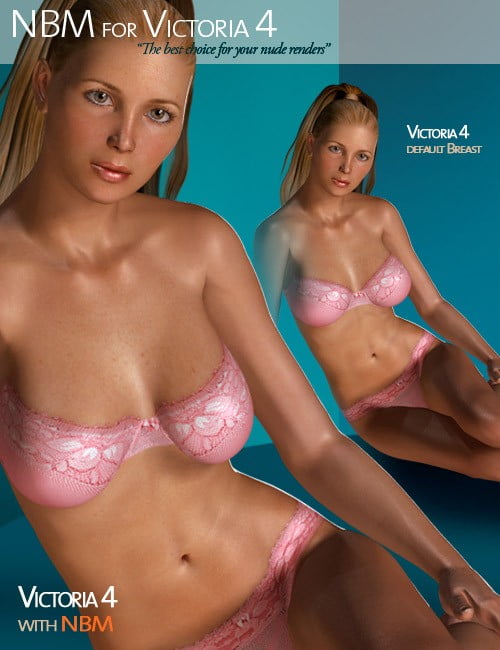 ---