ND dForce Chic All Gender Outfit for Genesis 9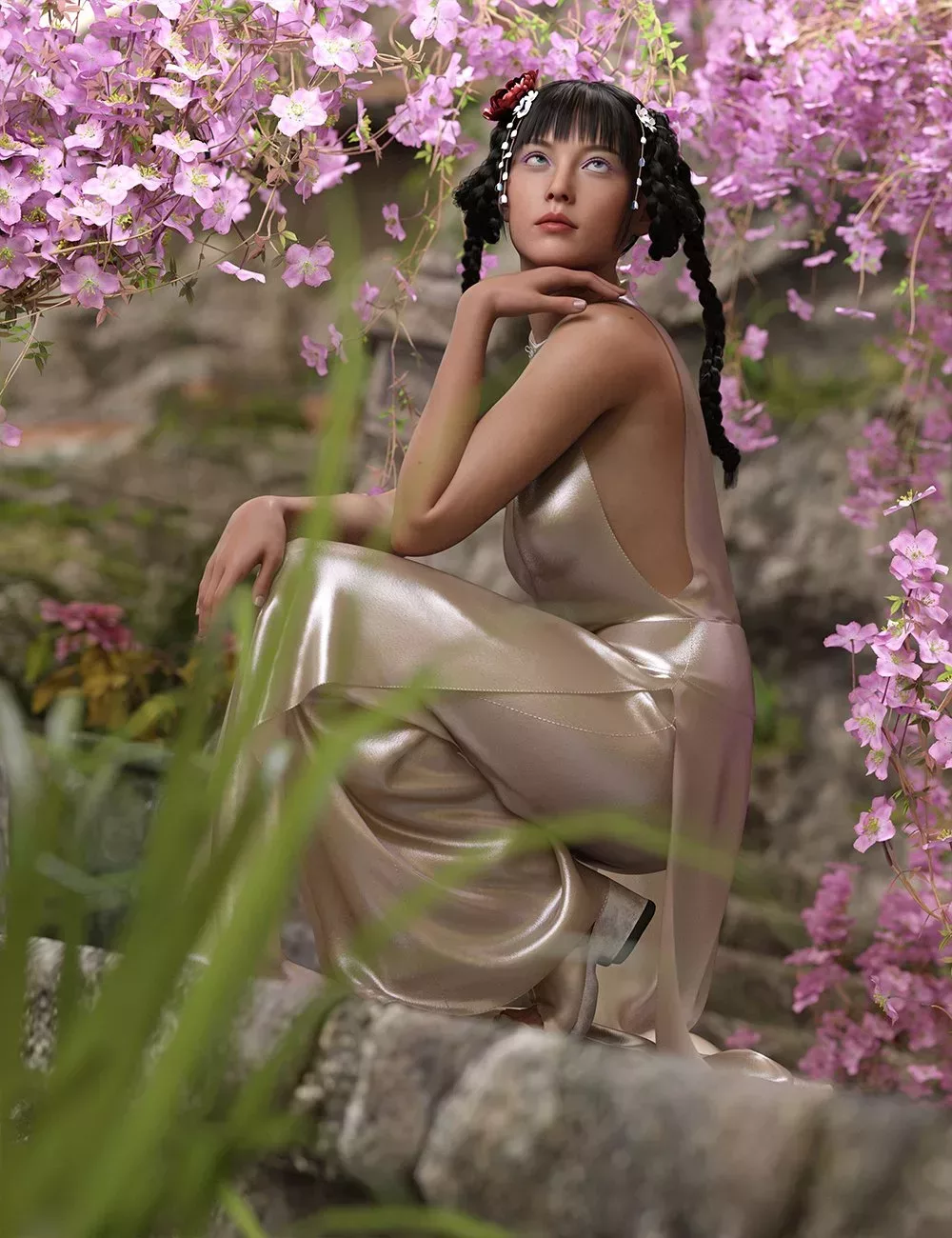 The dForce Chic All Gender set is a non-gendered clothing set, suitable for both male and female characters and for multiple occasions. It's optimized for dynamic use.
It contains a long split tunic, wide pants, a pair of mules, and a knot.
You can use them for all kinds of renderings from contemporary to fantasy or science fiction.
Thanks to the opacity options, the trousers can be transformed into cropped trousers or shorts. In the same way, the long slit tunic can become a top or a loincloth, or even a shorter tunic.
Add the small knot to add a chic touch to the tunic's collar.
The dynamic set is available in 2 materials, linen or satin, and 3 colors.
For greater versatility, the set is offered with morphs to be used with different morphologies. So you can use it with Victoria 9 or Michael 9 but also my own custom morphs that you will find in my shop, such as Liloo, Milo, or Angele.
dForce Chic All Gender: (.DUF)
Chic All Outfit Preset
Chic All Tunic:
Back Left
Back Right
Back Up
Front Left
Front Right
Front Up
Morph HD
Chic All Pants
Chic All Shoes
Chic All Knot
Supported Shapes:
Base Feminine
Base Masculine
Angela 9
Freja 9
Genghis Khan 9
Ivar 9
Joan 9
Josie 9
Michael 9
Minerva 9
Nikolai 9
Pixie 9
Thimor 9
Victoria 9
Xiu Lin 9
Emaciated
Body Fitness Details
Body Fitness Mass
Body Lithe
Body Muscular Details
Body Muscular Mass
Body Older
Body Thin
Body Tone
Mass Body
Body Pear Figure
Body Voluptuous
Body Portly
Body Stocky
Proportions:
Height
Larger
Smaller
Chest Shapes:
Breasts Diameter
Breasts Gone
Breasts Large
Breasts Natural
Breasts Small
Pectorals Cleavage
Pectorals Diameter
Other Shapes may be supported in Daz Studio by Auto-follow
Materials:
Knot:
Gold
Linen Black
Linen Cream
Linen Natural
Satin Black
Satin Cream
Satin White
Silver
Pants:
Linen Black
Linen Cream
Linen Natural
Satin Black
Satin Cream
Satin White
Tunic:
Linen Black
Linen Cream
Linen Natural
Satin Black
Satin Cream
Satin White
Shoes:
Linen Black
Linen Cream
Linen Natural
Satin Black
Satin Cream
Satin White
Opacity Options:
Long Pants
Pants Short
Pants Very Short
Tunic No Opacity
Tunic Bottom 100%
Tunic Short
Tunic Top 100%
Simulation Settings:
Pants
Tunic
Textures Include:
41 Texture, Base Color, Height, Normal, Metallic, Roughness, and Transparency Maps (1024 x 1024 to 4096 x 4096)
Daz Studio Iray Material Presets (.DUF)
---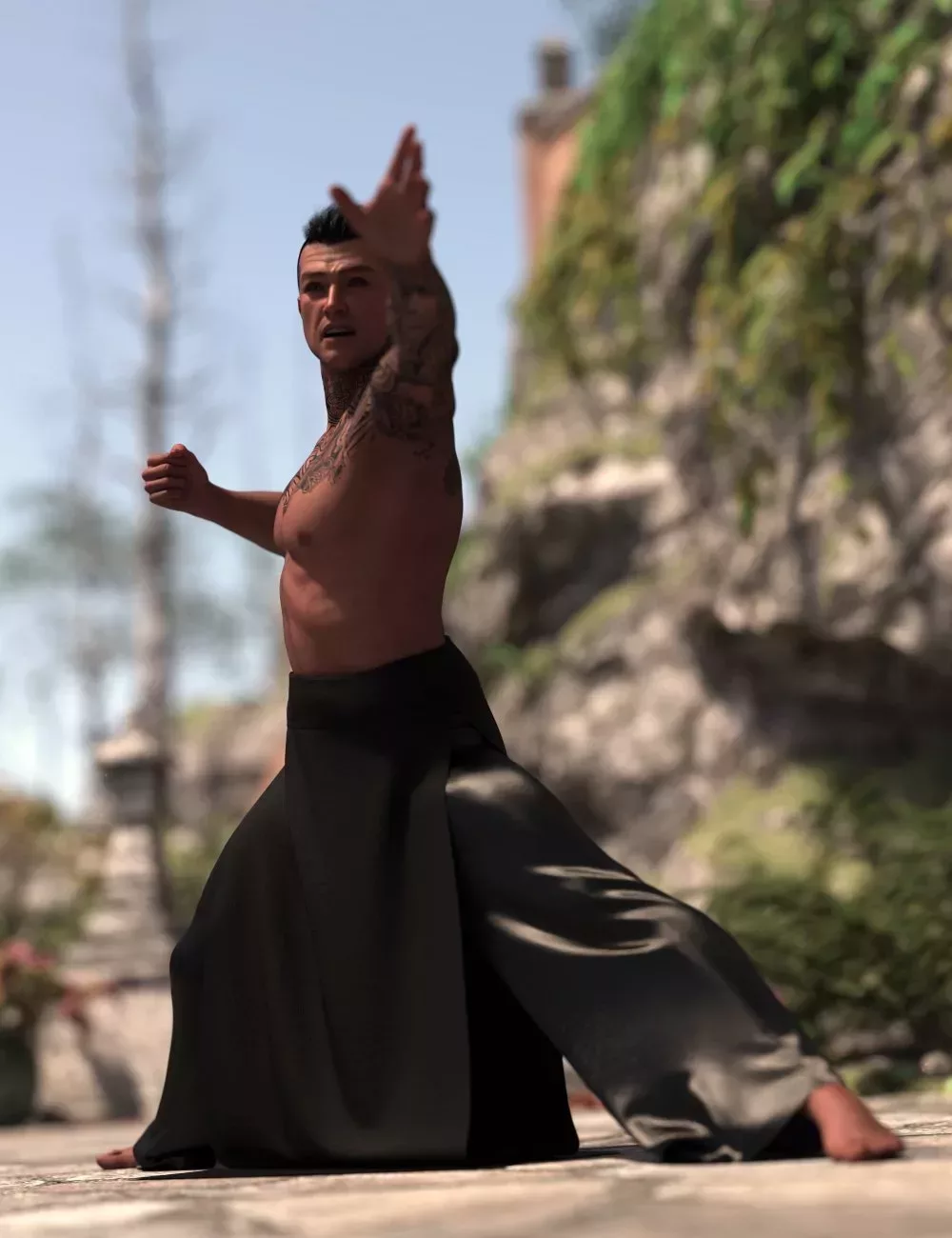 Download from QtyFiles Service
---