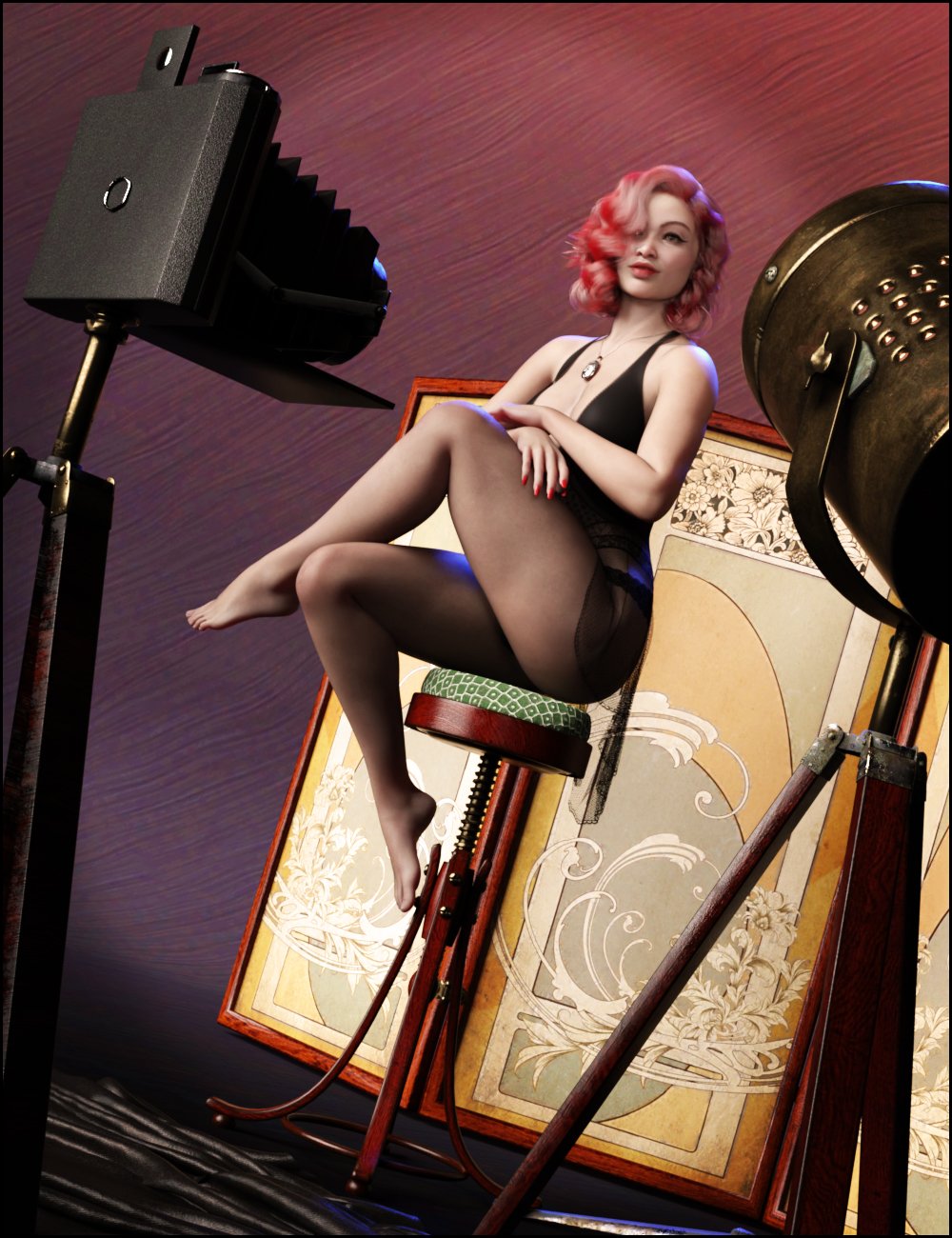 You want to give the charm of old photos to your renderings. ND Vintage Studio is a set of props inspired by old photo studios.
You will find decorative elements but also an old camera on its tripod as well as a spotlight with various light settings, stools whose height you can adjust, a high chair, a ladder, a screen, and grated to decorate the whole thing as well as materials to further customize your scenes.
You can also use a piece of dynamic cloth that you can use as you see fit, it contains preset morphs to be used with the props.
5 Scenes are also available to you.
Ensary also brings you a set of 20 poses for Genesis 9 included.
ND Vintage Studio: (.DUF)
05 Scenes Presets
Props:
BackDrop
Camera
Chair
dForce Fabric
Panels Fabric
Panels
Room
Spotlight
Spotlight Fabric
StepLadder
Stool 01
Stool 02
dForce Fabric Morphs :
On Camera
On Chair
On Ground 01
On Ground 02
On StepLadder 01
On StepLadder 02
On Stool 01
On Stool 02
Iray Materials :
07 Options for Backdrop
01 Option for Camera
03 Options for Chair
11 Options for dForce Fabric
05 Options for Pannels
08 Options for Pannels Fabric
02 Options for Room
06 Light Colors for SpotLight Prop
03 Light Intensity for SpotLight
01 Option for SpotLight Prop
03 options for Spotlight Fabric
02 Options for StepLadder
03 Options for Stool 01
03 Options for Stool 02
Poses:
20 Poses for Genesis 9
Textures Include:
145 Textures for Base Color, Height, Metallic, Normal and Roughness Maps (4096 x 4096)
Daz Studio Iray Material Presets (.DUF)
---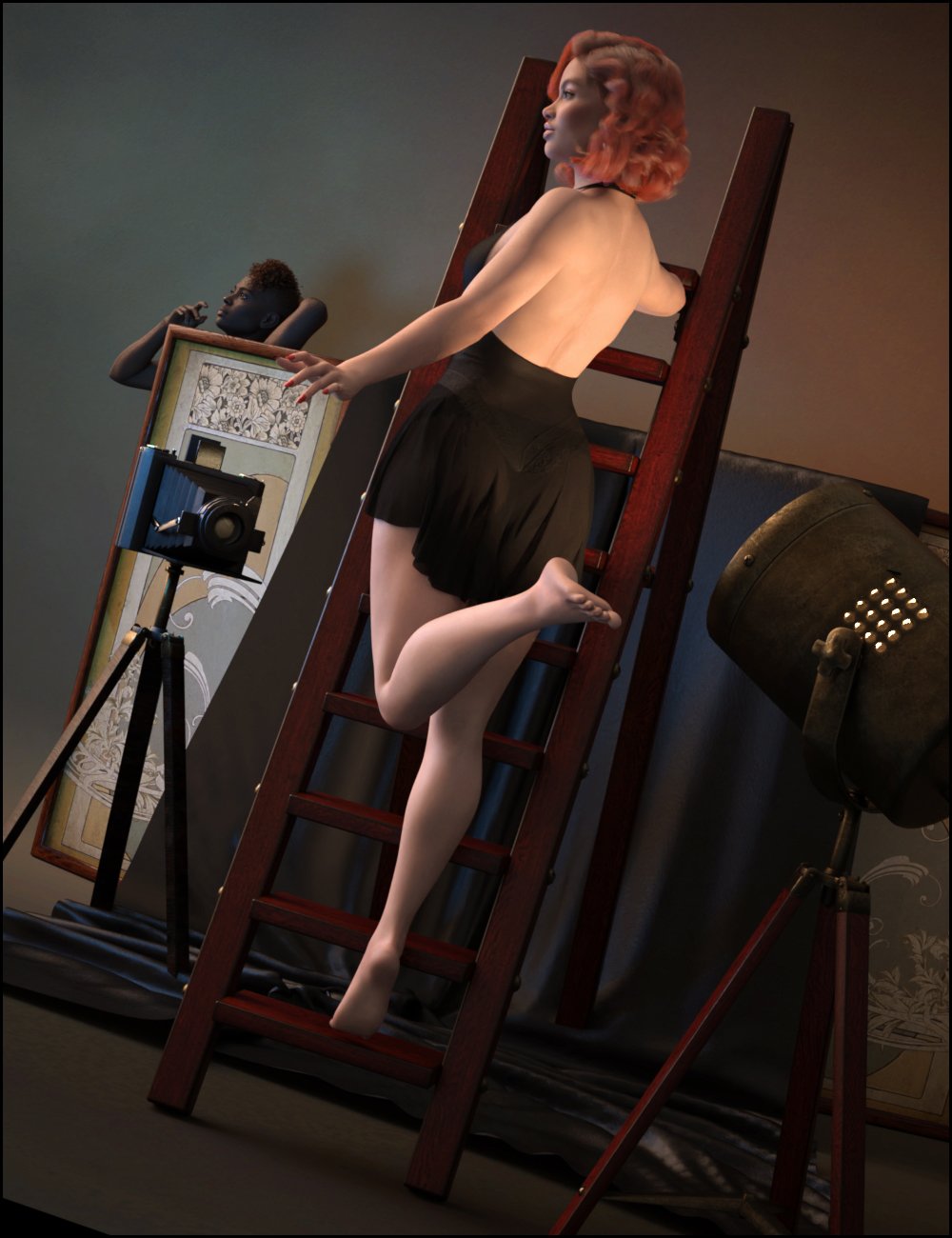 Download from QtyFiles Service
---