NDD CyberDream Angele for Genesis 9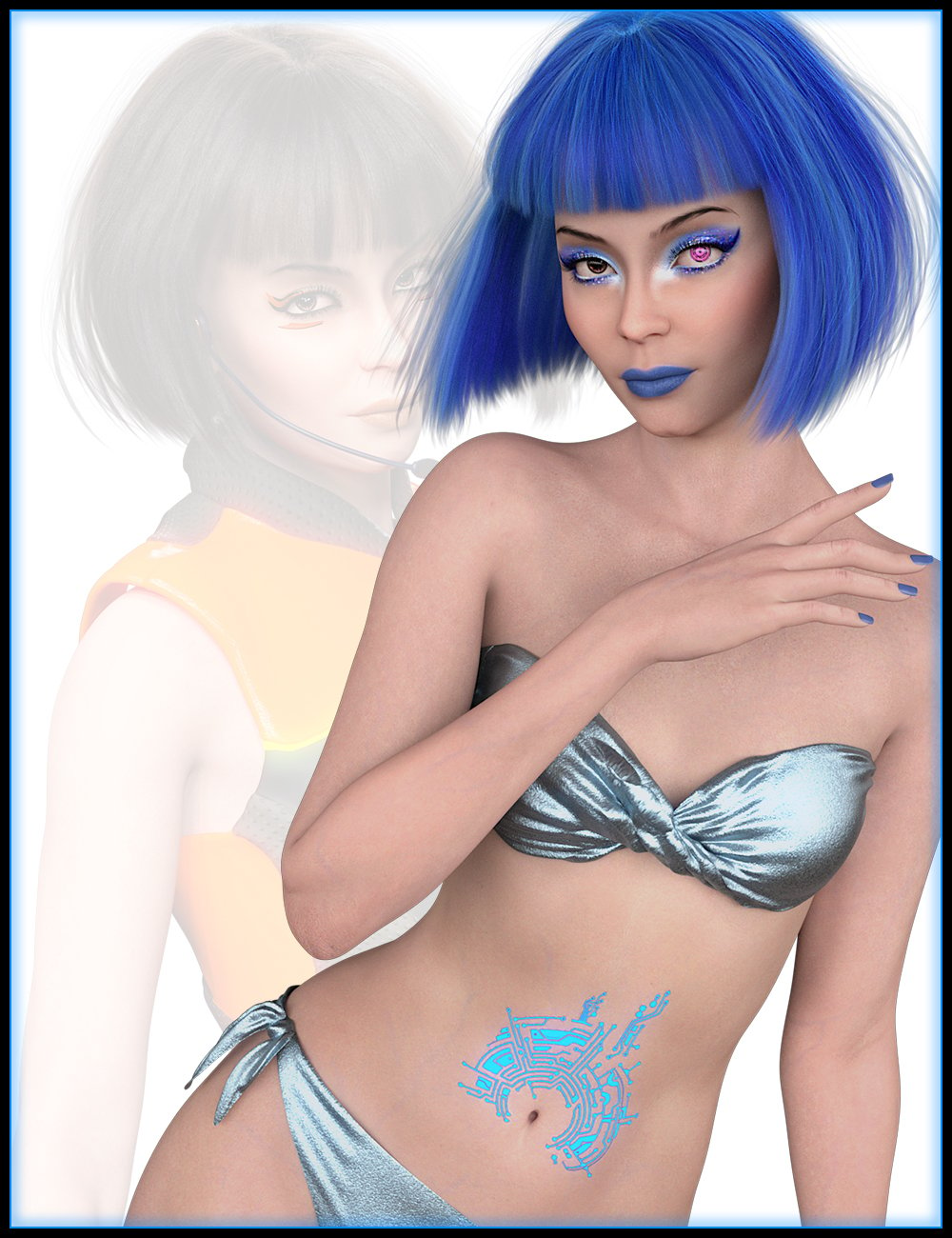 ---
NDD Angele is a cybernetically enhanced human, but blends in most of the time with regular people so stealthily that they don't know.
She's a spy, perhaps an assassin, but they don't see her unless she wants to be seen.
At night clubs she flaunts her grace and beauty with bold makeup and sometimes even daringly turns on her aural overlay.
And then, with the beat of music pulsing through her veins, she slips off into the night for another mission.
NDD Angele comes with a base skin and 7 soft neutral makeups for the daytime.
She has 7 bold, individually unique bold makeups, and 16 lip and nail options that will work with both daytime and evening looks.
7 jewel-toned eyes come with an eye overlay that can be turned on left, right, or both eyes, and also have 8 color options that can mix and match between eyes.
Along with that, a stomach tattoo can be a simple inked tattoo, or also have a color overlay.
All her maps and textures have been custom and uniquely made for NDD Angele, from the tip of her lashes to the anatomical elements to the bottom of her feet.
Lips, Nails, Eye overlays, and tattoo overlays will only show when rendered.
Carefully sculpted by Nathy and textured by DisparateDreamer, this cyber-sleuth is ready to sneak into your runtime!
NDD CyberDream Angele for Genesis 9: (.DUF)
Character Preset
Head Apply/Remove
Body Apply Remove
Lashes Apply/Remove
Nails Apply/Remove
NDD Angele Brows
Material Options:
Base Mat
08 Make Up
08 Cyber MakeUp
16 Lips Colors
07 Eye Colors
16 Nails Colors
Tattoo Overlay and 07 Tattoo Colors
Cyber Eye overlay in 08 colors with individual presets for Right and Left eye
Anatomic Options (Genital for Female, tears, and mouth)
Textures Include:
71 Diffuse, Normal, Roughness, Metallic, and Transparency Maps (1024 x 1024 to 4096 x 4096)
Daz Studio Iray Material Presets (.DUF)
---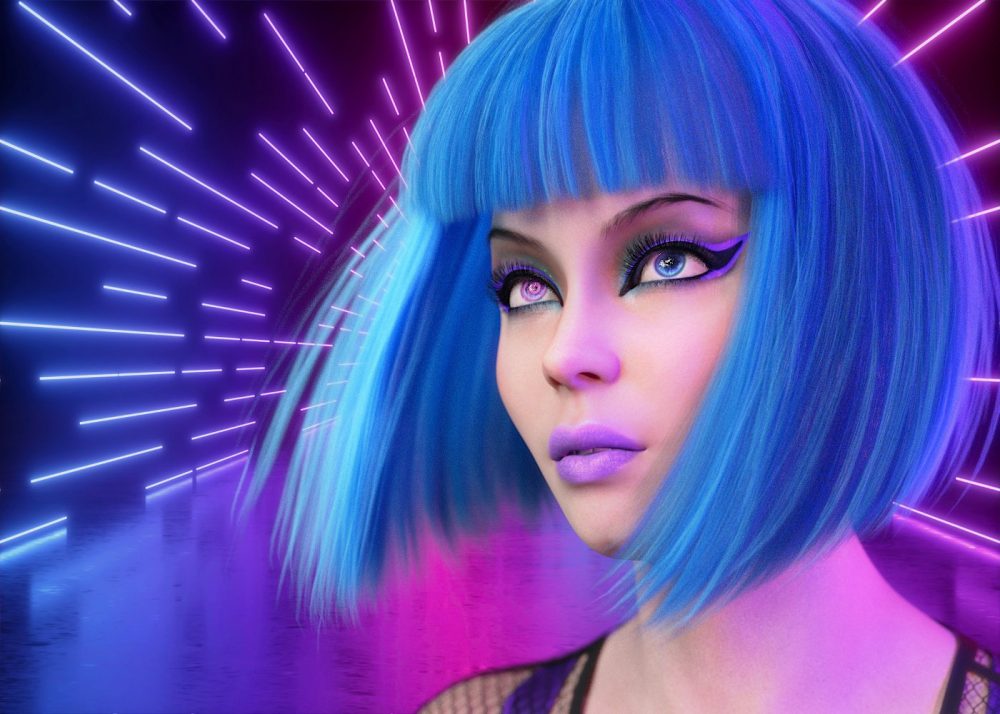 Download from QtyFiles Service
---