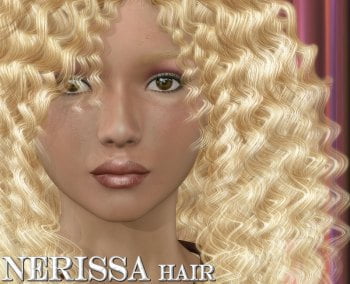 Nerissa Hair is a romantic and playful curly hairstyle with lots of volume as soft curls fall free.
The luscious curls are detailed and rest nicely on the head. On the forehead, they form a cute adjustable fringe.
Refined textures combined with a sophisticated specular map, give shine and extra flare.
The wide selection of beautiful natural and fantasy colors offer a variety of choices. The included styles and fits offer ease of use and versatility.
An outstanding full and voluminous hairstyle that would look cute on your fairies, seductive on your ladies and spirited on your boys.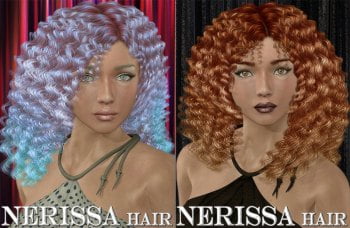 Download from QtyFiles Service
---