NG Build Your Own Smile for Genesis 9 - Dental Work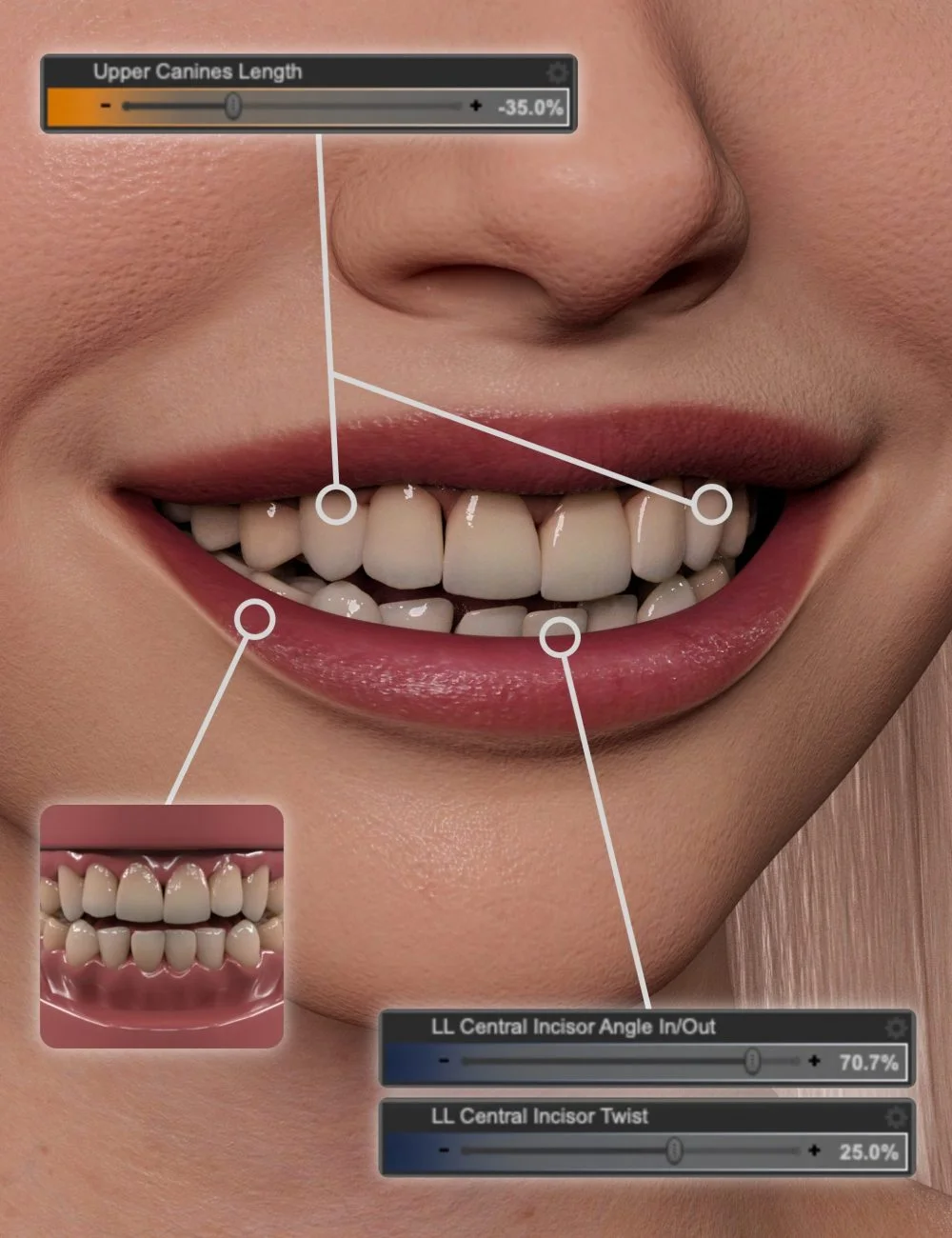 ---
NG Build Your Own Smile for Genesis 9 – Dental Work
Get this nearly exhaustive set of teeth morphs to precisely control and give a subtle custom look to the teeth of your Genesis 9 model. You can control the movement and shape of the front 12 teeth (central incisors, lateral incisors, and canines) as an upper or lower set, as pairs of similar teeth, or even as individual teeth. This set will allow you to move, angle, twist, and resize/lengthen the teeth, adjust the gum height individually, and control the shape and curvature of each type of tooth.
Parameter dials are organized for easier use and can be controlled from Genesis 9 directly. Also included are presets for 20 different teeth options to use outright or as a starting point in designing your own unique set of chompers.
Don't forget to also look at NG Build Your Own Smiles for Genesis 9 – Orthodontics for a set of metal braces that work seamlessly with these morphs.
NG Build Your Own Smile for Genesis 9 – Dental Work: (.DUF)
20 Teeth Apply-Shape Presets
01 Teeth Remove-Shape Preset
Teeth Morphs for Controlling Upper or Lower Teeth, U/L Canines, U/L Central Incisors or U/L Lateral Teeth or Individual Teeth including:
Angle In/Out
Angle Side/Side
Movement In/Out
Movement Side/Side
Twist In/Out
Size
Length of Teeth
Height of Gums
(Front) Face Curvature of Teeth
Central Incisor Shapes: Ovoid, Square (Upper), Slanted and Tapered
Lateral Incisor Shapes: Ovoid, Square (Upper), Slanted and Tapered
Canine Shapes: Flat, Sharper, Tapered
---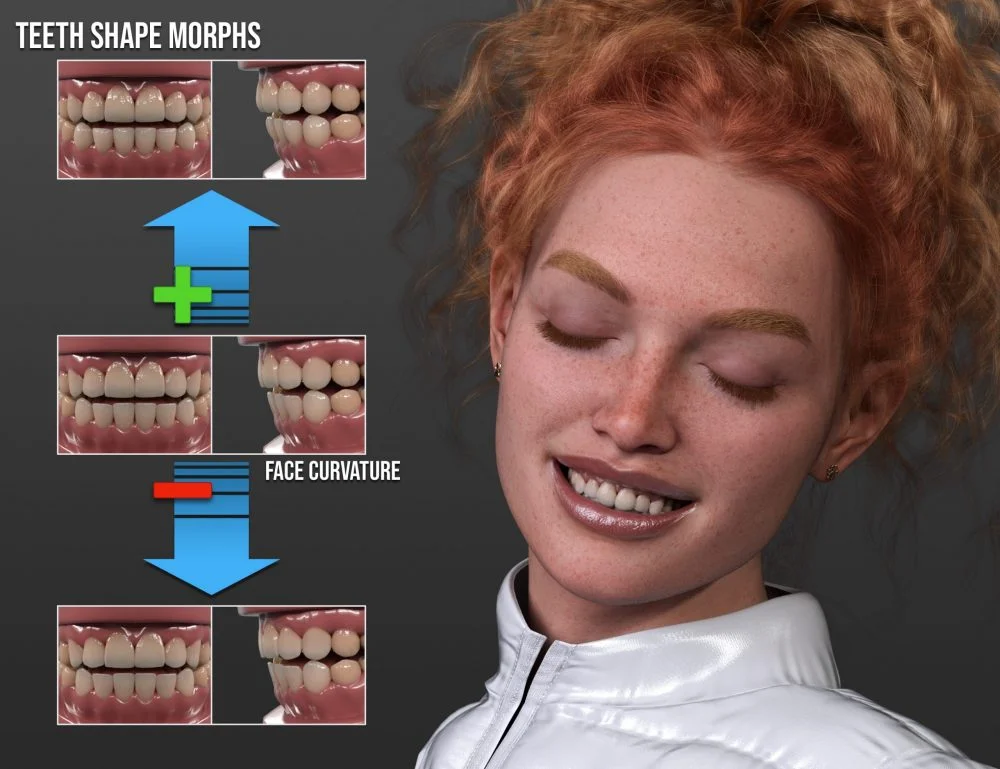 Download from QtyFiles Service
---