Nia Altair Fantasy Set for V4.2 and Sp4
Orion1167 and XV3D bring you Nia Altair. A sexy yet delicious ensemble
geared perfectly for your fantasy action art. This set comes with (6) beautifully
crafted Figures, Sword props, and even a ground prop for easy set up. Included
are Sequenced action poses for an easy set up.
Clothing (Figures )Contents:
Contents Include:
1- Figure – Nia Altair Boots
1- Figure – Nia Altair Gloves
1- Figure – Nia Altair Cape
1- Figure – Nia Altair Bikini Bottoms
1- Figure – Nia Altair Dress
1- Figure – Nia Altair Shield
Props –
1- Prop – Left Sword
1- Prop – Right Sword
Poses –
8 Cape
8 Figure Poses
8 Dress
2 Material Poses for dress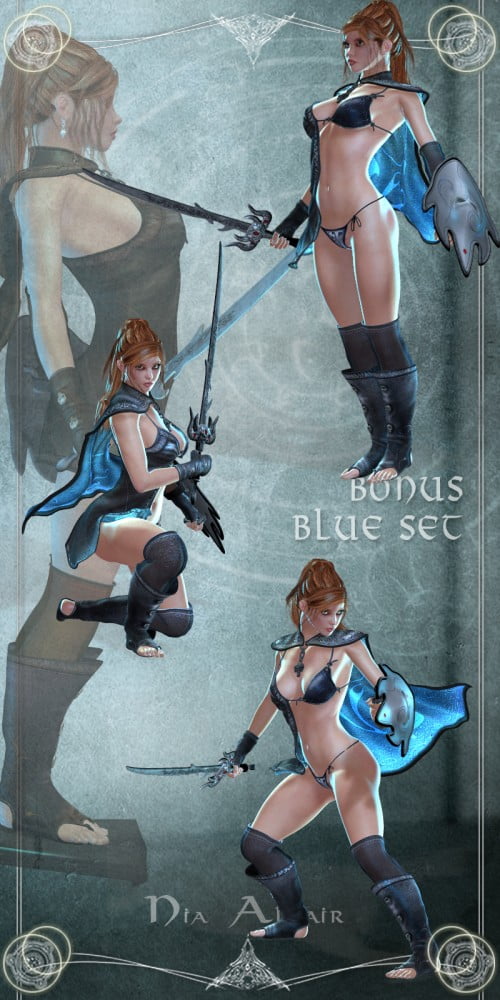 ---