Northwell Horse Stables Textures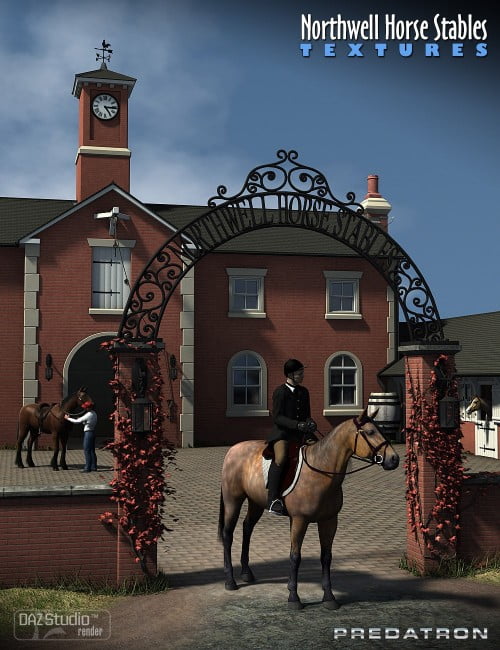 The Northwell Horse Stable can have a nice makeover with this add-on texture set. It includes two base texture styles along with several options to change roof, doors, window frames and brick colors.
Included are all .CR2's from the required Northwell Stables that have the first texture all ready applied. For further convenience, a collection of Material settings have been included with the original textures, so you can quickly change back to the older looking textures, or mix-and-match with the newer textures.
?
| Required: | Link to post: |
| --- | --- |
| Northwell Horse Stables | https://3d-stuff.community/northwell-horse-stables/ |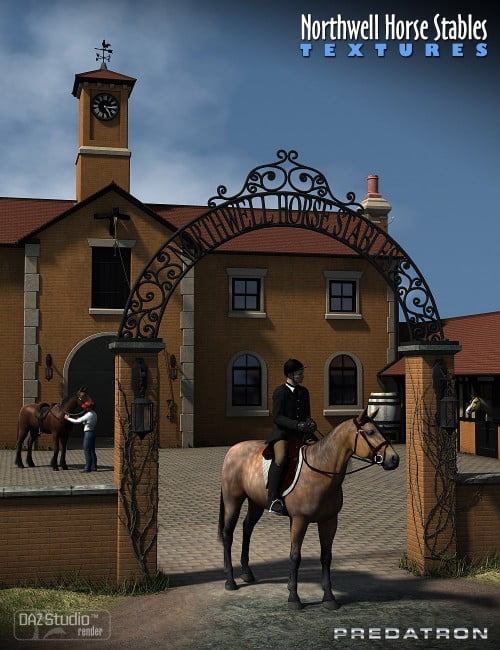 ---