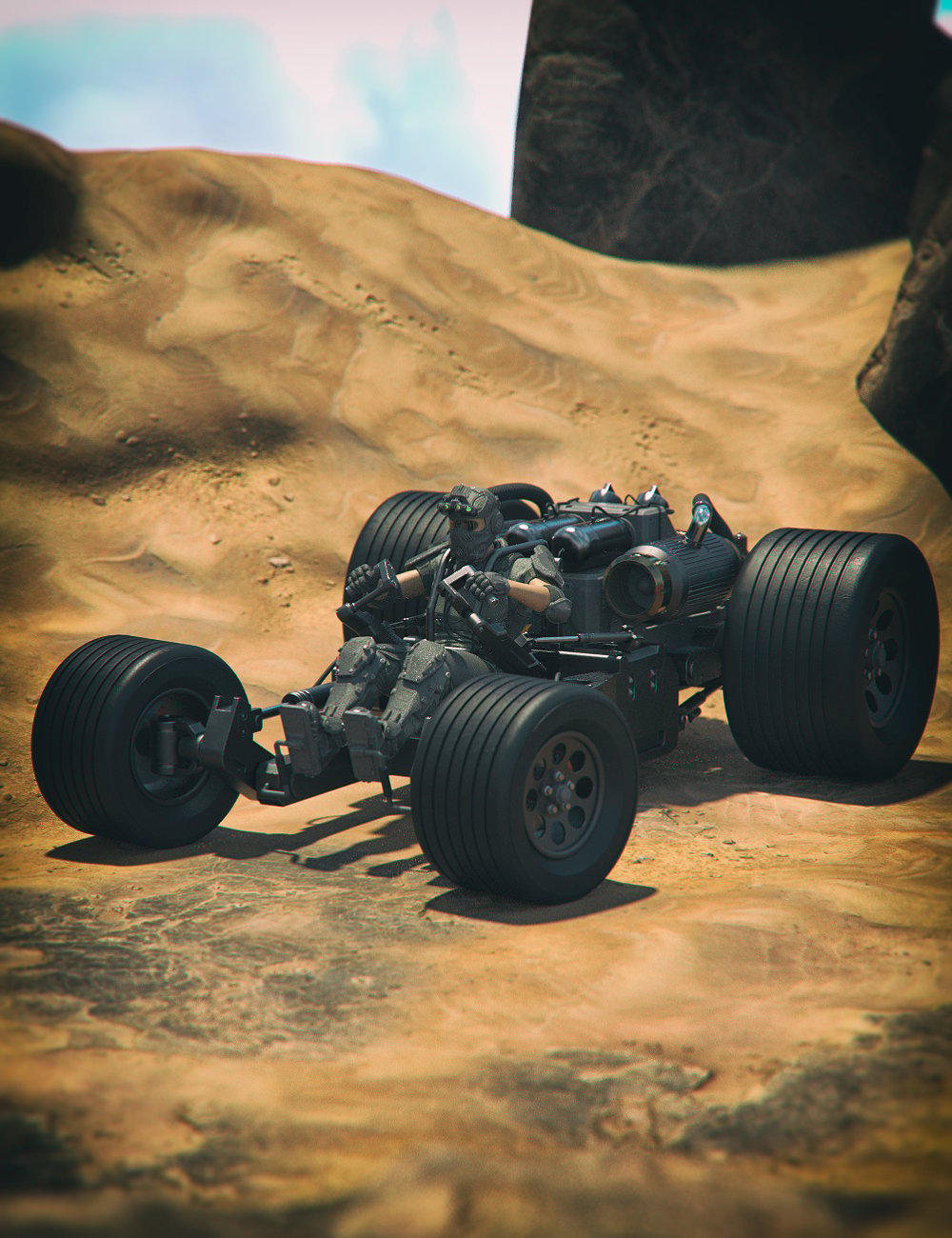 ---
Cross the plains with the Off-Road Sci-fi Car.
With its original design, it will be perfect for your scenes, whether they be sci-fi, Cyberpunk, or even post-apocalyptic.
With its 4 Preset materials, its 9 Pose Controls, and its 2 poses for Genesis 8, it will be very easy to adapt it to all of your needs.
Off Road Sci-Fi Car: (.DUF)
Pose Controls:
Handle Left Up/Down
Handle Right Up/Down
Seatbelt Up/Down
Wheel Front Left Up/Down
Wheel Front Right Up/Down
Wheel Rear Left Up/Down
Wheel Rear Right Up/Down
Wheels Roll
Wheels Turn
Materials:
Black Material Preset
Green Material Preset
Grey Material Preset
Orange Material Preset
Textures Include:
300 Texture, Height, Diffuse, Normal and Specular Maps (4096 x 4096)
Daz Studio Iray Material Presets (.DUF)
Daz Studio 3Delight Material Presets (.DUF)
---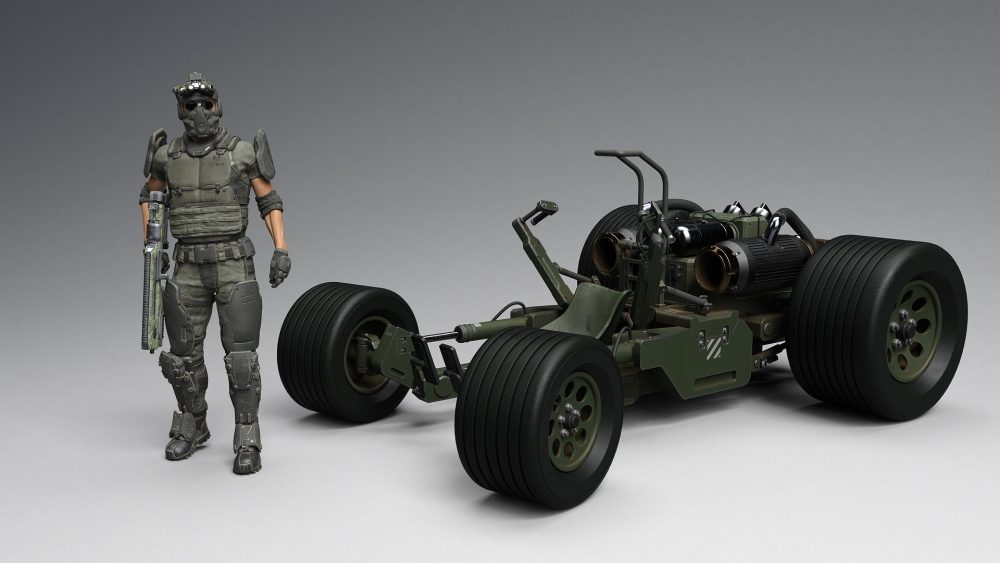 Download from QtyFiles Service
---