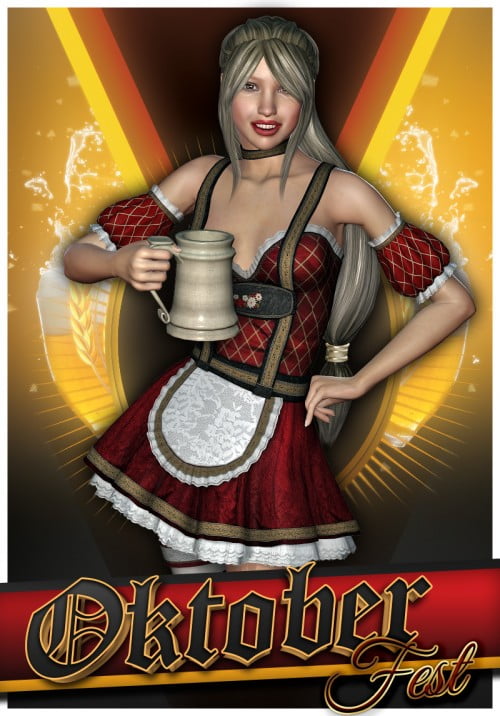 OKTOBERFEST!!!!!!
Yes, I know October only comes once a year and it is almost over, but join us now in making the party celebrating it last ALL YEAR LONG with Oktoberfest for V4.
Transform your favorite V4 character into the Beer Maiden of your dreams with this package from Littlefox and Sarsa.
Features:
-High Resolution Textures by SARSA!
-Modeled, Rigged and Morphed by LITTLEFOX!
-UVMapped in UVLAYOUT!
-Morph Support for All Aiko4 Morphs, and for SP4, Thin, Young, Sylph, and Voluptuous as well as partial body morph -support for many V4 favorites such as Breast Size, Breast Natural, Breast Large, Waist Width, Glute Size and Hip Size.
Product Includes:
-Dress 1 – Corset Version
-Dress 2 – Bodice Version
-Sleeves
-Choker
-Stockingtops
-Mary Jane Shoes
-Underware
-3 Complete Texture Sets
-DS 4+ Mats!
-Poser 6+ Mats
Additional Notes:
-This clothing was created for use in Poser and Daz Studio, all versions, however the mats were created for Poser 6 above and Daz Studio 4 and above ONLY.
-The UVmaps were made in headus' UVLAYOUT for absolute ease of texturing you can count on!
-The textures are all high detail and high resolution, quality you have come to expect from Sarsa!
-Skirt part of dress contains several ghost joints to allow motion around many many pose options, though some extreme pose options may require post work. Adjustment morphs have been included to help get things close.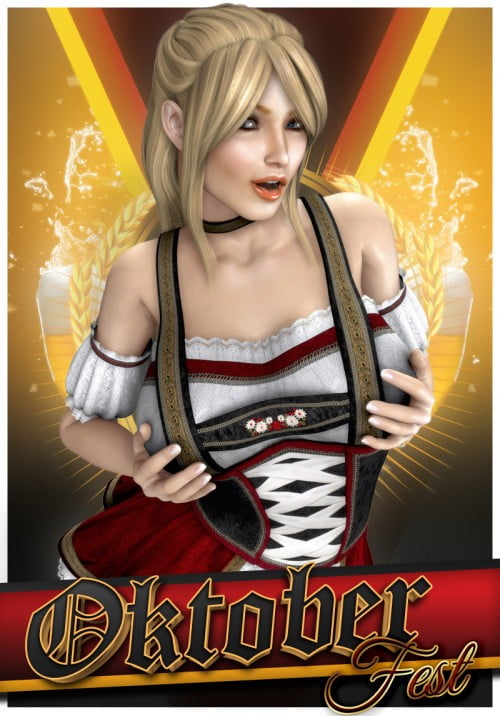 ---