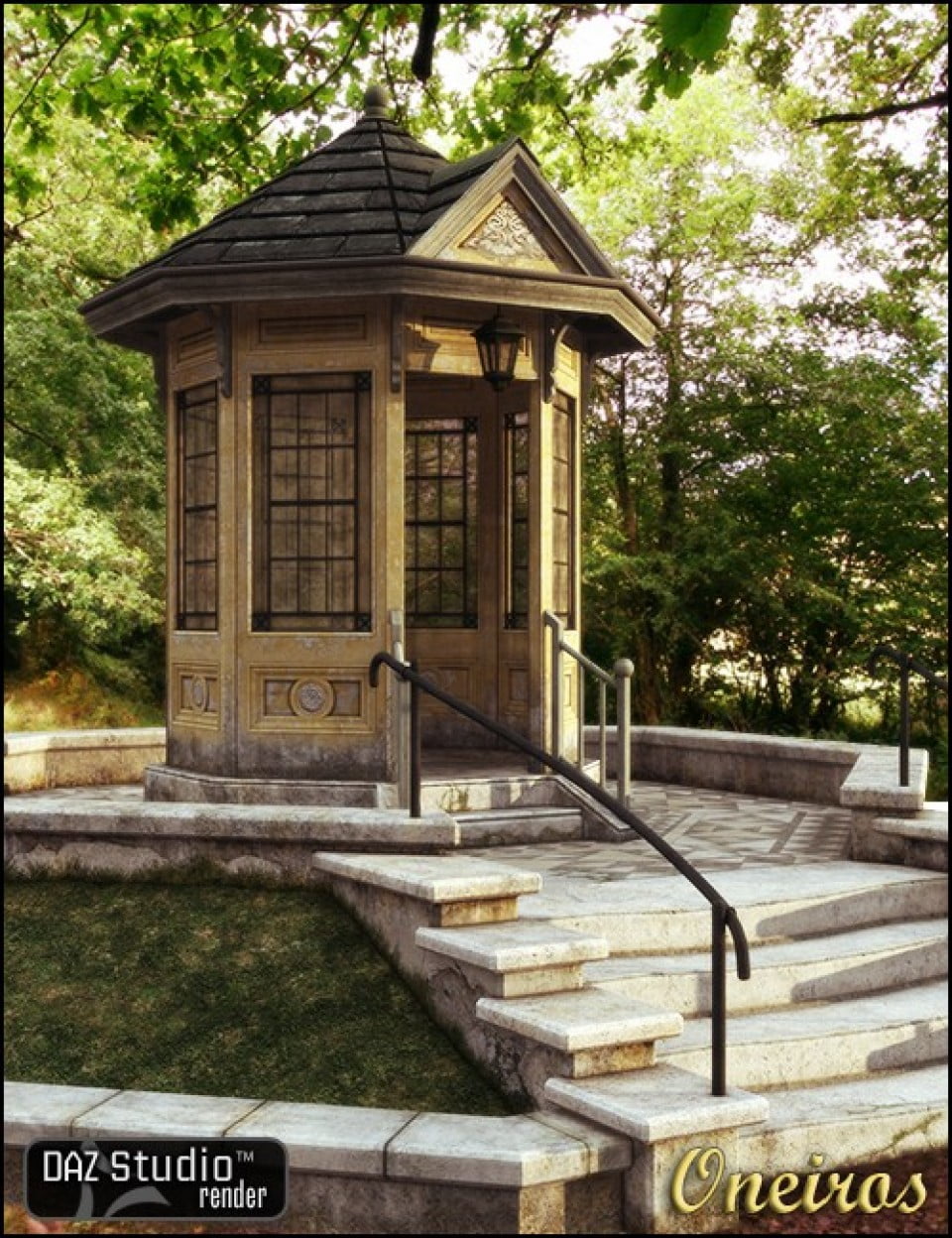 2015-11-20 – Updated with Daz Studio conversions and updated metadata.  Updated to DIM files.
This quaint, free-standing building is named after Oneiros, one of the Greek gods of dreams (the other being Morpheus). Oneiros was a personification of dreams, whether idle, deceptive or prophetic – and this is a wonderful spot for dreaming, offering seclusion and tranquility in a variety of surroundings.
Poser and DAZ Studio compatible.
This product includes:
1 DSON Core Installer
1 Poser Core Installer
1 DAZ Studio Legacy Installer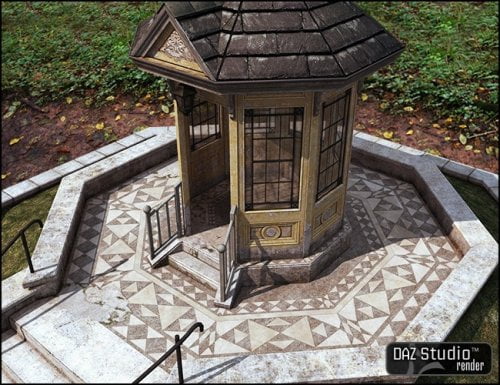 GRATEFUL MEMBERS
---