Operation Arrowhead Spy Kit for Genesis 8 Male(s)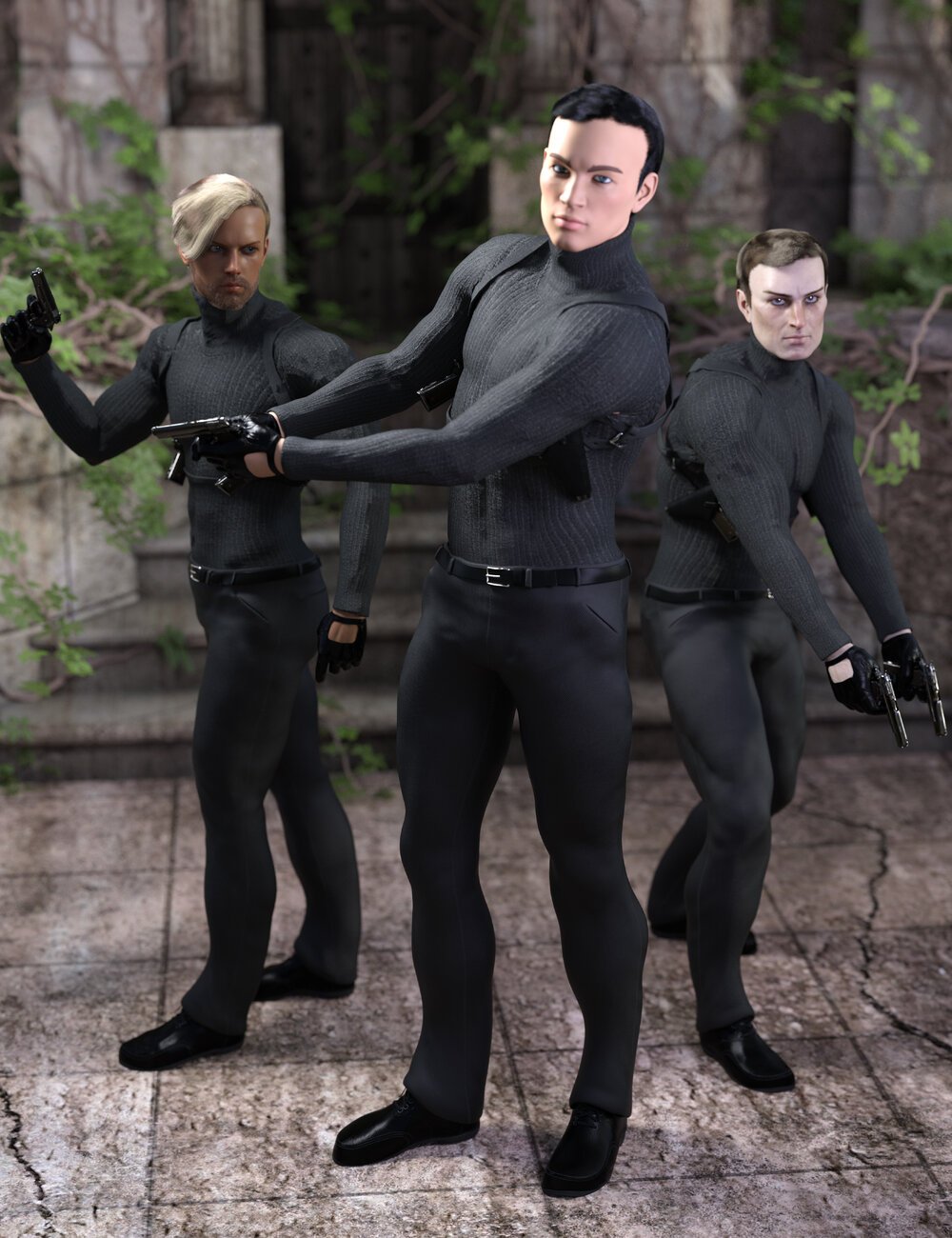 ---
Operation Arrowhead Spy Kit for Genesis 8 Male(s)
Smooth, sly and cool under fire, Operation Arrowhead is a nod to the attitude and style of classic spy fare, in the form of a tough, smooth operator.
This Outfit Kit comes complete with stylish turtleneck, sunglasses, gloves, pants, shoes, messenger bag, and M1911 pistols with accompanying harness and underarm holsters.
DForce setup is included, optimized to the pieces and areas best suited for simulation, as well as a variety of morphs and pose controls, as well as rigid nodes and additional rigging for elements like the holsters and straps.
Get the Operation Arrowhead Spy Kit for your Genesis 8 Male!
---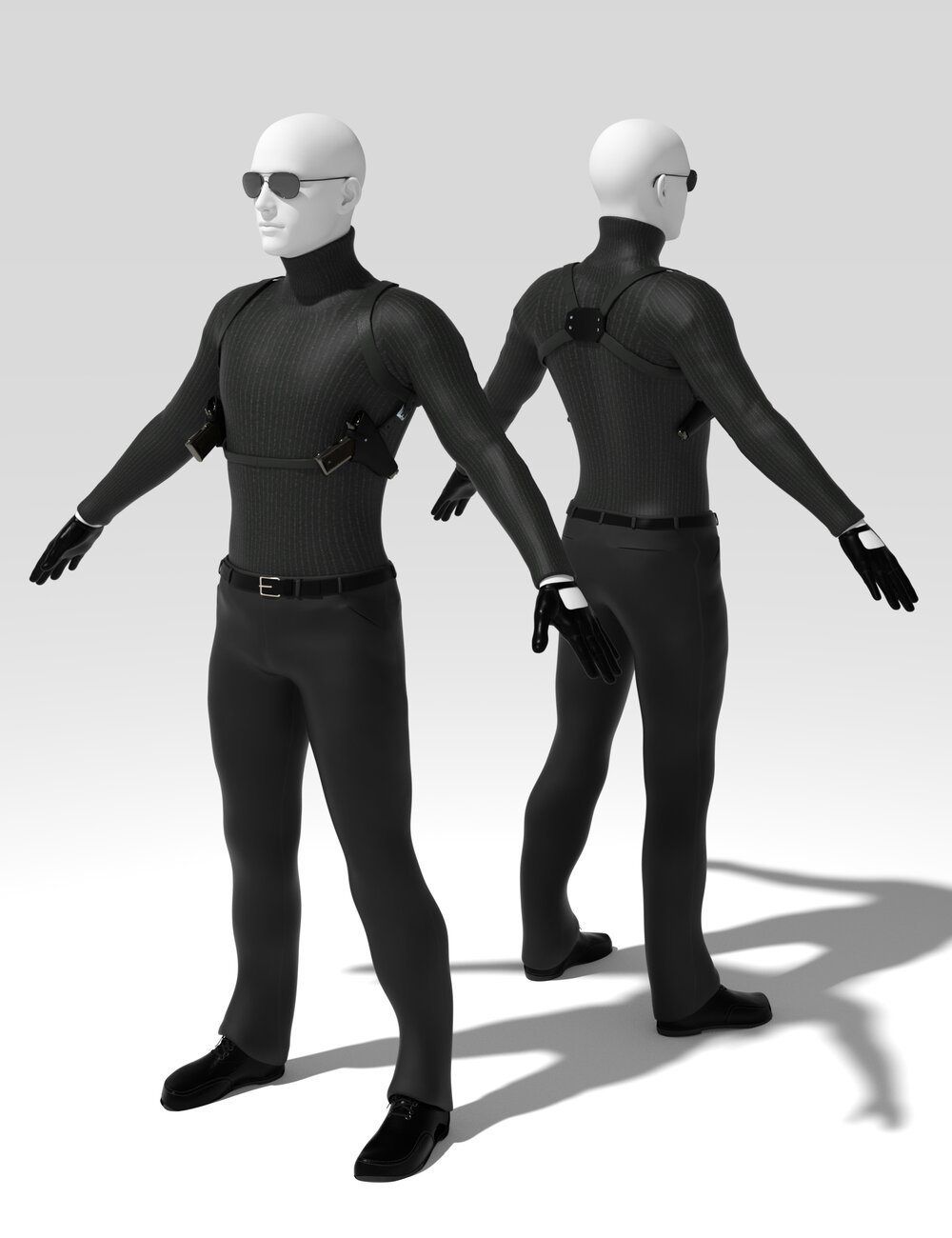 Download from QtyFiles Service
---