Oskarsson's LizardWomanV4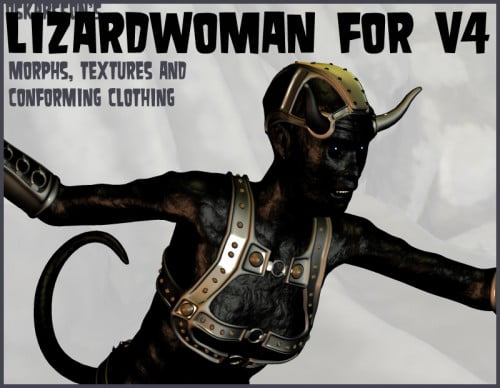 Oskarsson's Lizardwoman is a custom morphed creature character for V4. Five skin materials (the tail also have a human type of skin).?Five conforming figures-booths, gloves, helmet, suit and tail.
Full body morphs for Lizardwoman, Aiko4, Aiko4 realistic, Aiko4 stylized, Elite Utopian, Amazon, Fitness, Bodybuilder, Toned and Loose fit.
The tail is EasyPose. There is also an axe included.
The materials is built around Posers shader nodes and will not work in Daz Studio, not even if You tweak the heck out of it.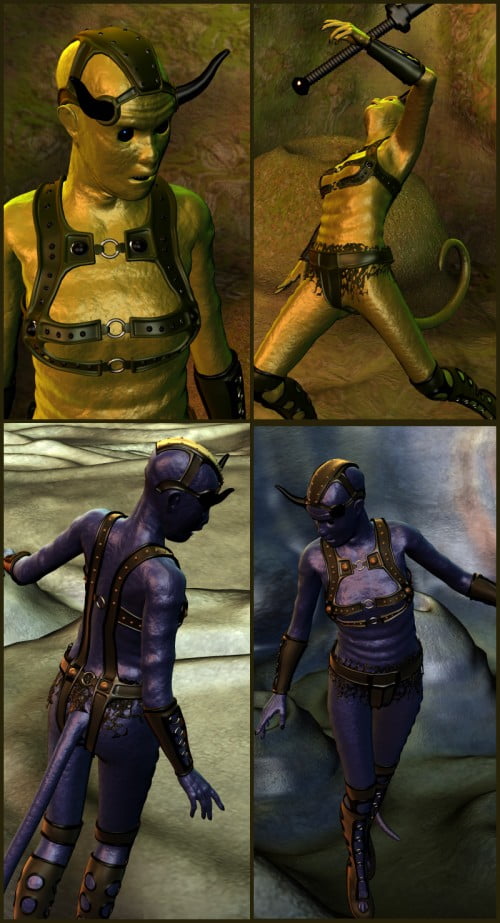 www.renderosity.com/mod/bcs/the-back-base/72962
---