Saida is a versitale high quality character for Victoria 4/Stephanie 4 and morphs++ and/or Genesis/Young Teens 5 Julie
She can be a sweet Lolita or a cute little fairy
This set includes:
DSON conversion for Genesis Morphs in Poser. Now you are able to take Genesis into Poser and render it there.
1 Head INJ/REM V4
1 Body INJ/REM V4
1 Head INJ/REM Genesis
1 Body INJ/REM Genesis
1 Fairy Ears INJ/REM V4
1 Fairy Ears INJ/REM Genesis
1 Gens off V4
1 Lashes Long INJ/REM V4
1 Nipples off V4
1 Mat Complete
1 Mat Flower Tattoo
7 Eye colours
1 Natural face default
8 Make Ups without liner
8 Make Ups with liner
1 Natural lips
8 Lipsticks
3 material options:
All Poser version mats.
SSS Mats for Poser 9/Poser Pro 2012
DAZ Studio 2.3 and higher mats.
Has been tested in Poser 7 and up
Has been tested in DAZ Studio 2.3 and up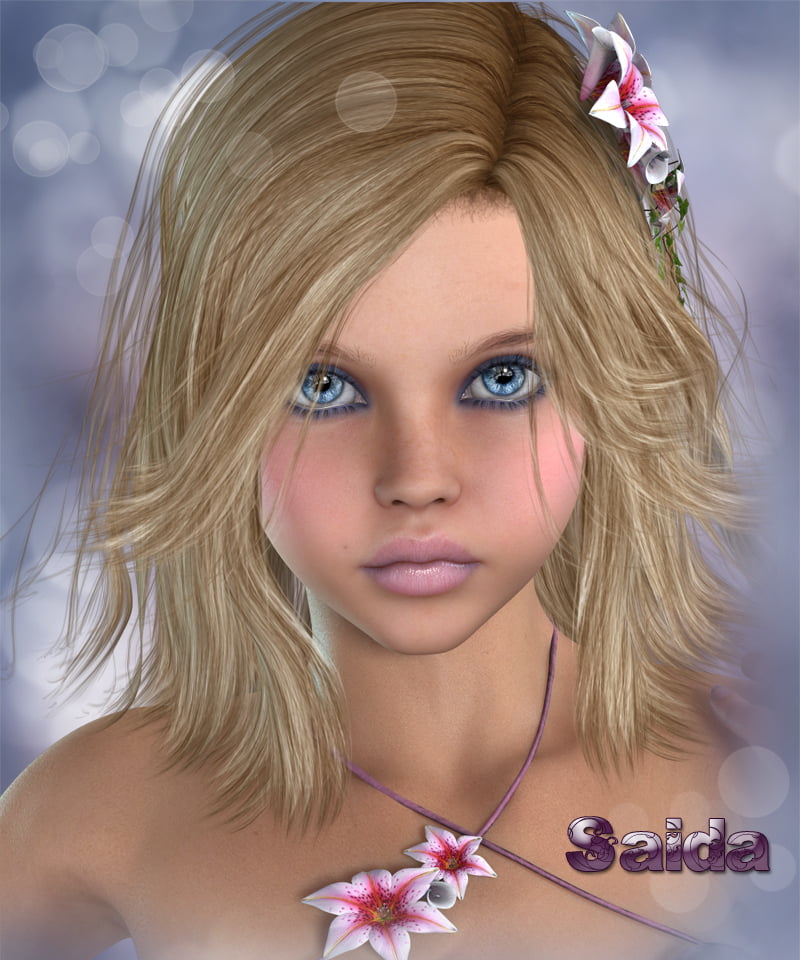 ---