Paklet P7 Destroyer OBJ format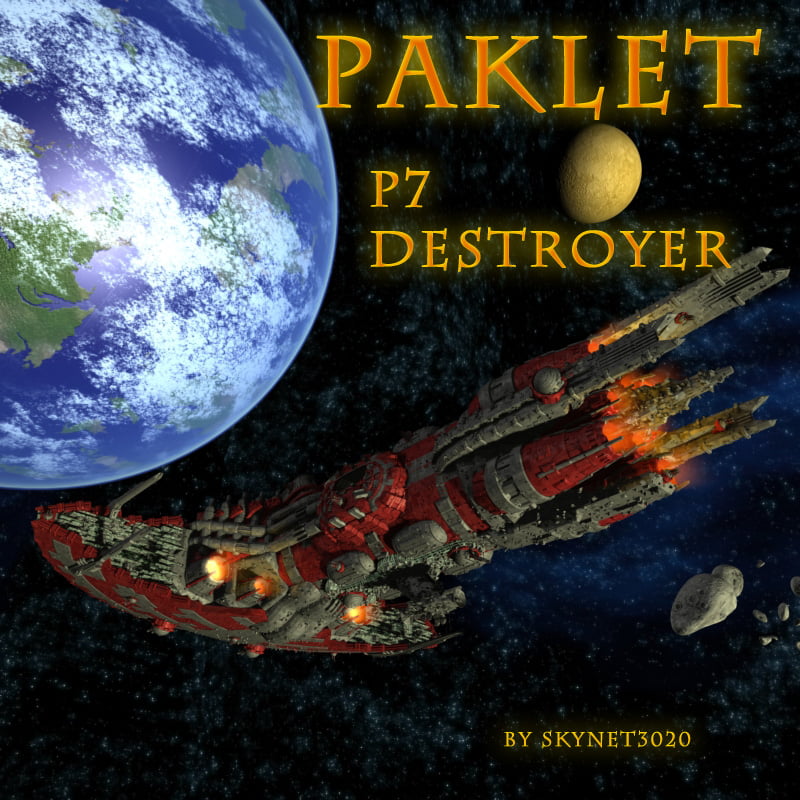 This is a highly detailed 3D (OBJ format) model of a huge science-fiction warship. The detail level premits close-up shots. The Paklet P7 is equipped with a deadly array of weapons, including a huge double-cannon, and has powerful engines to enable fast travel between battles.
The ship is designed to look large, and was modeled to appear to be about one mile long. The communication systems, engines, and weapons are all highly detailed, along with a some other areas of the ship. This version differs from the previous version in three major ways: Compatibility – This is no longer only in MAX format, The model itself is in OBJ format to ensure compatibility with a large selection of software. Optimization – More detail with fewer polygons. Bitmaps – The model is accompanied with excellent detailed textures as well as a materials file to assist with texturing the model. It is easy to change the color scheme of the ship by modifying the texture bitmaps. The quality of the model itself is outstanding. Objects are grouped and named logically, and every object already has UVW mappings and material IDs. A MAX version is available as a substitite to the OBJ version, but is not included in the product download – email me for details. For those who purchased the previous version and are interested in this one, email me for a free upgrade. [email protected] There are 527057 faces spread across 218 objects.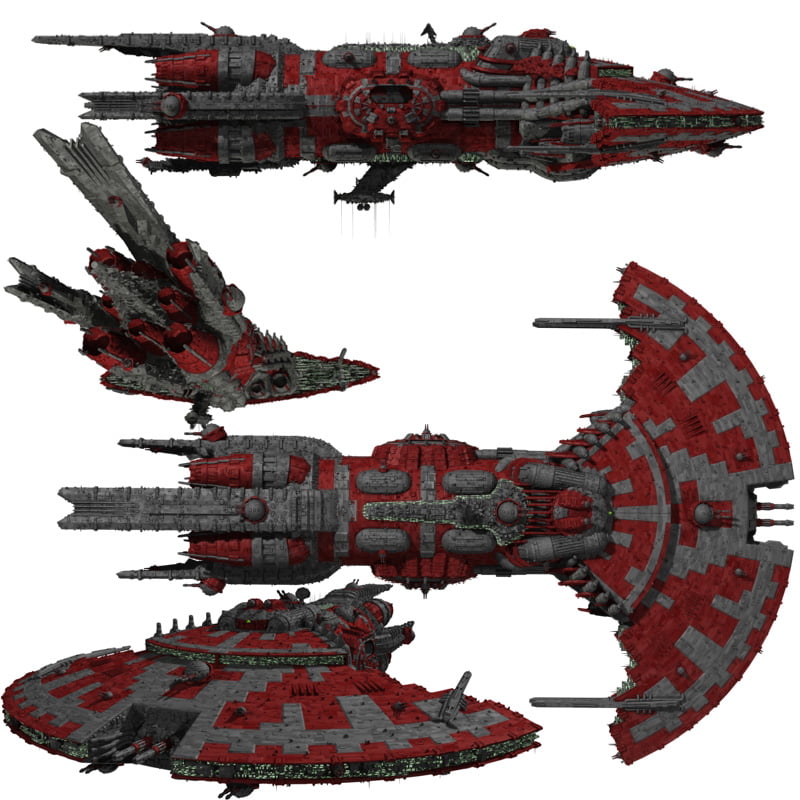 ---