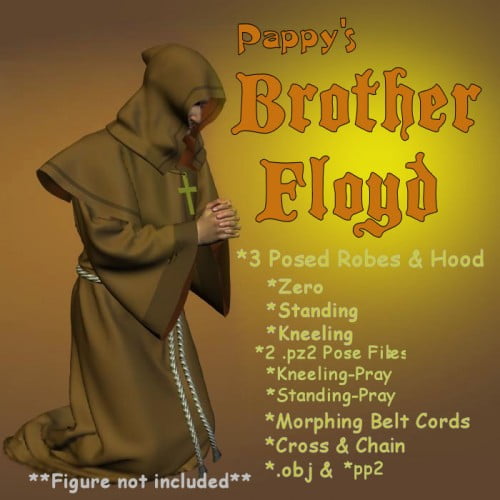 Brother Floyd will fill your renderings with serinity and a feeling of peace.
Included in ?Pappy?s Brother Floyd? are 3 robes:
*Zero Pose Robe
*Kneeling Pray Robe
*Standing Pray Robe
*Morphing Belt
*Kneeling Pray and Standing Pray
*.pz2 for Michael that fits the Kneeling and Standing Pray Robes.
*Cross
***NOTE***Brother Floyd is ?DYNAMIC CLOTH? for the Poser CLOTH ROOM. IT IS NOT A ?CONFORMING OBJECT?.
***BROTHER FLOYD DOES NOT WORK IN DAZ STUDIO DYNAMIC CLOTH ROOM.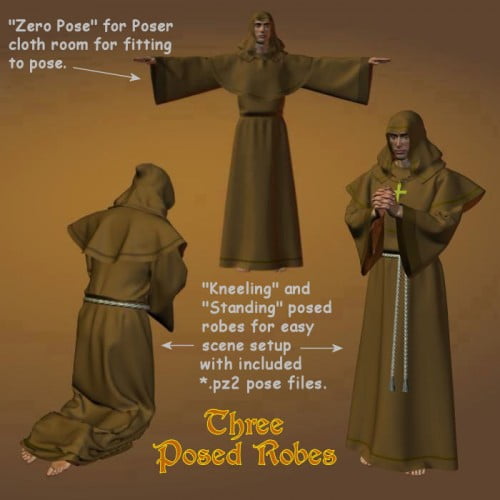 ---