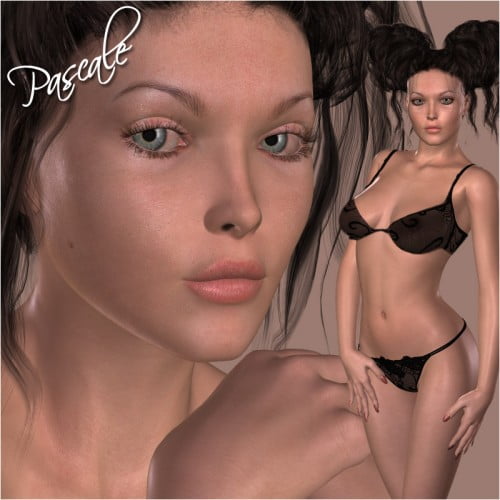 Pascale is a little something new, sexy, and alluring for Victoria 4.0.
Pascale's hi resolution skin textures are completely original, extremely detailed and beautiful. Shaders are included to enhance her skin texture, and there are mat poses to apply her skin, makeup, and lip color with, or without the shaders. Either way you prefer, her skin textures render just beautifully.
Pascale's makeup textures are custom made for her, and she also has separate lip colors to mix and match, along with nail color as well.
---