Pd-Tri-Knot Earrings V4-Dawn-Genesis2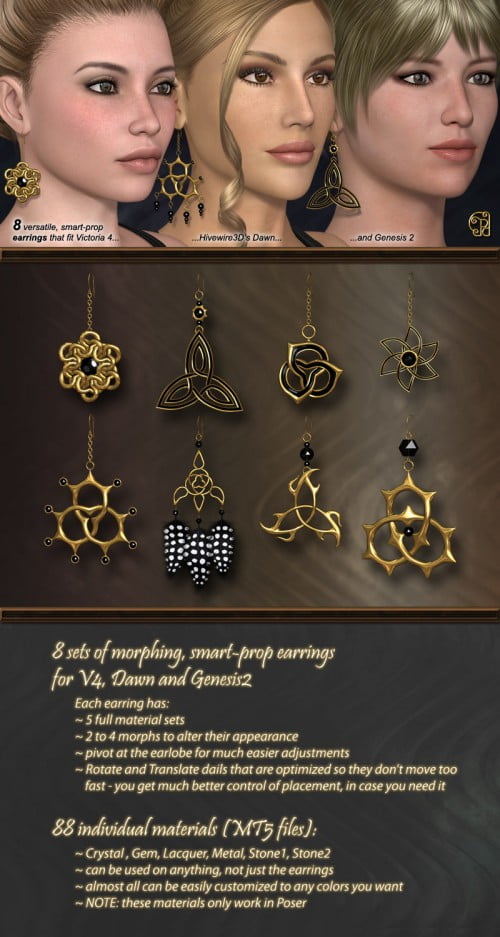 The earring can be adjusted easily to fit other characters too.
There are 5 full materials for each earring. For Poser users, there are 88
individual materials that you can use on anything.
Tested in Poser 7 and Poser Pro 2012.
Tested in Daz Studio 4.6
Daz Studio NOTE: Mat poses are provided and function in Daz Studio 4.6.
However, all materials are designed for Poser and will
likely need adjustment in Daz Studio.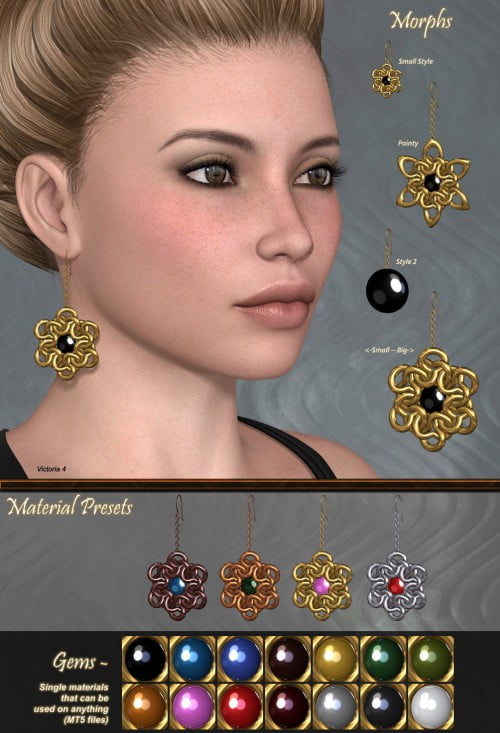 ---