Pelargonium Plants for Daz Studio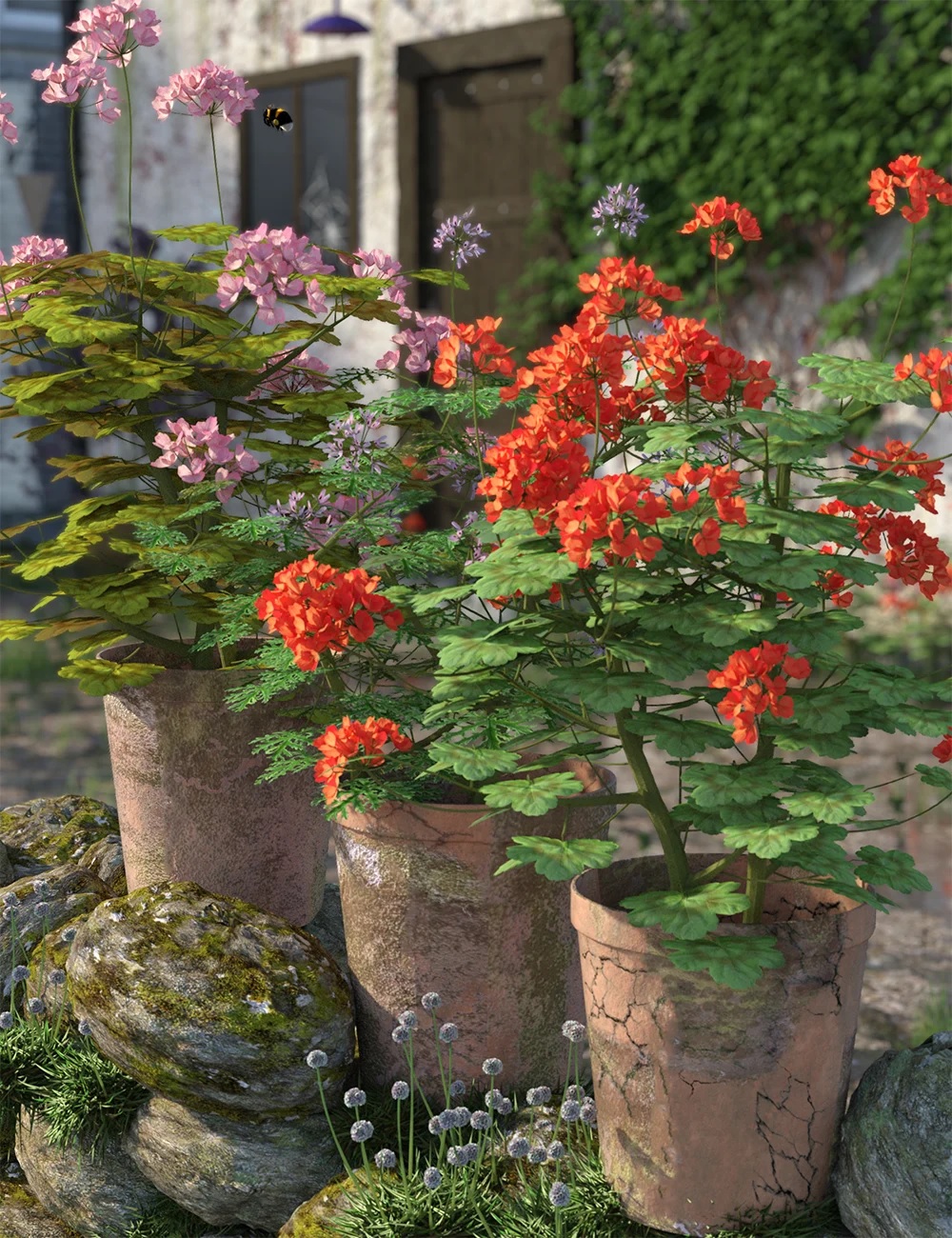 ---
Brighten up your scenes with these 32 lovely Pelargonium plants for Daz Studio, perfect for pots, window boxes, flower beds, or just about anywhere else you need a splash of color or some interesting foliage!
These lovely flowering plants are perfect for popping into your scene in existing containers or beds to brighten up the place, or in a digital plant pot or container of your choosing!
Use them in either indoor or outdoor situations, and take advantage of the complete selection of foliage and flower materials that will customize any of these lovely plants to make them your own!
As always a little goes a long way with slight variations in scale and on the Y-rotation axis, one plant can look like lots. Add to this the ability to customize the materials using the included presents and the possibilities are endless.
So say it with flowers, and pop a pelargonium onto your digital windowsill, flower bed, or container today!
Pelargonium Plants for Daz Studio(.DUF)
Zero Props:
PP4DS Pelargonium Foliage 01 Cream
PP4DS Pelargonium Foliage 01 Gold
PP4DS Pelargonium Foliage 01 Green
PP4DS Pelargonium Foliage 01 Lemon
PP4DS Pelargonium Foliage 02 Cream
PP4DS Pelargonium Foliage 02 Gold
PP4DS Pelargonium Foliage 02 Green
PP4DS Pelargonium Foliage 02 Lemon
PP4DS Pelargonium Foliage 03 Cream
PP4DS Pelargonium Foliage 03 Gold
PP4DS Pelargonium Foliage 03 Green
PP4DS Pelargonium Foliage 03 Lemon
PP4DS Pelargonium Lemon 01
PP4DS Pelargonium Lemon 02
PP4DS Pelargonium Lemon 03
PP4DS Pelargonium Lemon 04
PP4DS Pelargonium Lemon 05
PP4DS Pelargonium Ornamental 01 Pink
PP4DS Pelargonium Ornamental 01 Red
PP4DS Pelargonium Ornamental 01 White
PP4DS Pelargonium Ornamental 02 Pink
PP4DS Pelargonium Ornamental 02 Red
PP4DS Pelargonium Ornamental 02 White
PP4DS Pelargonium Ornamental 03 Pink
PP4DS Pelargonium Ornamental 03 Red
PP4DS Pelargonium Ornamental 03 White
PP4DS Pelargonium Ornamental 04 Pink
PP4DS Pelargonium Ornamental 04 Red
PP4DS Pelargonium Ornamental 04 White
PP4DS Pelargonium Ornamental 05 Pink
PP4DS Pelargonium Ornamental 05 Red
PP4DS Pelargonium Ornamental 05 White
Materials:
PP4DS Pelargonium Foliage Cream Mat
PP4DS Pelargonium Foliage Gold
PP4DS Pelargonium Foliage Green Mat
PP4DS Pelargonium Foliage Lemon Mat
PP4DS Pelargonium Lemon
PP4DS Pelargonium Ornamental Pink Mat
PP4DS Pelargonium Ornamental Red Mat
PP4DS Pelargonium Ornamental White
Textures Include:
28 Texture, Bump, Displacement, Height, Glossiness, Normal, Roughness, Specular, and Transparency Maps (370 x 1000 to 1544 x 1428)
Daz Studio Iray Material Presets (.DUF)
Notes
This product includes:
1 DSON Core Installer
---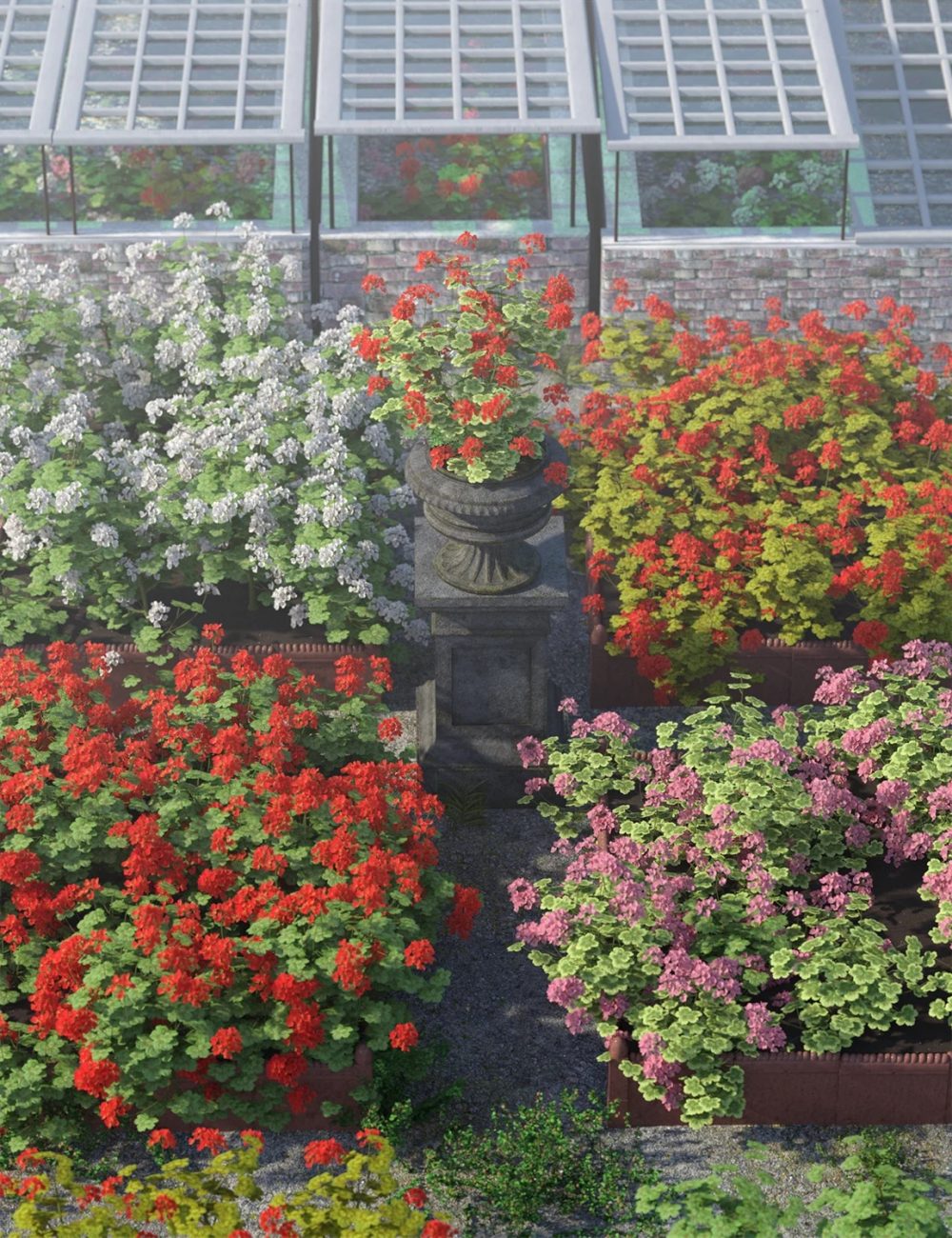 Download from QtyFiles Service
---