PHRASE-MAKER: Expansion Pack 2, More Advanced Controls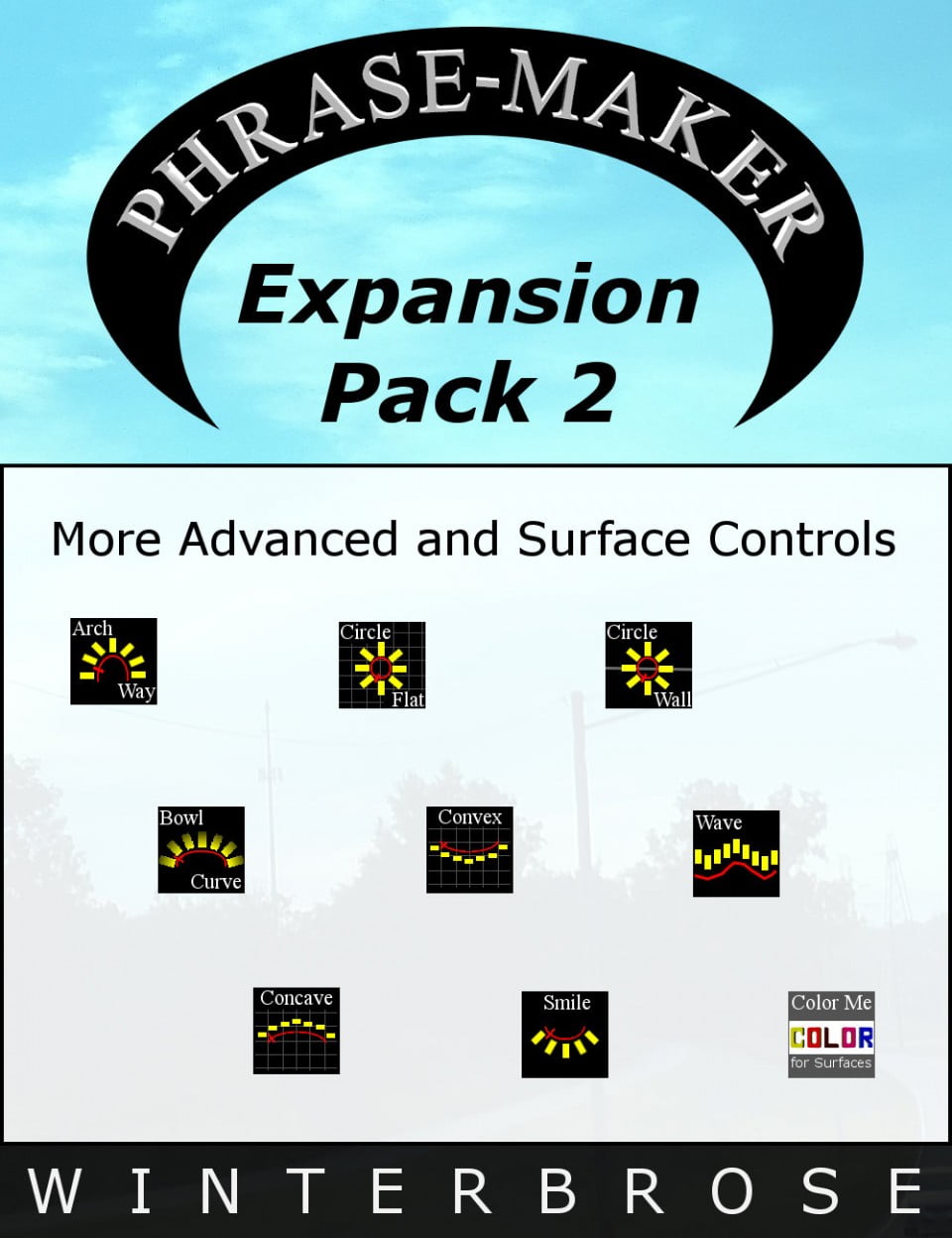 This expansion pack contains 9 new advanced Daz Scripts to help you reach professional level results in your projects, or just to have a little fun in your scenes and animations. Each script includes a user dialog for real-time adjustments shown in the Viewport. There are 8 control scripts to shape your words with rotations and/or spacing of characters by use of one or more slider bars. What you might find most exciting is the surface script which allows you to colorize more than one prop simultaneously. Choose from one or all of the compatible surfaces and choose one or all channels (Diffuse, Ambient or Specular). Includes individual buttons for Black and White with a Color button to use the Color Dialog to get the exact colortone you desire.
What's Included and Features
Positional Controls (8): (.DSE)
Arch Way
Arrange characters in arch pattern
Bowl Curve
Arrange characters to curvature of bowl shape
Circle Flat
Arrange characters in circle on floor
Circle Wall
Arrange characters in cirle vertically
Concave
Arrange characters in concave formation
Convex
Arrange characters in convex formation
Smile
Form a smile shape with characters
Wave
Form various wave patterns with characters
Surface Controls:
Color Me – add color to multiple props simultaneously
Special Note:
Effectiveness of control scripts is impacted by Prop sizing and may require individual adjustments to translations and scaling for optimal results
Compatibility:
Scripts are designed for use with Phrase-Maker compatible props/characters, and may or may not work properly when applied to other figures or props.
This product includes:
1 DSON Core Installer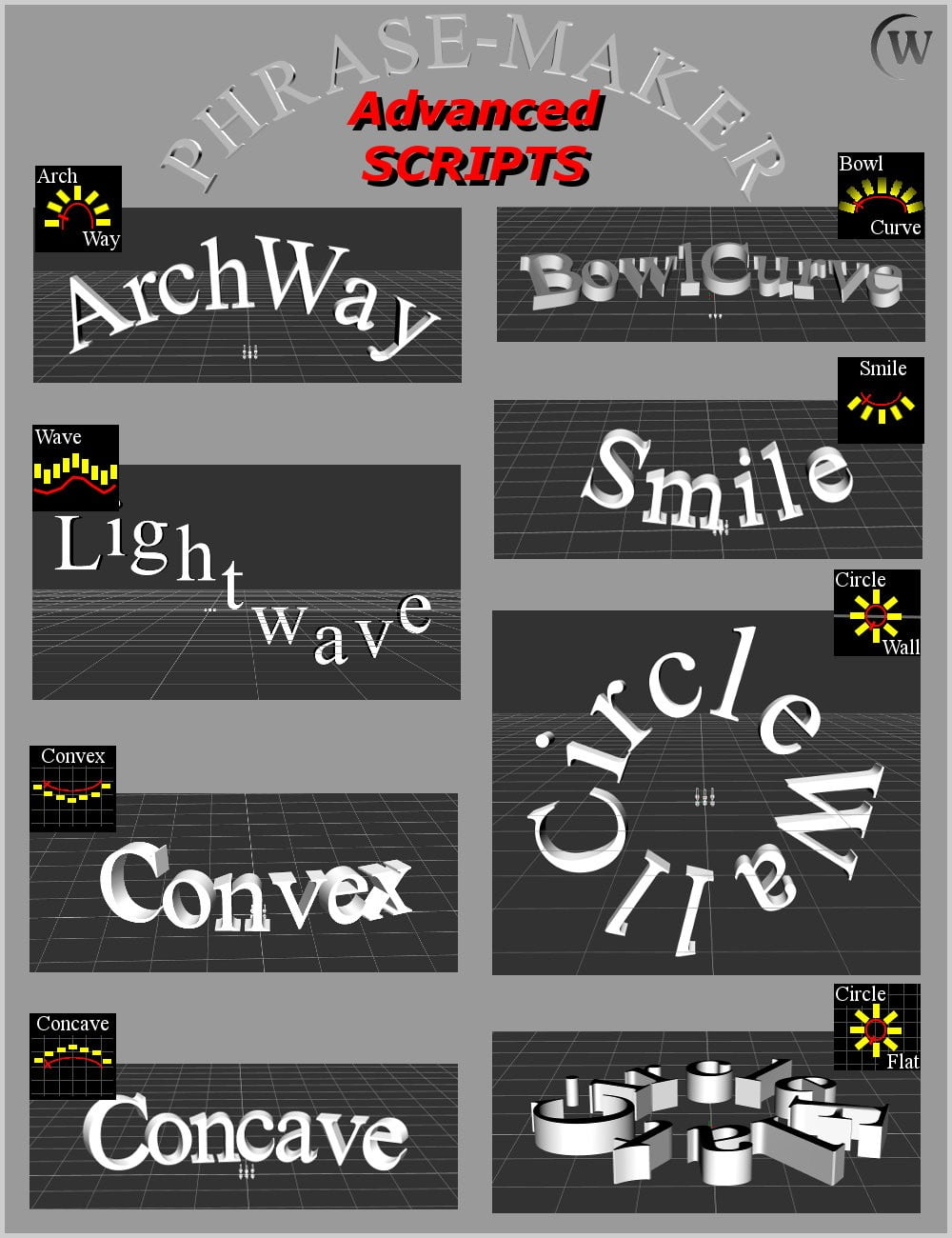 ---