Piercings Pack for Genesis 9
Give your Genesis 9 figures some personality with the Piercings Pack!
This large pack includes 136 piercings for the ears, upper face, and lower face in both ball studs (68 piercings) and clawed gemstone studs (68 piercings). Each piercing has been carefully configured to automatically follow any changes to Genesis 9's geometry, so any morphs applied to the figure will be reflected in the piercings, making sure there are no deformities. If the piercing doesn't fit perfectly, they are all able to be adjusted easily.
Also included are 20 Iray shaders and 8 hierarchical materials that change the materials of all currently applied piercings.
Piercings Pack for Genesis 9: (.DUF)
PP – Ball Stud Zeroed
PP – Gem Stud Zeroed
Ears:
Ball Left Ear Anti-Tragus
Ball Left Ear Conch
Ball Left Ear Daith
Ball Left Ear Flat
Ball Left Ear Fwd Helix
Ball Left Ear Helix 1
Ball Left Ear Helix 2
Ball Left Ear Industrial 1
Ball Left Ear Industrial 2
Ball Left Ear Lobe 1
Ball Left Ear Lobe 2
Ball Left Ear Lobe 3
Ball Left Ear Rook
Ball Left Ear Snug
Ball Left Ear Tragus 1
Ball Left Ear Tragus 2
Ball Right Ear Anti-Tragus
Ball Right Ear Conch
Ball Right Ear Daith
Ball Right Ear Flat
Ball Right Ear Fwd Helix
Ball Right Ear Helix 1
Ball Right Ear Helix 2
Ball Right Ear Industrial 1
Ball Right Ear Industrial 2
Ball Right Ear Lobe 1
Ball Right Ear Lobe 2
Ball Right Ear Lobe 3
Ball Right Ear Rook
Ball Right Ear Snug
Ball Right Ear Tragus 1
Ball Right Ear Tragus 2
Gem Left Ear Anti-Tragus
Gem Left Ear Conch
Gem Left Ear Daith
Gem Left Ear Flat
Gem Left Ear Fwd Helix
Gem Left Ear Helix 1
Gem Left Ear Helix 2
Gem Left Ear Industrial 1
Gem Left Ear Industrial 2
Gem Left Ear Lobe 1
Gem Left Ear Lobe 2
Gem Left Ear Lobe 3
Gem Left Ear Rook
Gem Left Ear Snug
Gem Left Ear Tragus 1
Gem Left Ear Tragus 2
Gem Right Ear Anti-Tragus
Gem Right Ear Conch
Gem Right Ear Daith
Gem Right Ear Flat
Gem Right Ear Fwd Helix
Gem Right Ear Helix 1
Gem Right Ear Helix 2
Gem Right Ear Industrial 1
Gem Right Ear Industrial 2
Gem Right Ear Lobe 1
Gem Right Ear Lobe 2
Gem Right Ear Lobe 3
Gem Right Ear Rook
Gem Right Ear Snug
Gem Right Ear Tragus 1
Gem Right Ear Tragus 2
Lower Face
Ball Ashley
Ball Labret
Ball Left Austin
Ball Left Cheek
Ball Left High Nostril
Ball Left Nostril
Ball Left Side Labret
Ball Madonna
Ball Medusa
Ball Monroe
Ball Rhino 1
Ball Rhino 2
Ball Right Austin
Ball Right Cheek
Ball Right High Nostril
Ball Right Nostril
Ball Right Side Labret
Ball Septril
Gem Ashley
Gem Labret
Gem Left Austin
Gem Left Cheek
Gem Left High Nostril
Gem Left Nostril
Gem Left Side Labret
Gem Madonna
Gem Medusa
Gem Monroe
Gem Rhino 1
Gem Rhino 2
Gem Right Austin
Gem Right Cheek
Gem Right High Nostril
Gem Right Nostril
Gem Right Side Labret
Gem Septril
Upper Face:
Ball Left Bridge
Ball Left Eyebrow 1
Ball Left Eyebrow 2
Ball Left Eyebrow 3
Ball Left Eyebrow 4
Ball Left Eyebrow 5
Ball Left Eyebrow 6
Ball Left Teardrop
Ball Right Bridge
Ball Right Eyebrow 1
Ball Right Eyebrow 2
Ball Right Eyebrow 3
Ball Right Eyebrow 4
Ball Right Eyebrow 5
Ball Right Eyebrow 6
Ball Right Teardrop
Ball Third Eye 1
Ball Third Eye 2
Gem Left Bridge
Gem Left Eyebrow 1
Gem Left Eyebrow 2
Gem Left Eyebrow 3
Gem Left Eyebrow 4
Gem Left Eyebrow 5
Gem Left Eyebrow 6
Gem Left Teardrop
Gem Right Bridge
Gem Right Eyebrow 1
Gem Right Eyebrow 2
Gem Right Eyebrow 3
Gem Right Eyebrow 4
Gem Right Eyebrow 5
Gem Right Eyebrow 6
Gem Right Teardrop
Gem Third Eye 1
Gem Third Eye 2
Materials:
ALL Ball Studs – Black
ALL Ball Studs – Bronze
ALL Ball Studs – Gold
ALL Ball Studs – Rhodium
ALL Ball Studs – Rose Gold
ALL Ball Studs – Silver
ALL Gem Studs – Diamond Gold
ALL Gem Studs – Diamond Silver
Shaders:
Gems – Black Diamond
Gems – Citrine
Gems – Diamond
Gems – Emerald
Gems – Garnet
Gems – Olivine
Gems – Peridot
Gems – Rose
Gems – Ruby
Gems – Sapphire
Gems – Silk
Gems – Tanzanite
Gems – Topaz
Gems – Zircon
Metal – Black
Metal – Bronze
Metal – Gold
Metal – Rhodium
Metal – Rose Gold
Metal – Silver
Textures Include:
Texture Templates available through the Product Library
Daz Studio Iray Material Presets (.DUF)
---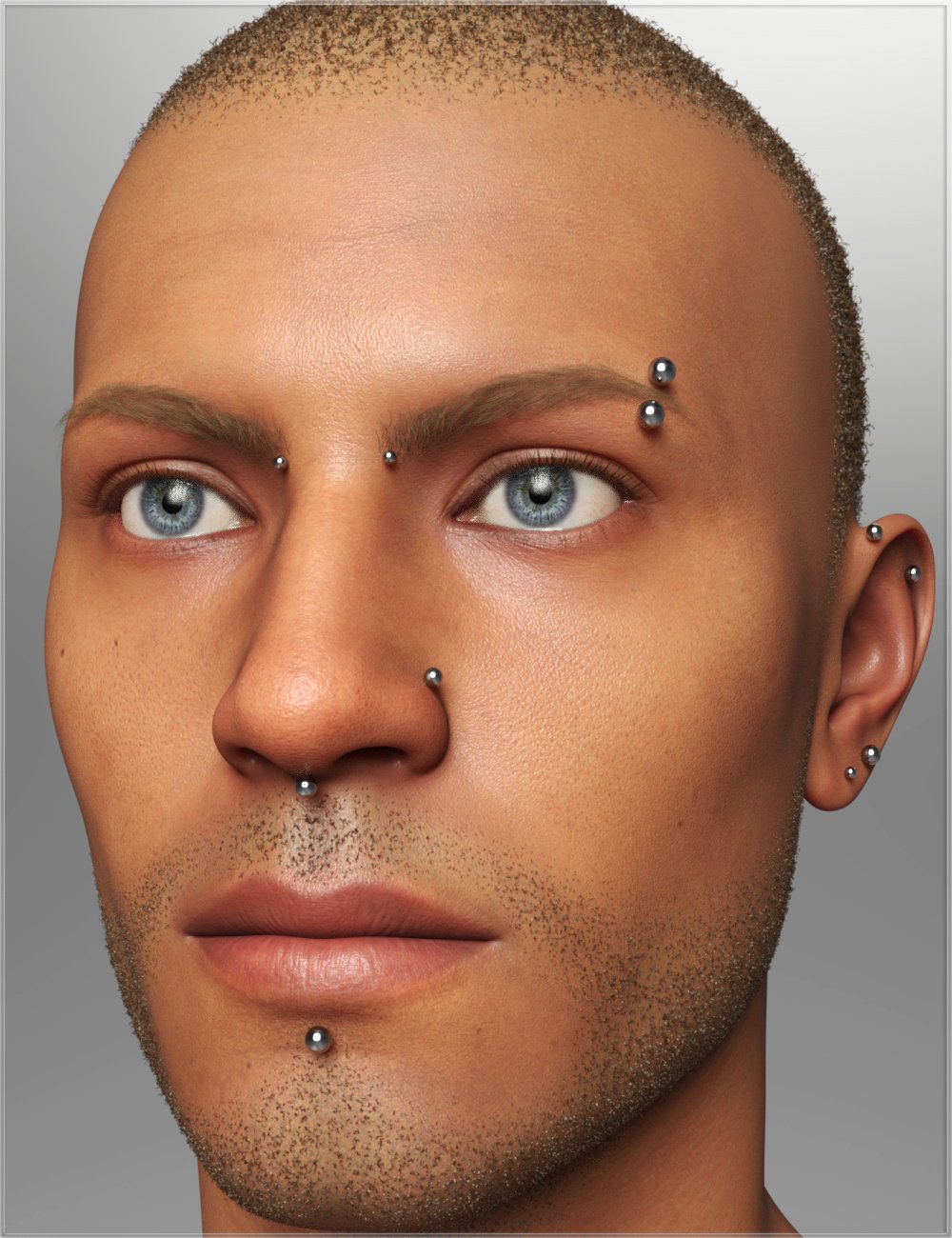 Download from QtyFiles Service
---