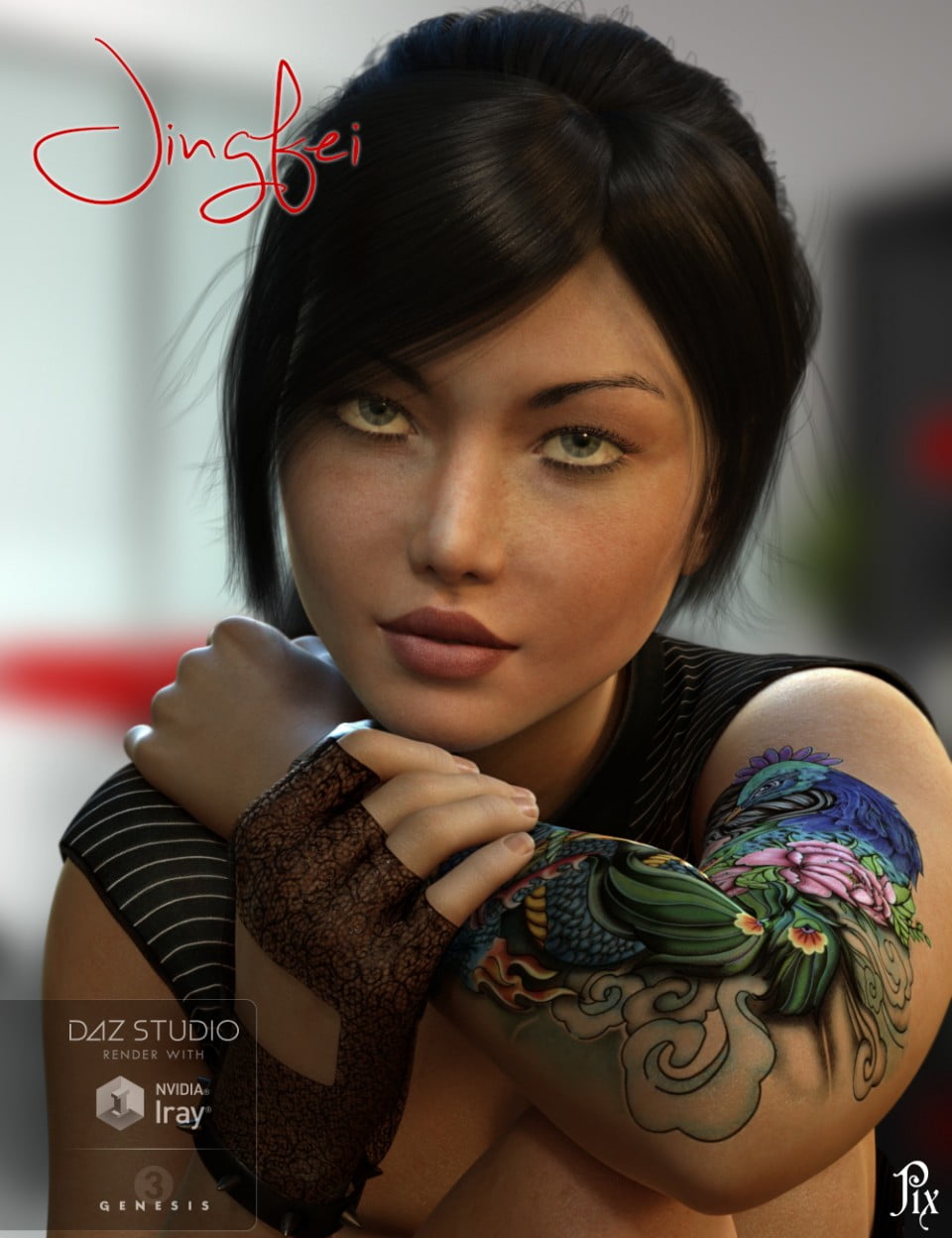 Jingfei is a half Asian-Caucasian model who later on expanded her career as a photographer. Modeling and photography fuel her passion for collaborating between the subject and the lens man. Her specialty of imagery is the classic pin-up girl, a touch of self-expression of the tattoo culture!
Jingfei comes with 2 arm, 3 torso tattoos and remove tattoo mats. These are one-click options where the tattoo can be placed on area of preference. Different designs is recommended if used on both arms and torso. Jingfei also comes with a full mat base skin, 9 eye colors, 4 lash options, 8 eye shadows and 8 lip colors.
All tattoo options are 100% hand drawn. Perfect for your spy, sci fi or pin-up renders!
Note: Smay's Slinky Suit is not included but highly recommended and used for some of the promotional images. Material Shaders by Parrotdolphin at Daz 3D.
---