Platform Heels for Genesis 9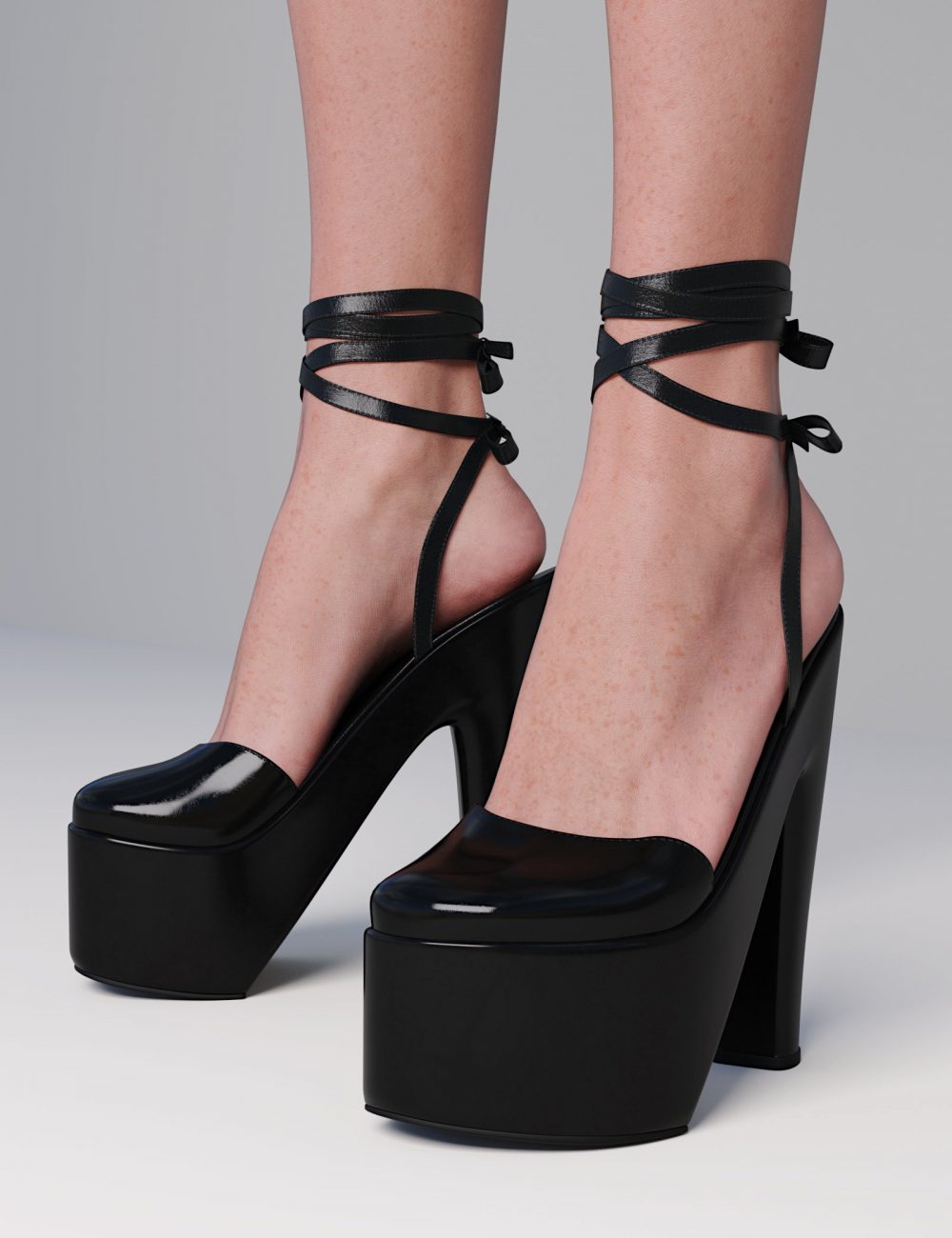 Platform Heels are a pair of elegant platform shoes for Genesis 9.
Included are style morphs to make the platform and the heel taller or shorter as well as 9 chic color options to choose from. Carefully painted rigidity maps prevent deformation and included adjustment morphs allow you to fit the shoes to a wider range of body shapes.
These will be a great addition to your digital wardrobe!
Platform Heels for Genesis 9: (.DUF)
Platform Heels:
FrontEdgeAdj
FrontEdgeFwdAdj
FrontInnerAdj
FrontOuterAdj
HeelsAdjFwd
StrapsInnerAdj
StrapsOuterAdj
FrontPinched
HeelsPinched
PlatformShorter
PlatformTaller
Supported Shapes:
Base Feminine
Base Masculine
Body Heavy
Body Stocky
Mass Body
Minerva9
Pixie9
Victoria9
Other Shapes may be supported in Daz Studio by Auto-follow
Materials:
Baby Blue
Black
Green
Hot Pink
Lavender
Orange
Red
White
Yellow
Poses:
Platform Heels Foot Pose
Textures Include:
16 Texture, Bump and Normal Maps (4096 x 4096)
Daz Studio Iray Material Presets (.DUF)
---
Download from QtyFiles Service
---