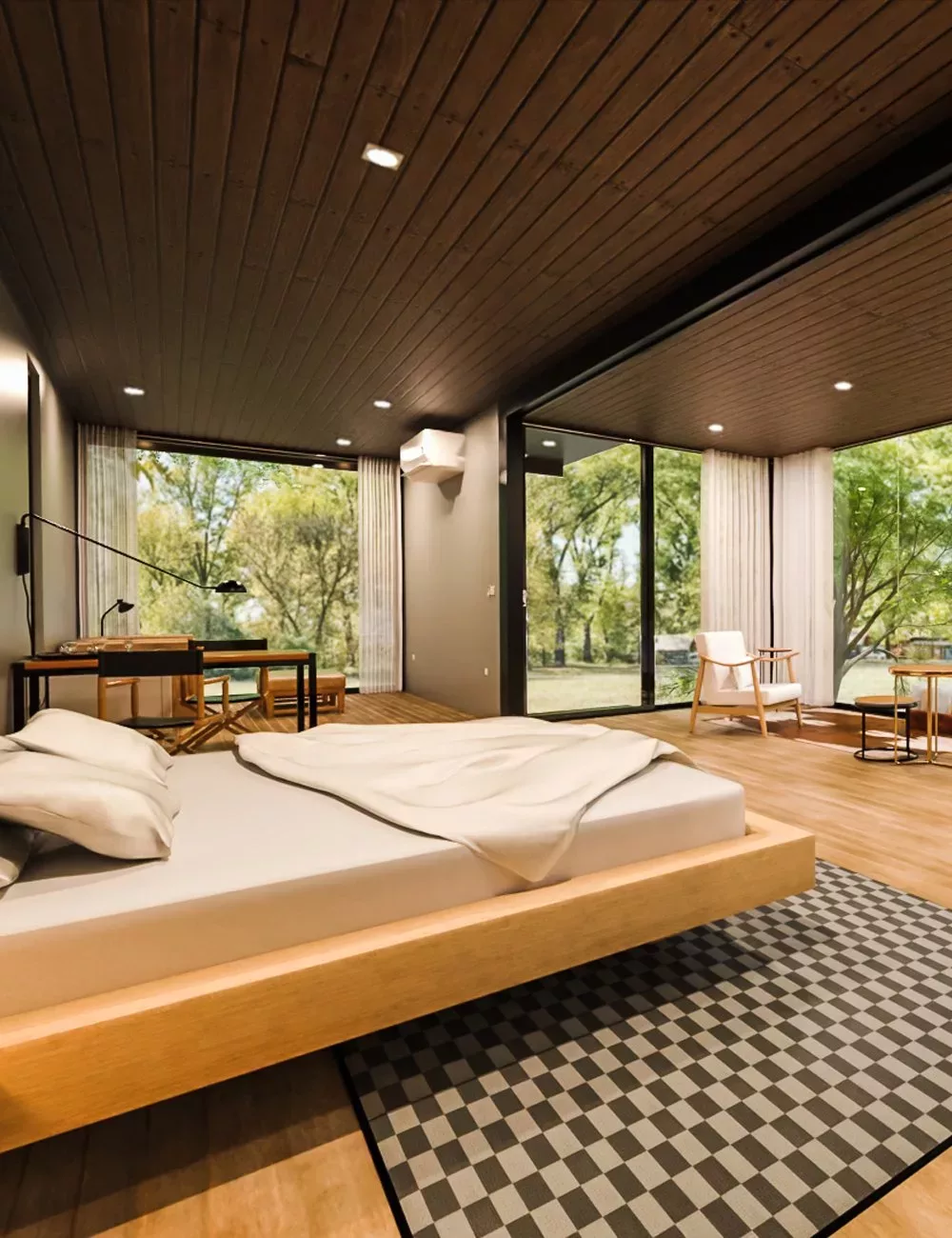 How beautiful would your morning be if you were to wake up in this cabin?
The Ponderosa Cabin is an incredible secluded environment, perfect for a weekend getaway. This set includes all the props you need to furnish and create realistic scenes in a luxurious, private cabin.
Escape the hustle and bustle and relax with the Ponderosa Cabin today!
Ponderosa Cabin (.DUF)
Ponderosa Cabin Preset
Props
PC Airconditioner
PC Bathroom Door
PC Bathroom Sliding Door
PC Bed Pillow
PC Bed
PC Big Tree
PC Blanket
PC Cabinet
PC Carpet 1
PC Carpet 2
PC Ceiling
PC Chair 1
PC Curtain 1
PC Curtain 2
PC Director Chair
PC Drinking Glass
PC Floor Lamp
PC Floor
PC Grass 1
PC Grass 2
PC Ladder
PC Lamp Shade
PC Landscape Ground
PC Main Sliding Door
PC Mini Refrigerator
PC Pillow
PC Side Table 1
PC Side Table 2
PC Side Table 3
PC Side Table 4
PC Sliding Window 1
PC Sliding Window 2
PC Small Side Table
PC Small Sofa
PC Sofa Pillow
PC Sofa
PC Table
PC Towel Box
PC Towels
PC Tray
PC Wall 1
PC Wall 2
PC Window 1
PC Window 2
PC Wine Glass 1
PC Wine Glass 2
---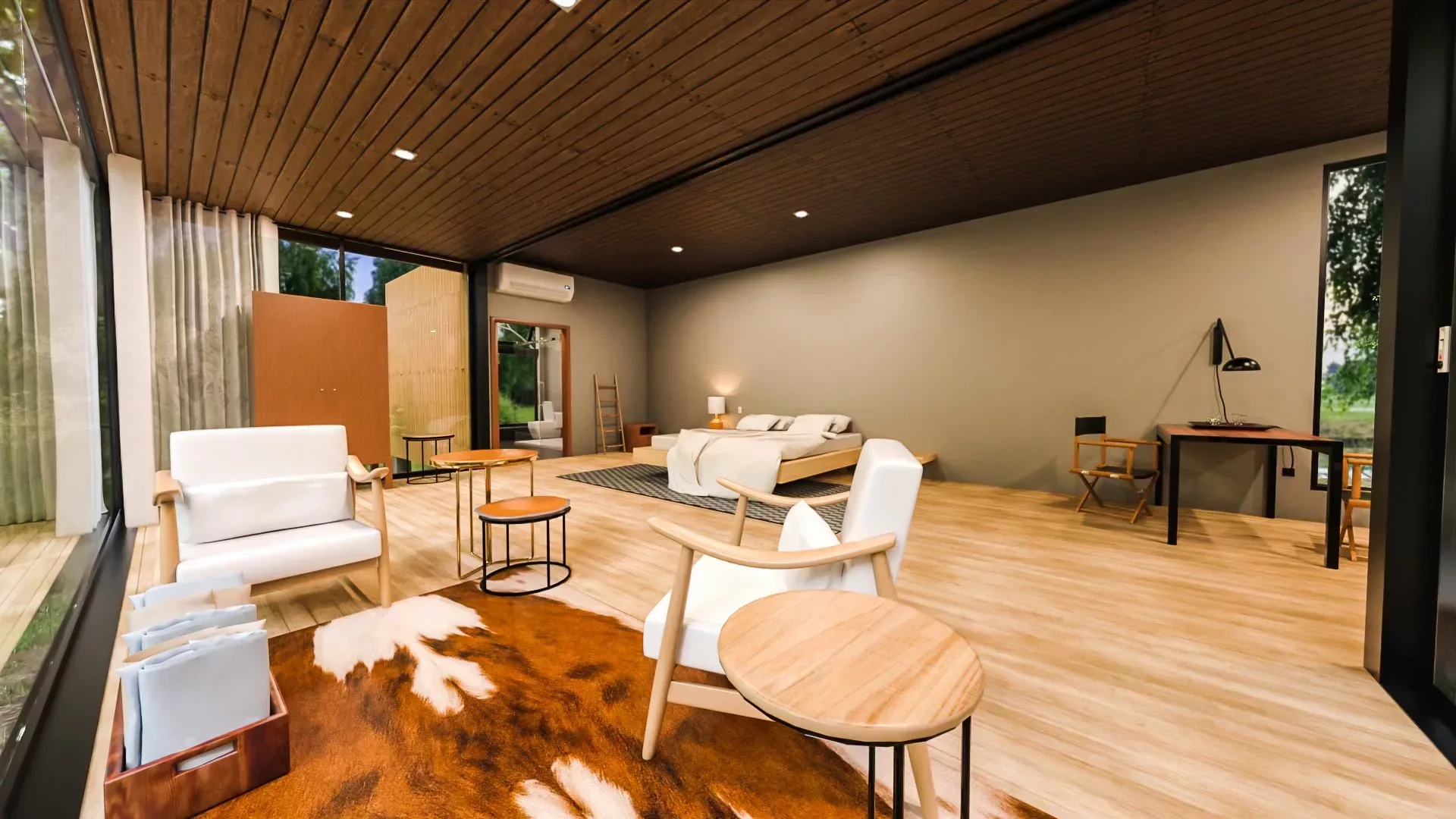 Download from QtyFiles Service
---