Pose Me FantasyTastic III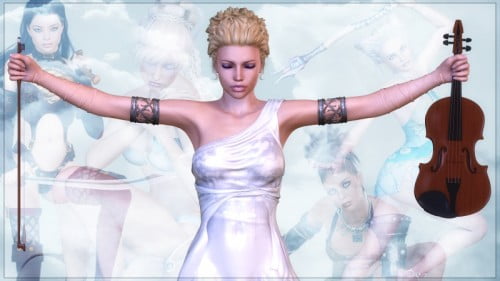 Take your fantasy images to another level with this new pack of poses!! Ranging from soft and subdued to raging action, you will find just what you need!! Each pose is taken from an artistic reference image and carefully modeled to give you a high fantasy look, and leaving lots of room for your own creativity!!
This pack includes:
*1 Full Zero Pose for Victoria 4
*1 Zero Eye Pose for Victoria 4
*30 Poses + 30 Mirror Poses for Victoria 4
(Props, hair clothing NOT included in this pack!!)
The hands are generally posed to hold staffs/swords, but you can easily apply the hand set native to the prop you are using without compromising the pose.
**Notes:**
**BE SURE TO TURN OFF IK IN POSER!!
**Due to IK, slight adjustments may be needed in Daz Studio
**Some body morphs and clothing may cause need for adjustment
**Eye placement is approximate, based on the Base Camera preset, adjustment may be needed for lighting and morphs

---