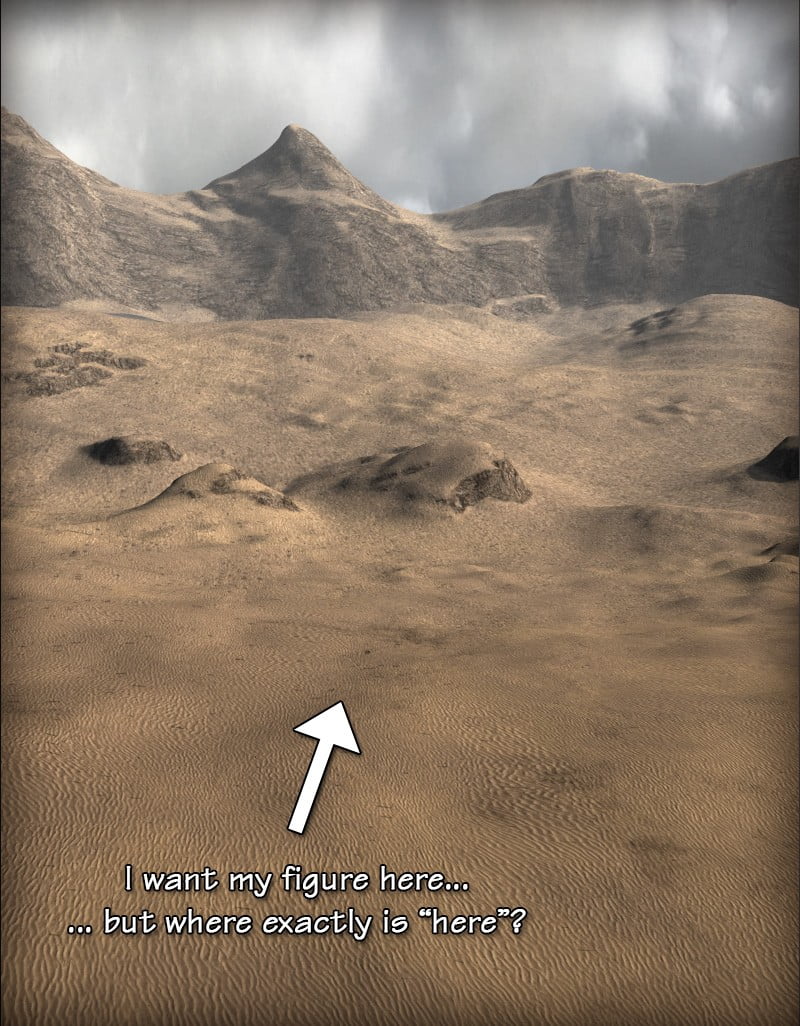 Have you ever lost your way in a large environment prop? Have you loaded a figure but can't see it in your camera view? Have you found the perfect place for your figure but don't know how to get it there?
The Position Helper is your "map" that will help you to get your bearings in large environments like the TerraDome 2.
Load the helper prop, move it upwards (or downwards) until it intersects with your terrain and use the graphical guides as reference points to move your figure to the spot where you want it.
Detailed user guide included!
This little helper prop can be used with all environments in Poser and DAZ Studio!
GRATEFUL MEMBERS



---