Predatron Dragon Tree Plant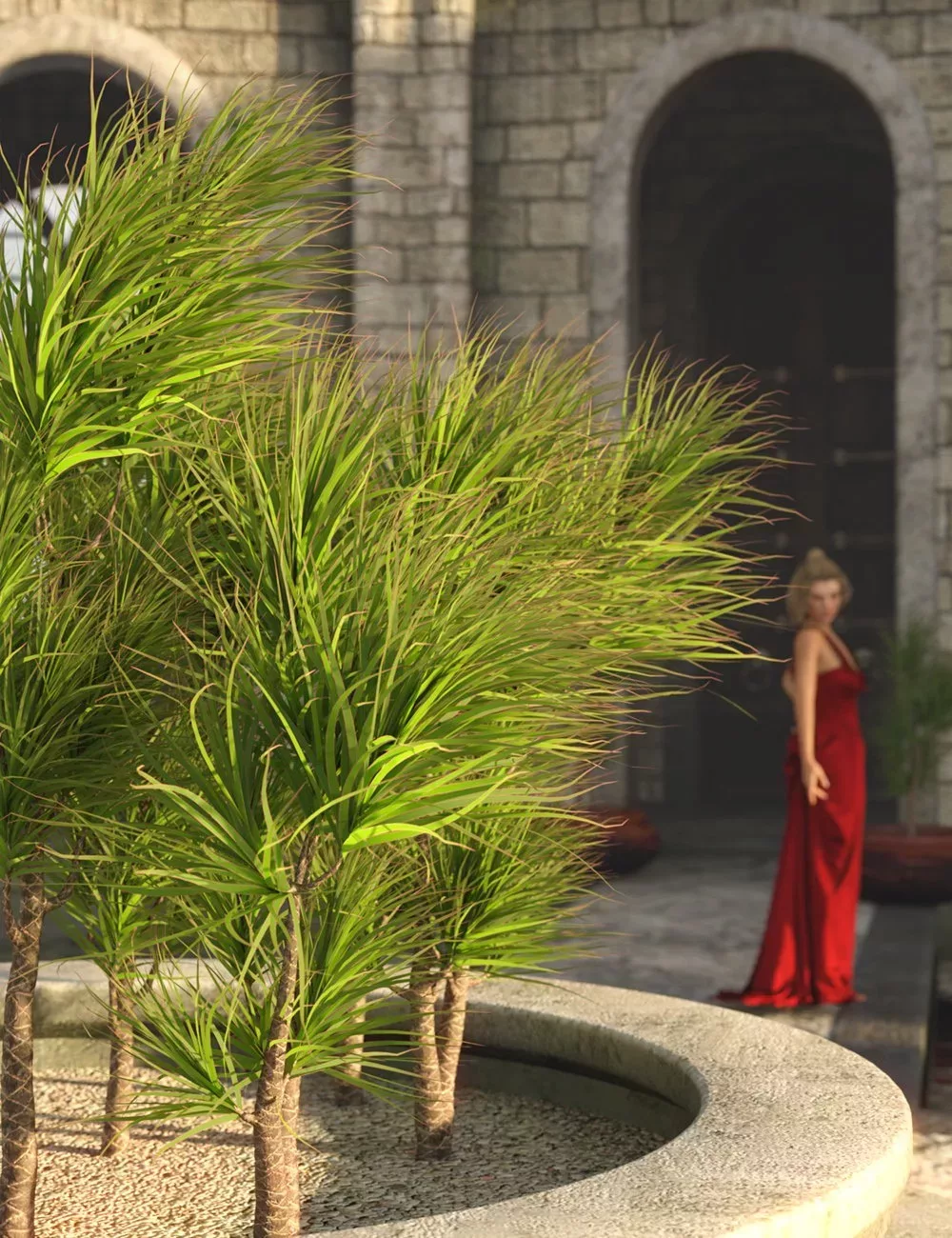 This Dragon Tree Plant or Dracaena plant is a stunning botanical beauty with a tall, slender stem and vibrant, lance-shaped leaves. Its foliage showcases shades of lush green, accentuated by textured veins. This versatile plant brings elegance to any space, thriving with moderate care. Its presence evokes harmony and a connection to nature.
This set includes 12 dragon tree plant props, 6 static, and 6 windy versions. Also includes 2 plant pots, one square and the other round, with 3 material options for each.
Polygon count from 10762 to 23810 faces.
Optimized for DAZ Studio and Iray.
Predatron Dragon Tree Plant: (.DUF)
Scene Subsets:
PRED Dragon Tree Plant 01 plus Pot
PRED Dragon Tree Plant 01 plus Round Pot
PRED Dragon Tree Plant 01 Wind plus Pot
PRED Dragon Tree Plant 01 Wind plus Round Pot
PRED Dragon Tree Plant 02 plus Pot
PRED Dragon Tree Plant 02 plus Round Pot
PRED Dragon Tree Plant 02 Wind plus Pot
PRED Dragon Tree Plant 02 Wind plus Round Pot
PRED Dragon Tree Plant 03 plus Pot
PRED Dragon Tree Plant 03 plus Round Pot
PRED Dragon Tree Plant 03 Wind plus Pot
PRED Dragon Tree Plant 03 Wind plus Round Pot
PRED Dragon Tree Plant 04 plus Pot
PRED Dragon Tree Plant 04 plus Round Pot
PRED Dragon Tree Plant 04 Wind plus Pot
PRED Dragon Tree Plant 04 Wind plus Round Pot
PRED Dragon Tree Plant 05 plus Pot
PRED Dragon Tree Plant 05 plus Round Pot
PRED Dragon Tree Plant 05 Wind plus Pot
PRED Dragon Tree Plant 05 Wind plus Round Pot
PRED Dragon Tree Plant 06 plus Pot
PRED Dragon Tree Plant 06 plus Round Pot
PRED Dragon Tree Plant 06 Wind plus Pot
PRED Dragon Tree Plant 06 Wind plus Round Pot
Props
PRED Dragon Tree Plant 01 Wind
PRED Dragon Tree Plant 01
PRED Dragon Tree Plant 02 Wind
PRED Dragon Tree Plant 02
PRED Dragon Tree Plant 03 Wind
PRED Dragon Tree Plant 03
PRED Dragon Tree Plant 04 Wind
PRED Dragon Tree Plant 04
PRED Dragon Tree Plant 05 Wind
PRED Dragon Tree Plant 05
PRED Dragon Tree Plant 06 Wind
PRED Dragon Tree Plant 06
PRED Dragon Tree Plant Pot Round
PRED Dragon Tree Plant Pot
Materials
PRED Dragon Tree Plant Pot Blue
PRED Dragon Tree Plant Pot Grey
PRED Dragon Tree Plant Pot Red
PRED Dragon Tree Plant Pot Round Blue
PRED Dragon Tree Plant Pot Round Brown
PRED Dragon Tree Plant Pot Round Lime
PRED Dragon Tree Plant
Poses
PRED Pose Fit Pot
Textures Include:
21 Base Color, Displacement, Normal, Roughness (1024 x 1024 to 4096 x 4096)
Texture Templates available through the Product Library
Daz Studio Iray Material Presets (.DUF)
---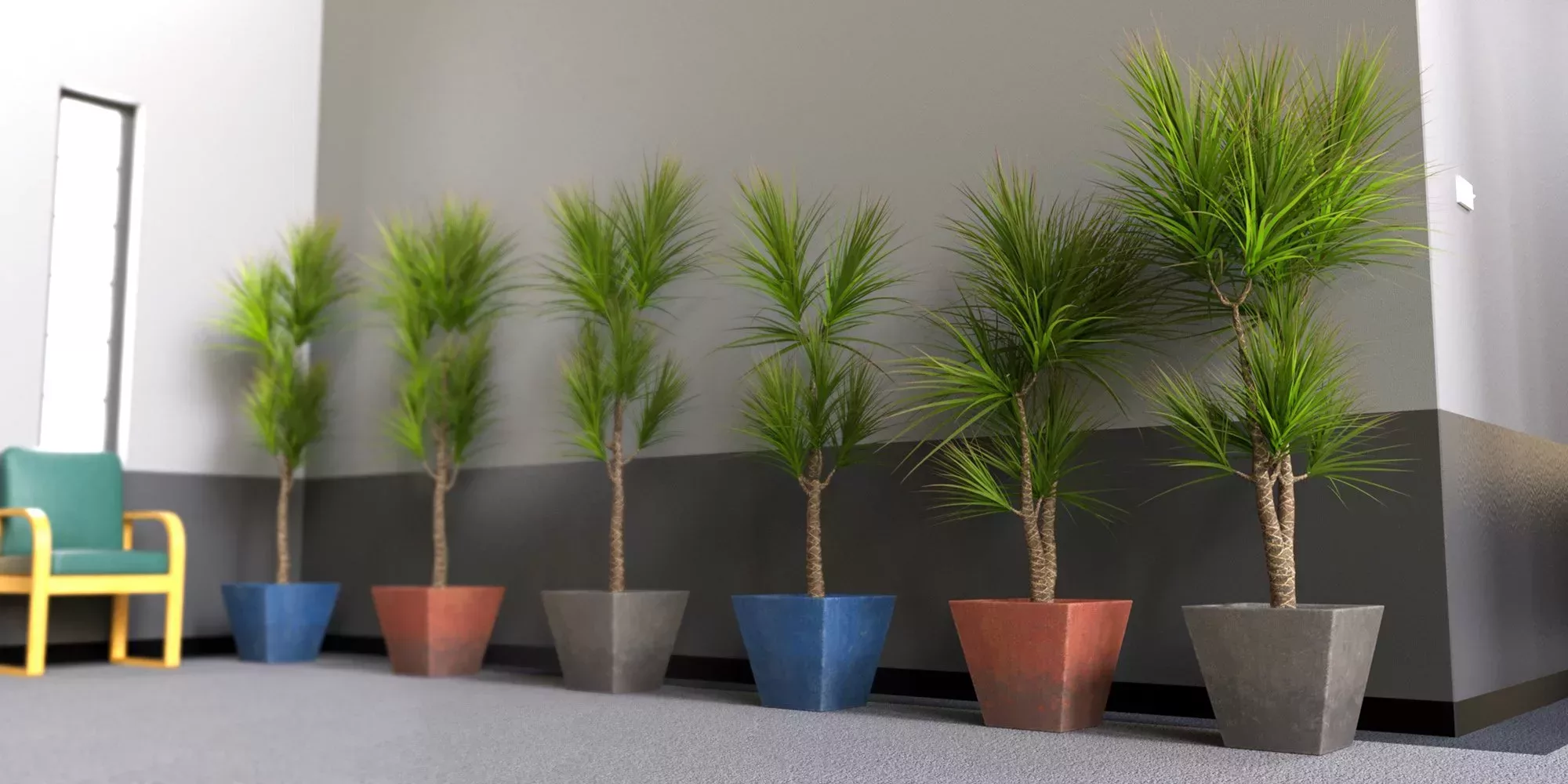 Download from QtyFiles Service
---