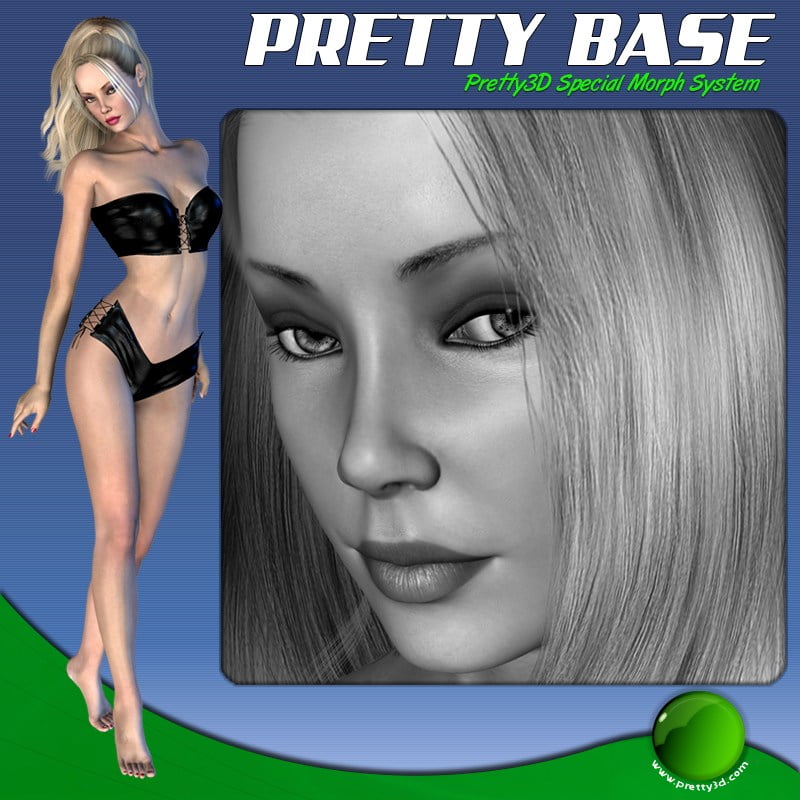 Pretty Base is a V3 character pack which includes special Pretty3D morphs. This pack specially prepared for Pretty3D outfit collections to get them more attractive and productive.
Most of the previous Pretty3D outfits and the followings will support this special base.
Attention! Pretty Base dosen't work with?Victoria 3 SR2 versiyon. You can only use the product with Victoria 3 SR1 and/or Victoria 3 SAE versions.
---