Pretty Secret – Night Angel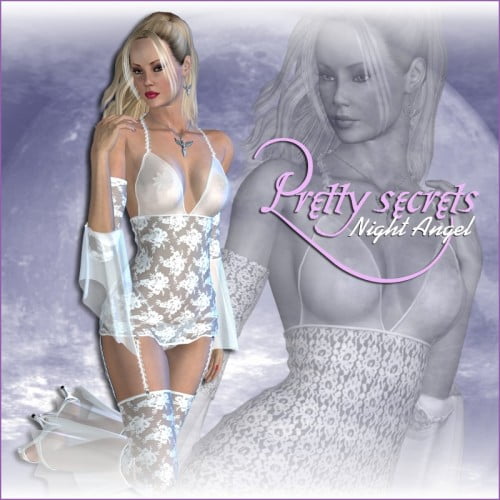 We're proud of presenting you our new lingeire collection; "Pretty Secret". We will present you hi-quality feminine lingerie sets in the course of time. From now on, it will be possible to get your Vicky more temptation by using these collection.
Get your Vicky ready for an extreme Lingerie Set; "Night Angel"! Your Vicky will look like an angel with this lingerie set which is composed by tulle and laces. We added lots of morphs to provide you realistic movements. You would use Night Angel with every pose that you want to apply your character.
This product composed by 8 parts. These are; top, gloves, stockings, shoes, necklace, earrings, garter and panties. You can use the top part as a dress easily. There are 3 different texture alternatives in the pack, you can use them with 3 different color alternatives.
Product Requirements: Poser 4, with the latest patches and/or Poser 5, Poser 6, DAZ's Victoria 3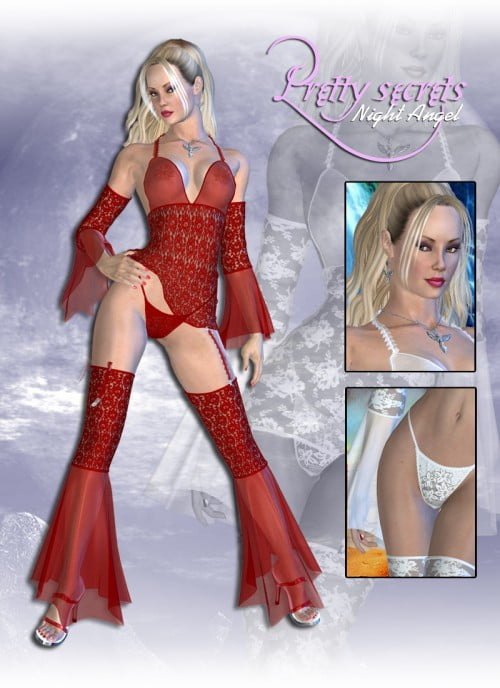 ---