Project Eyeris – Genesis 9 Materials and Merchant Resource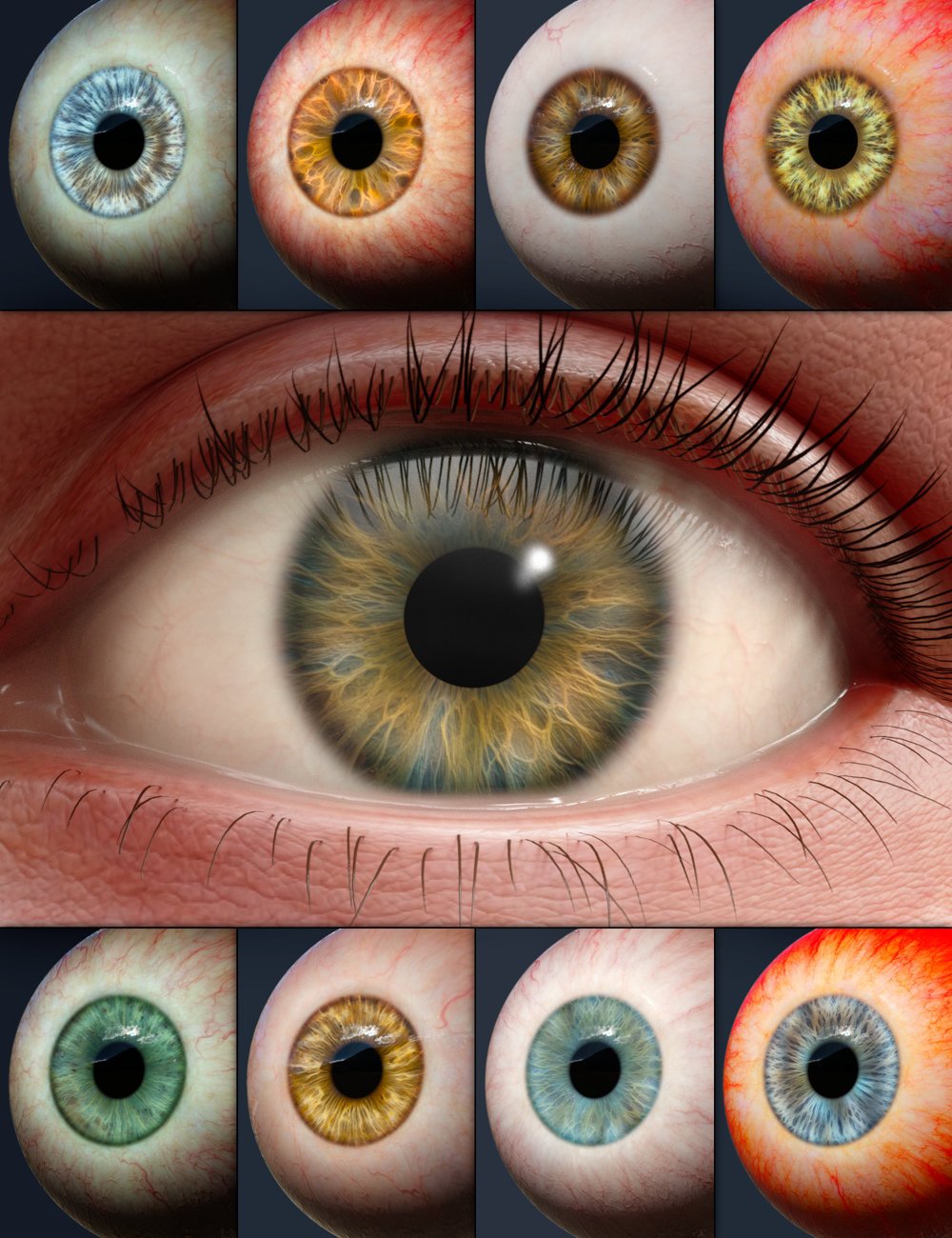 ---
Project Eyeris – Genesis 9 Materials and Merchant Resource
Project Eyeris – Genesis 9 Materials and Merchant Resource is a suite of merchant resource textures and character materials for the Genesis 9 generation of Daz characters.
The goal of Project Eyeris has always been to bring the highest quality possible to those important finishing touches that bring your characters to life. With Genesis 9 characters raising the bar on quality, I wanted to make sure Project Eyeris took the same steps forward. As a result, this set surpasses previous sets of mine in almost every way!
There are 58 different material options for you to choose from, broken up into 4 different categories. You'll find necrotic and monstrous options, each with 15 variants. Natural and agitated both come with 14 variants of their own.
Also included are 5 UV sets for Genesis 9 eyes that help add additional variations and detail. Slightly modify the size of your iris or bring more details from your texture maps into visibility. These UVs work on existing Genesis 9 eye materials to add further variance to your existing library!
For texture artists, there is also a set of 164 images included that will help you during the creative process. Separate iris and sclera images let you mix and match options easily, with iris options being alpha masked for additional user-friendliness. The Left and right eyes are completely unique and are not mirror images or duplicates. With 58 different iris textures and 24 separate sclera textures, there are near-endless possibilities.
---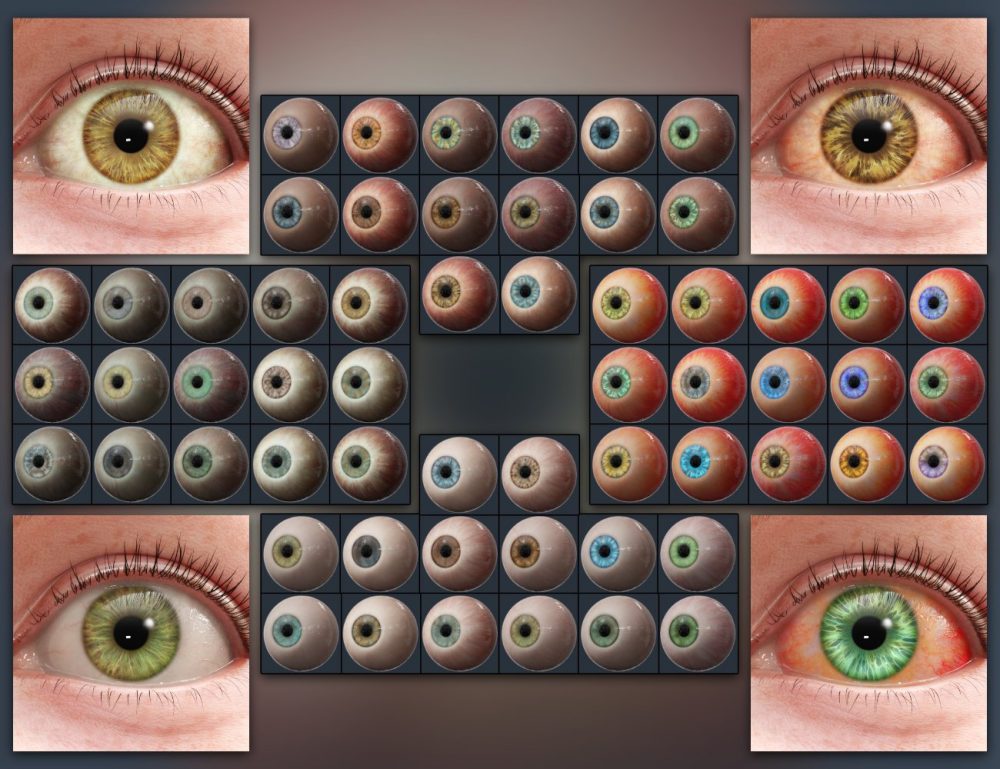 ---