Props and Fantastic Trees
Introducing Props and Fantastic Trees, a product compact enough to create diverse and beautiful scenes.
It comes with old tree trunks and an amazing mushroom tree, modeled in Cinema 4D and ZBrush.
Bonuses include a standard camera, a render for Iray engines, grassy terrain, and a scene ready to start playing with.
This amazing package is everything you need to illustrate your fairies, elves, and anything else you can imagine.
Start your masterpiece now.
Props and Fantastic Trees: (.DUF)
Scene Subsets:
PFT Bonus Scene
Props:
Hollow Trunk 1
Hollow Trunk 2
Ivys
Mushroom Tree
Plants
Stone Chain Link
Stone Chain
Terrain
Trunk Fragment 1
Trunk Fragment 2
Materials:
Bonus Scene Materials
Hollow Trunk 1
Hollow Trunk 2
Ivys
Mushroom Tree Full
Mushroom Tree
Plants
Stone Chain Link
Stone Chain
Terrain Full
Terrain
Trunk Fragment 1
Trunk Fragment 2
Preset Cameras:
Camera Bonus
Render Settings:
Iray Render Bonus
Textures Include:
69 Texture, Base Color, Bump, Glossiness, Normal, Reflection, Specular, and Transparency Maps (256 x 256 to 8192 x 8192)
Daz Studio Iray Material Presets (.DUF)
---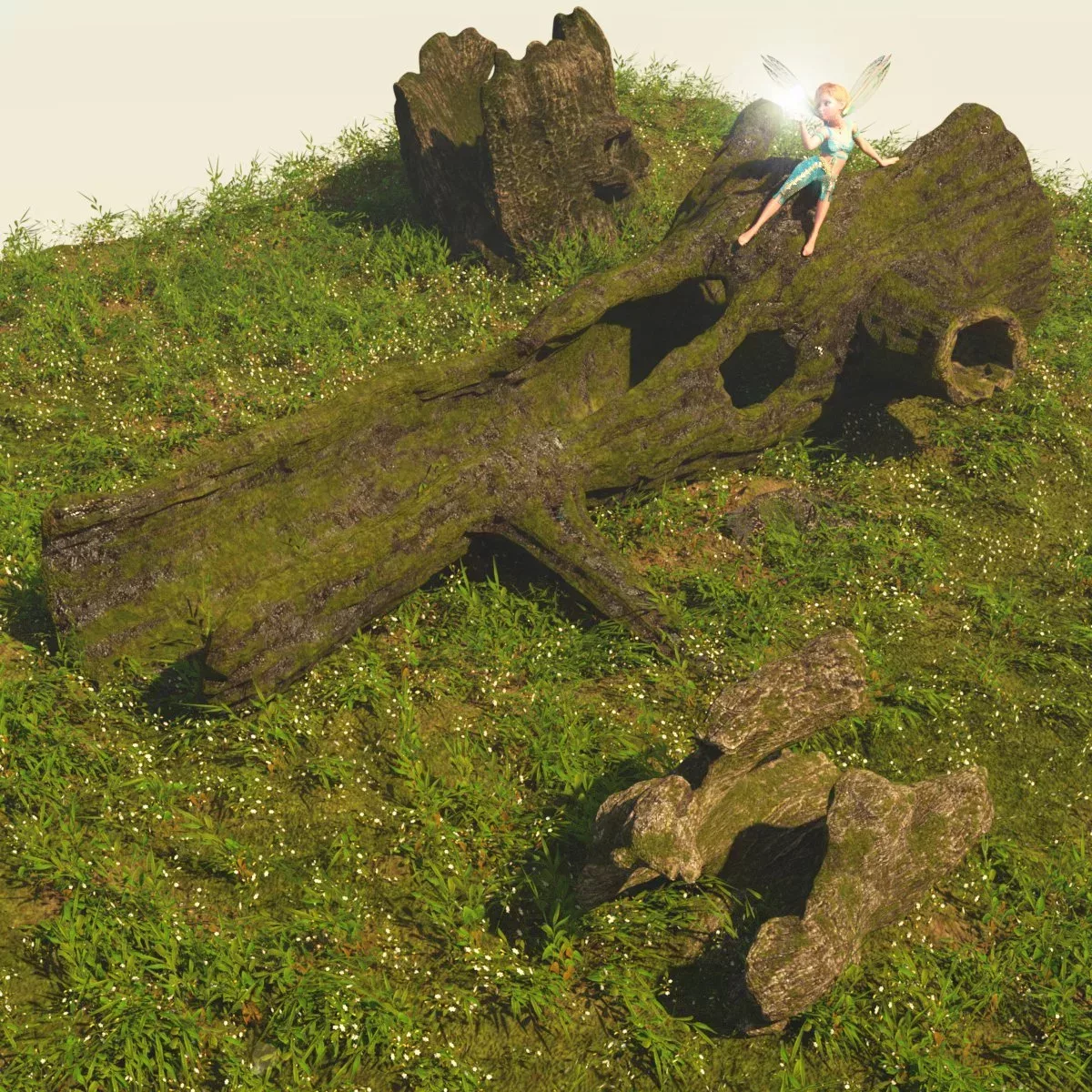 Download from QtyFiles Service
---