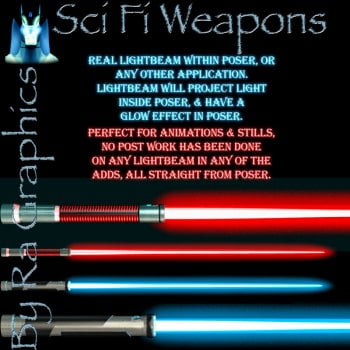 Ra Sci Fi Weapons are an assortment of lightbeams that will light within poser without postwork involved. This is a perfect remedy for those users that want to have the effect of Lightbeams within poser and not have to edit the movie file afterwards in post production.
The sabers are very well crafted and designed meshes of lightbeam likeness, not only do the models look great at close up renders but the glow will look great for close shots as well. There will be real saber area light which will bounce of the objects in the scene, the light will have the correct projection not overshooting or undershooting to far within you animation or render.
The Saber and Hilt material has been separated for easy customization, they also have custom morphs for a retract and thinning of the blade.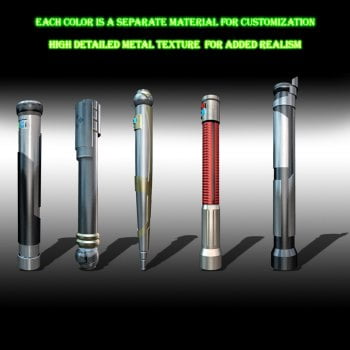 Download from QtyFiles Service
---