Rapture for Victoria 4 and Genesis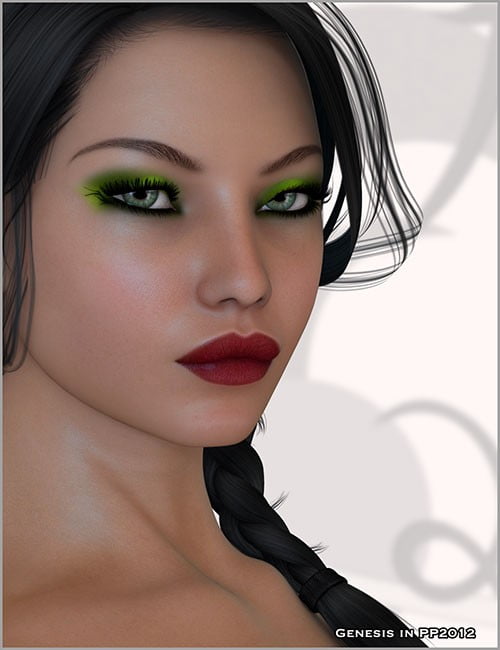 But that's not all! DSON Importer for Poser users can use her in Poser with the included Poser Companion files.
So you see, there's nothing really stopping you now is there?
Your Imagination has no limits and you can go anywhere … to any dark place you desire.
Rapture for Victoria 4 and Genesis
1 Genesis Head Apply
1 Victoria Head INJ/REM
1 Victoria Body INJ/REM
1 Default MAT
8 Eye Color Options
9 Eye Makeup Options
9 Lip Color Options
Textures Include:
8 Eye Texture Maps (800 x 800)
2 Eye Texture and Bump Maps (2048 x 2048)
1 Lac Map (2000 x 2000)
12 Head Texture, Bump and Specular Maps (3000 x 3000)
3 Body Texture, Bump and Specular Maps (3000 x 3000)
3 Limb Texture, Bump and Specular Maps (3000 x 3000)
10 Lip Texture Maps (3000 x 3000)
1 Lash Transparency Map (1000 x 1000)
2 Teeth Texture and Bump Maps (2048 x 2048
DAZ Studio Material Presets (.DUF)
Poser Custom Material Presets (.PZ2)
DSON Custom Material Presets (.MC6 and .DUF)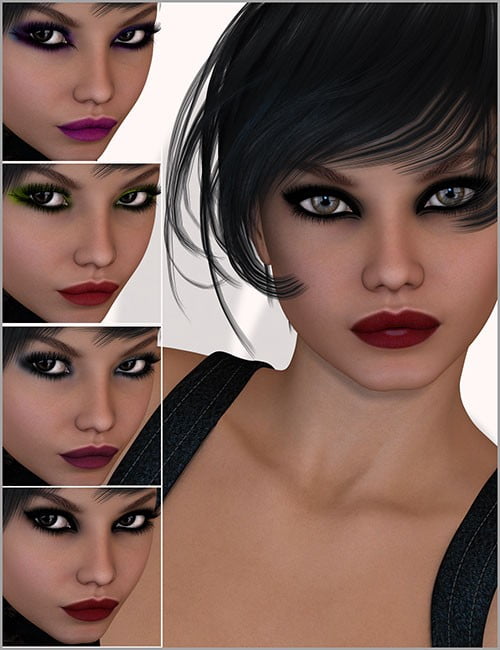 ---