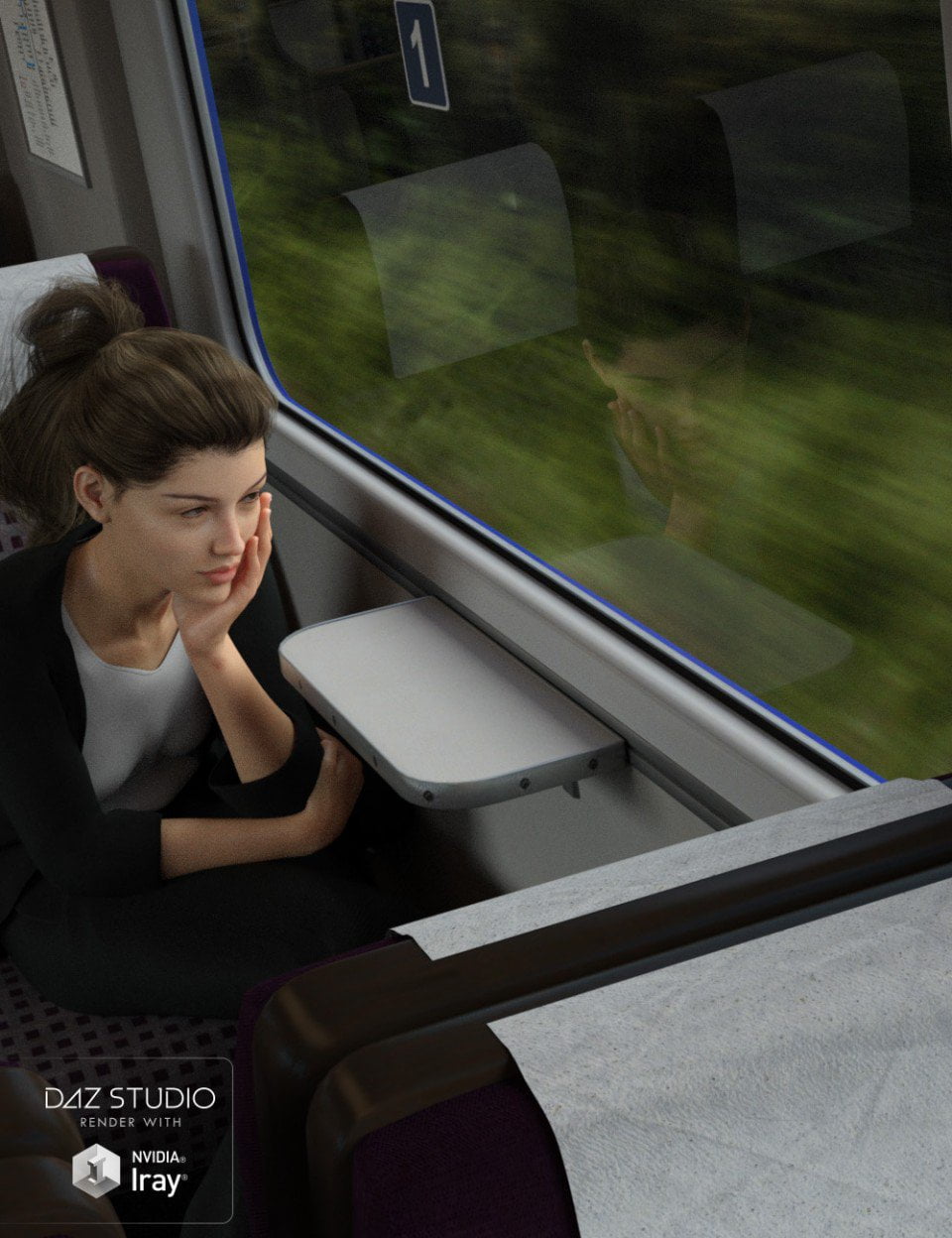 ---
⟣ Reflection Designer ⟢
Work smarter not harder! Perfect, precise, and absurdly fast, the new Reflection Designer by Half Life and RiverSoft Art will enable fine-tuned mastery over your reflections in your Iray renders! A perfect complement to Lighting Designer, Reflection Designer provides 3 powerful and easy to use scripts and 40 ready-to-use reflector planes, many created using 2 exclusive dynamic custom shaders. Even better, if you also have Lighting Designer, Reflection Designer is able to use all of Lighting Designers built in reflectors, emissive mesh lights, and spotlights too, making Reflection Designer even more powerful! Have unprecedented control over how your rendered images tell a story about the environment around the subject using the power of quickly and precisely placed reflections with Reflection Designer in Daz Studio.
Have you ever wanted to place a light so that it is visible as a reflection at a specific spot on an object in your scene? The Reflection Designer script does just that! The Reflection Designer script is designed to precisely and easily place lights which will become reflections at any location you choose on an object. The Move Reflection script will move any object in your scene so that it is visible as a reflection at any spot you choose on your target object. Easily place figures so they are visible in a mirror! Alternatively, if you wish to keep the existing positions of objects in your scene you can use the Move Camera script to instead move the camera so that you can see the reflection you desire at the selected polygon on your target object.
Simply select the polygon where you want a reflection to be using Daz Studio's Geometry Editor tool, and the Reflection Designer script will create a light precisely positioned to create a reflection at that location as well as positioned exactly at the specified distance away. Or, if you wish to instead control reflections of objects already in your scene, select the polygon-selected target object, and then your desired reflected object, and use the Move Reflection or Move Camera scripts to show those reflections at the specified location.
Deliver a massive speed boost to your scene setup process by quickly and easily getting the reflections you intended every time using the new Reflection Designer!
---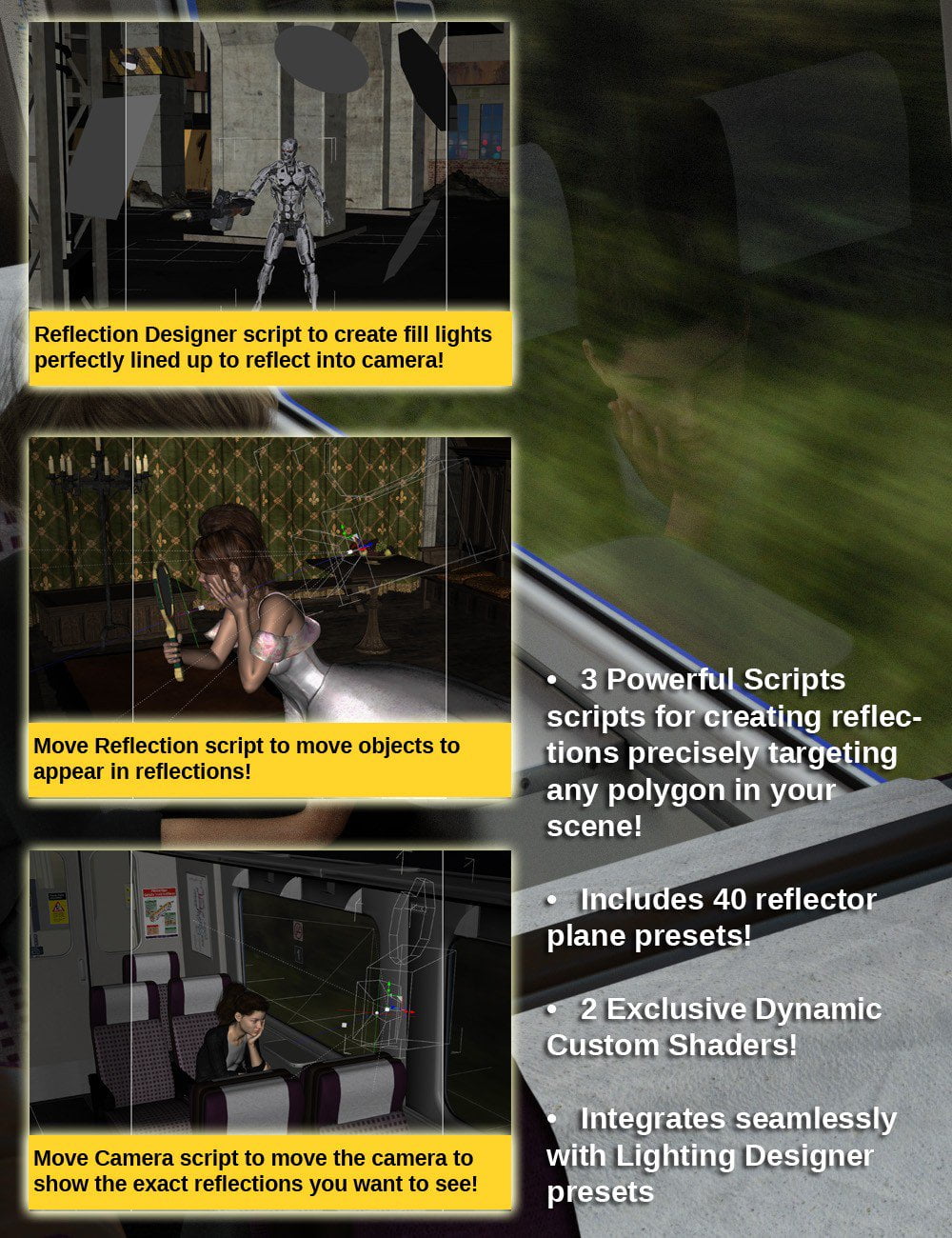 ---