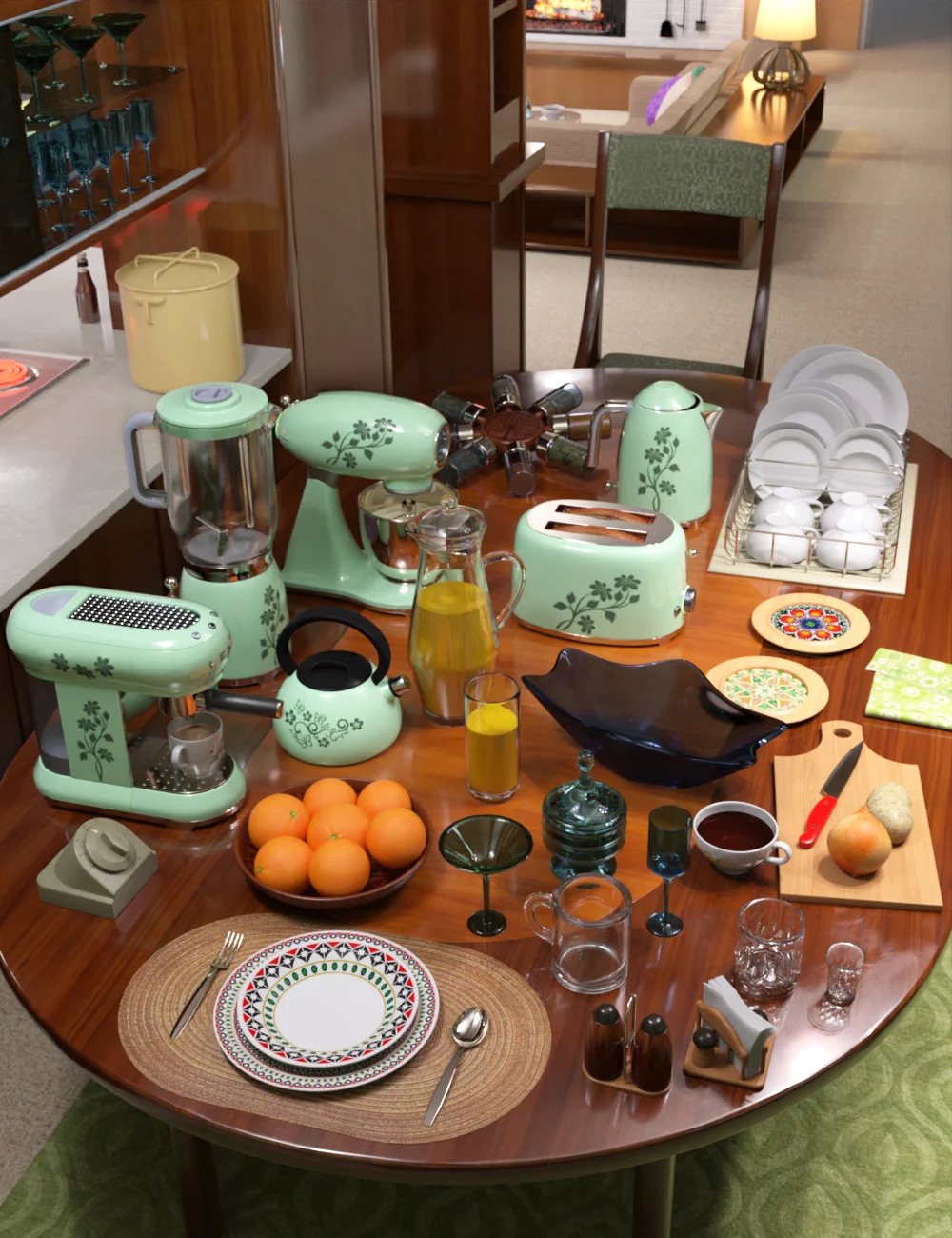 ---
Retro Apartment Props 2
Retro Apartment Props 2 is jam-packed with classic appliances and items for the Retro Apartment environment.
The set contains items for the kitchen and dining room, including a food processor, kitchen appliances, utensils, napkins, watches, glasses, tables, chairs, and more.
Furnish and decorate your Retro Apartment today!
---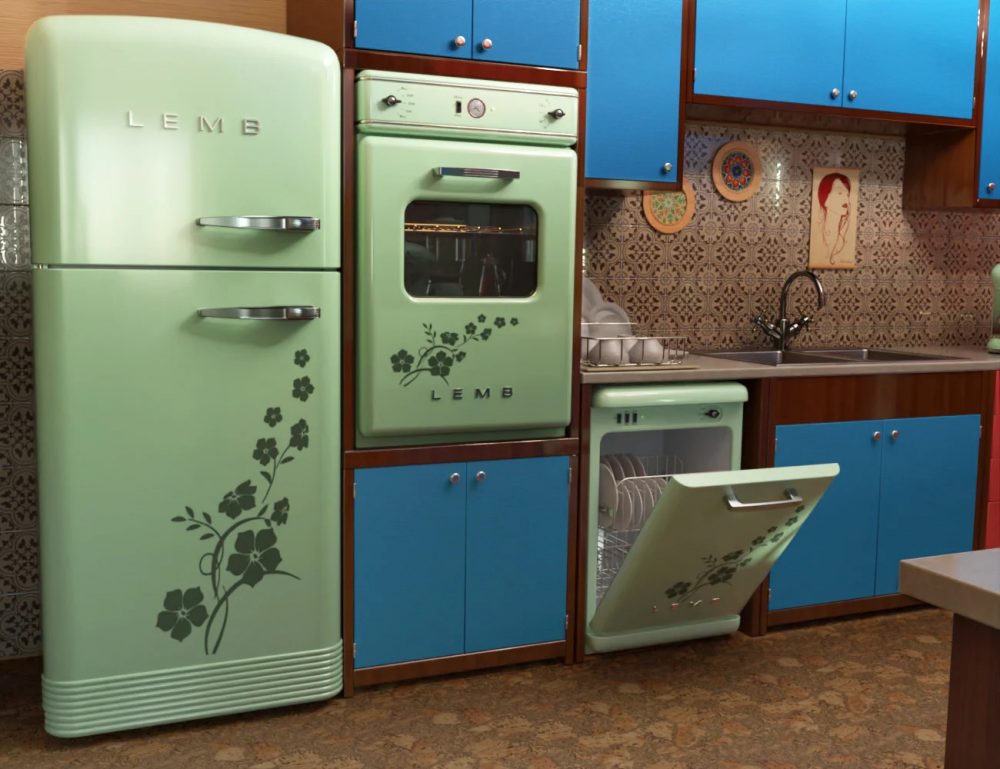 ---