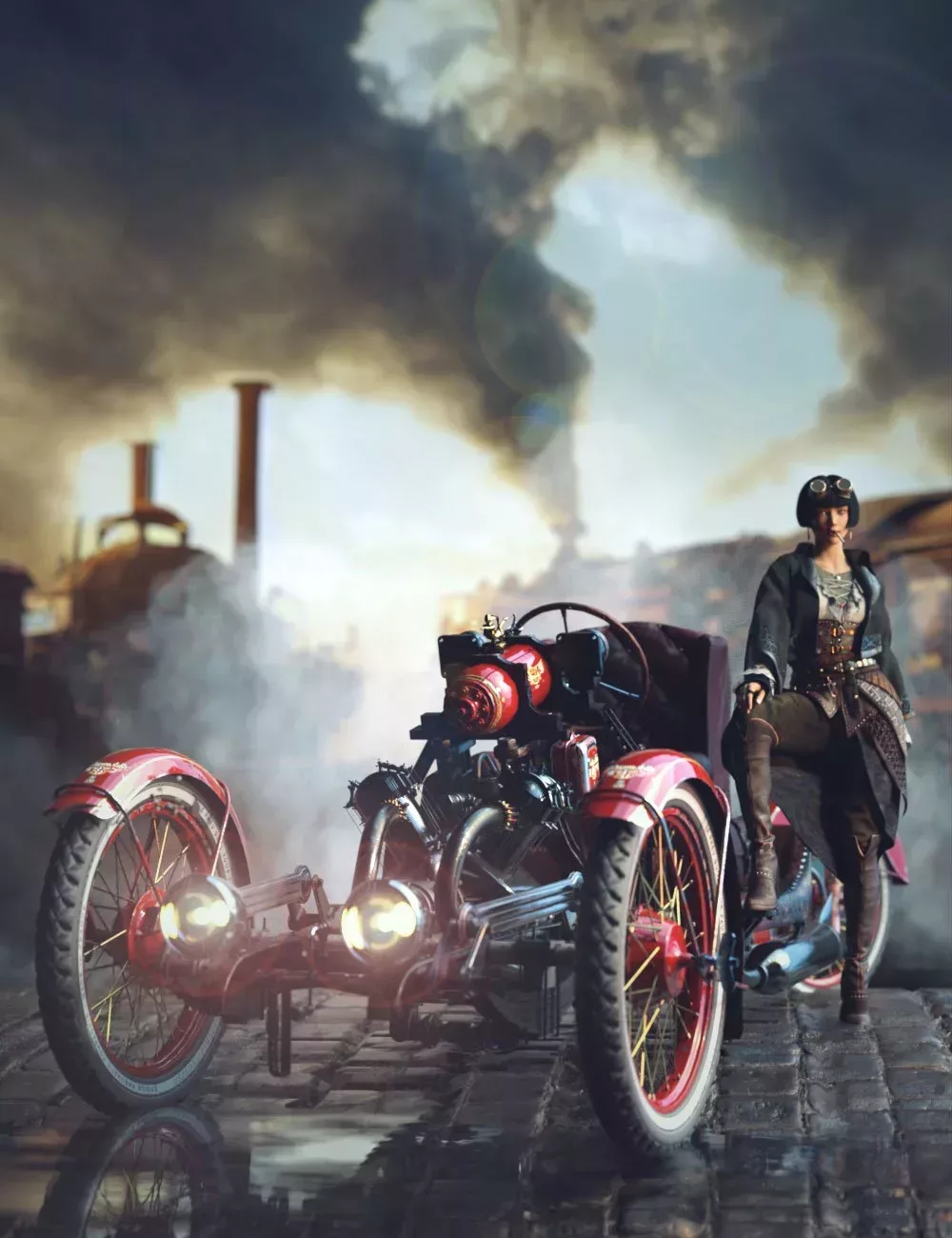 Let yourself be taken by this original machine through the smoky countryside.
This set has many articulated parts, including levers, steering wheel, and wheels. The direction of the vehicle is adjusted at the rear. Play for skids. Retrofuturistic, this vehicle is ideal for fueling Steampunk, Dieselpunk, or Victorian atmospheres — supposing that an inventor of this time had a good idea to invent it.
RetroFutur Car is a Three-wheeled motorcycle delivered with a set of 5 different textures and three leather textures.
Driver poses for Genesis 8 Male and Genesis 8 Female are also included.
We hope that this futuristic set will give you complete satisfaction to complete your Steampunk, Dieselpunk, or Victorian scenes.
RetroFutur Car: (.DUF)
RetroFutur Car:
Poses:
CR Driver Pose Genesis 8 Female
CR Driver Pose Genesis 8 Male
Materials:
RC Leather 01
RC Leather 02
RC Leather 03
RC Lights Off
RC Lights On
RC Radiator Cap 01
RC Radiator Cap 02
RC Radiator Cap 03
RC Radiator Cap 04
RC Radiator Cap 05
Retrofutur Car 01
Retrofutur Car 02
Retrofutur Car 03
Retrofutur Car 04
Retrofutur Car 05
Textures Include:
171 Texture, Bump, Emissive, Metallic, Normal, and Roughness Maps (1024 x 1024 to 4096 x 4096)
Daz Studio Iray Material Presets (.DUF)
---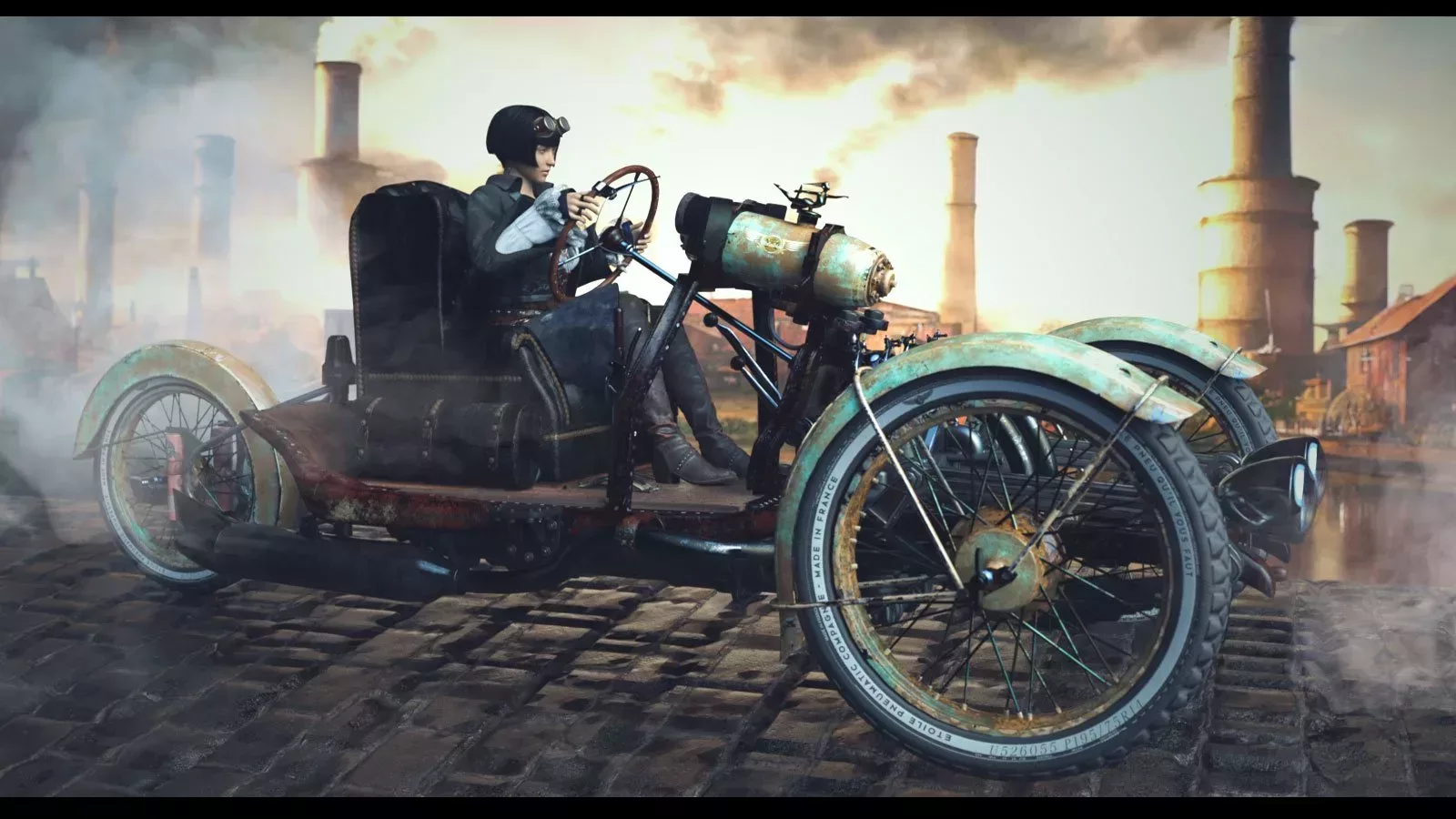 Download from QtyFiles Service
---