Rolling Plains Morphing Terrain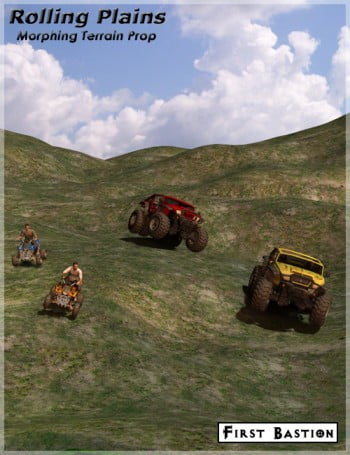 In response to the ongoing lament against the flat ground plain, comes a terrain with a little more flexibility.
Rolling Plains Morphing Terrain is the second in a series of useful landscape props from FirstBastion developed to offer interesting ground scapes for your renders. Sculpted and UV mapped, this realistic undulating ground is malleable, allowing you to dial the exact ground design you need, offering an indispensable addition to your exterior environment renders.
Literally thousands of variations are possible with the 7 distinct morphs. The possibilities are endless, dial the morphs a little or a lot.
Included in the package are two textures, sand and a grass/sand mix that are designed to work well with FirstBastion's other sets or anything else your Runtime can throw at it. There is also the footstep displacement map used in the promo image to get you started.
The actual prop is sized at almost 4 times RockyFlats and is tileable, allowing you to create as vast a landscape as you need, directly inside Poser or DAZ Studio. Add background hills at will. Sculpt them in real time. Need a landscape depression or a pond. Just dial it. The complex topography works well with a water plane.
As always, this terrain is sized to fit nicely into some of FirstBastion's other environment if you have them (check the promo images). This is not a requirement, but merely an option for this standalone.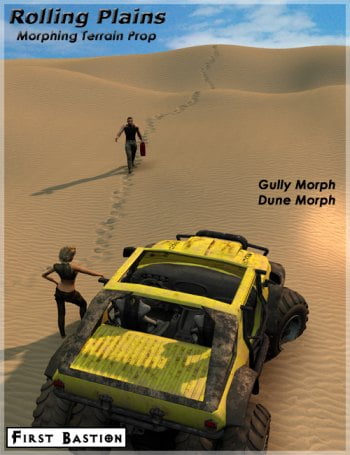 Download from QtyFiles Service
---