Rosalie Hair for V4, A4, G4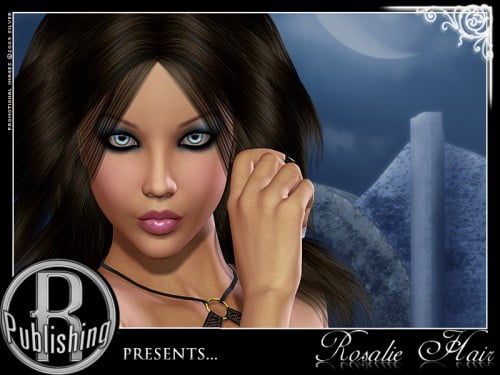 Rosalie Hair is beautiful and versatile with movement morphs included. You can choose to have longer or shorter hair flowing happily in the wind or laying gracefully behind the shoulders. The hair comes in 11 different natural and fun colors.
The Rosalie Hair includes a free Starry Rose Choker to help dress up all your favorite V4 and A4 characters. Several different colors are also available for the Choker.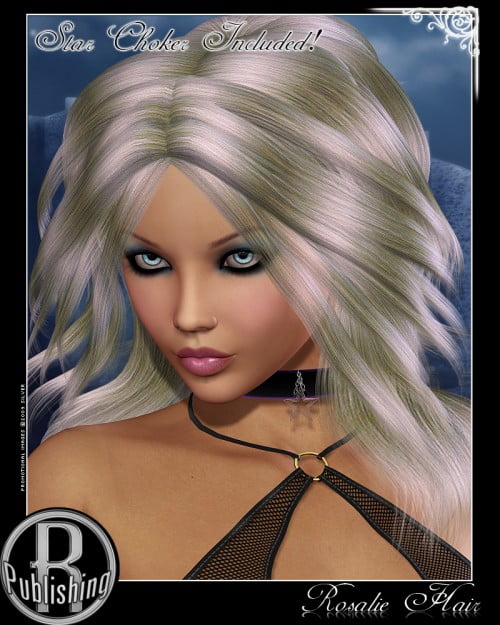 ---