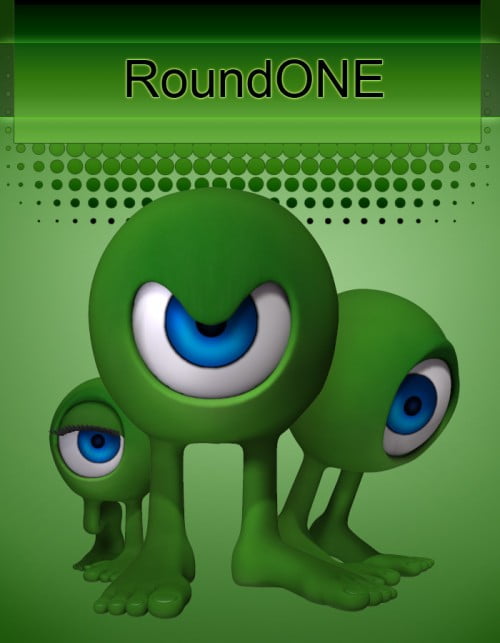 There's not much to say about the Rounds. Mostly, they stand and stare at things. They also like hats. And wigs. Sometimes, they stack themselves up because they like being tall. But, mostly they just stare.
RoundONE is a stand-alone figure for Poser. It is fully weight-mapped, and has expressive eyebrows, and optional eyelashes. The package also contains several poses, and makeup options. The leg poses are all compatible with the RoundTWO figure as well.
Features:
– Fully Weight mapped rigging
– Expressive eyebrows
– Optional eyelashes
– Leg poses compatible with RoundTWO
Product Includes:
– RoundONE stand-alone figure
– 5 poses – 14 MAT material poses.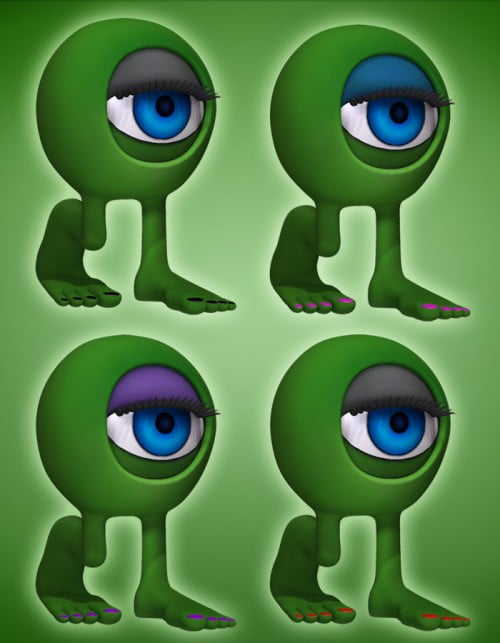 ---