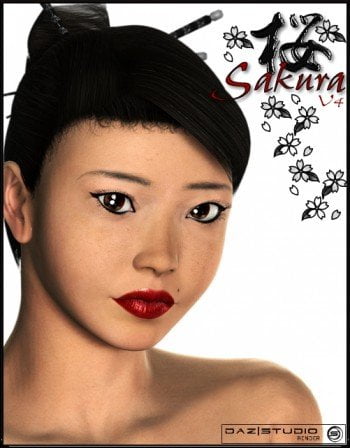 Introducing Sakura for Victoria 4 by Morris!
Inspired by the gorgeous clothing package 'Kunoichi' by ElorOnceDark and Anna Benjamin, Sakura (Cherry Blossom) comes to life.
Fallen cherry blossoms represent fallen soldiers that fought and died bravely in battle. Sakura has a beautiful and sweet face but within, the soul of a warrior.
Sakura?s textures include beautifully detailed natural skin options, two natural face textures, 10 make-up maps, three 'Kabuki' inspired facial masks and two body (torso and limbs) tattoo options inspired by Japanese Irezumi.
The details of the textures will amaze you, and the artistry of the tattoo, I hope, will bring you bursts of inspiration.
Sakura for V4 has been optimized for DAZ Studio and Poser 5-7, to achieve the most realistic renders possible!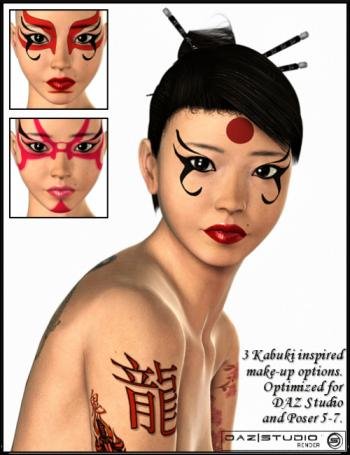 Download from QtyFiles Service
---