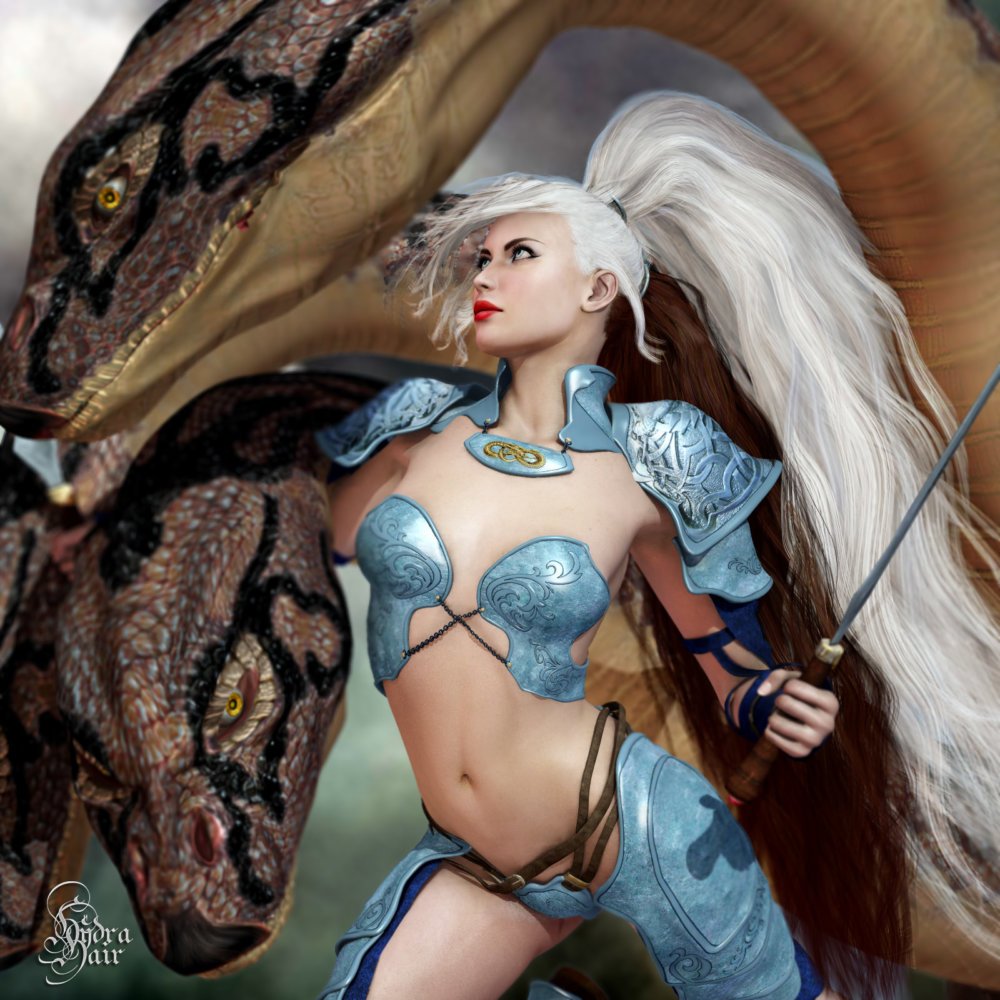 Hydra hair, its a fantasy but realistic hairset, which consist of 2 independent ridded Tails
with JMC automatic smoothing bend morphs. They can be rotated in any axis, perfect for any action render.
The hair include Poser and Daz Studio presets,
a conforming cr2 for V4 and a fully ridded and posable (pp2) Prop preset,
a Daz Studio 4.8 (Duf) ridded and fully posable Smart Prop preset.
The smart Props contain refits for G3f, G3M, V7, M7 G2F, G2M, V6, M6, M4, Genesis, Pauline, Dawn, Dusk, Anastasia & SAV Aphrodite.
and can be scaled translated and with the help and the variety of the FBM adjustment morphs
can fit the most Poser/Daz characters!
The hair is separated in 2 material color zones, based on the 2 tals, hair zone 1 and hair zone 2,
this way, you can mix and much the color presets as you wish!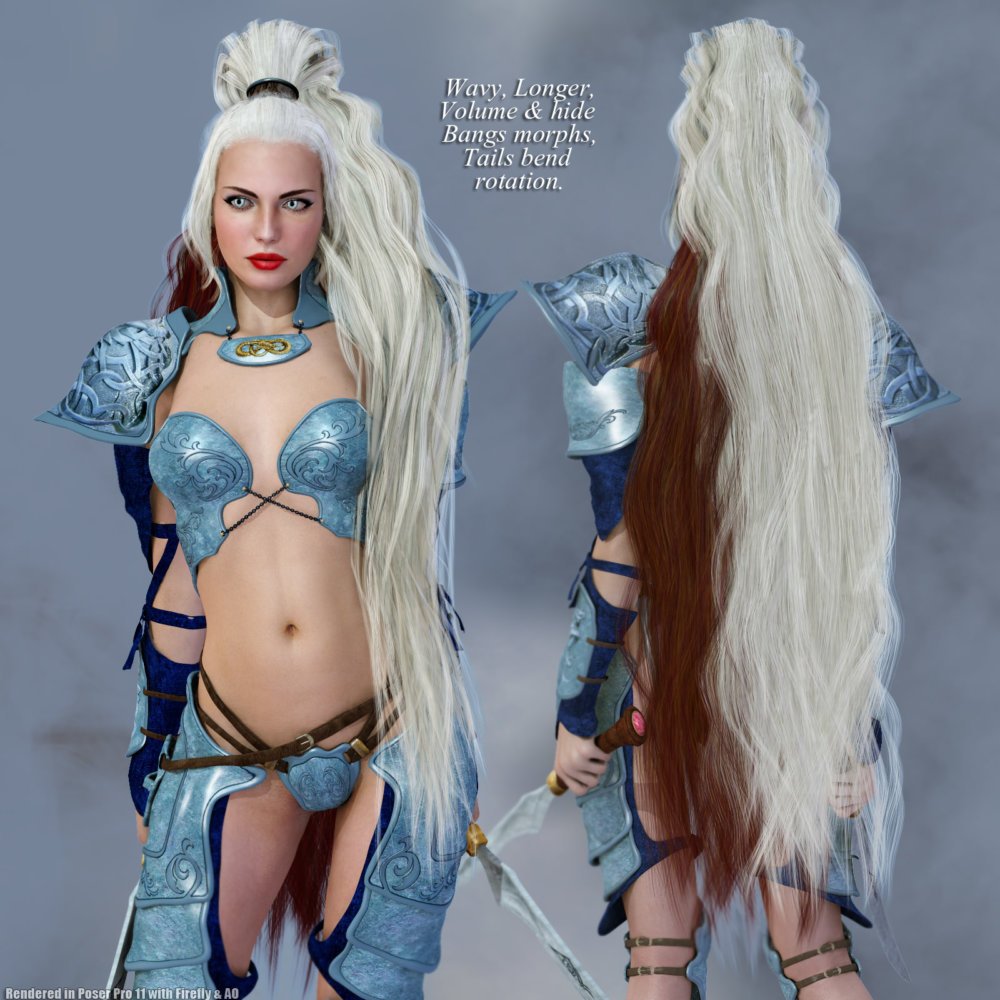 ---