SBRM Birds of Prey Vol 4 Mini-Set – Fish and Snake Eagles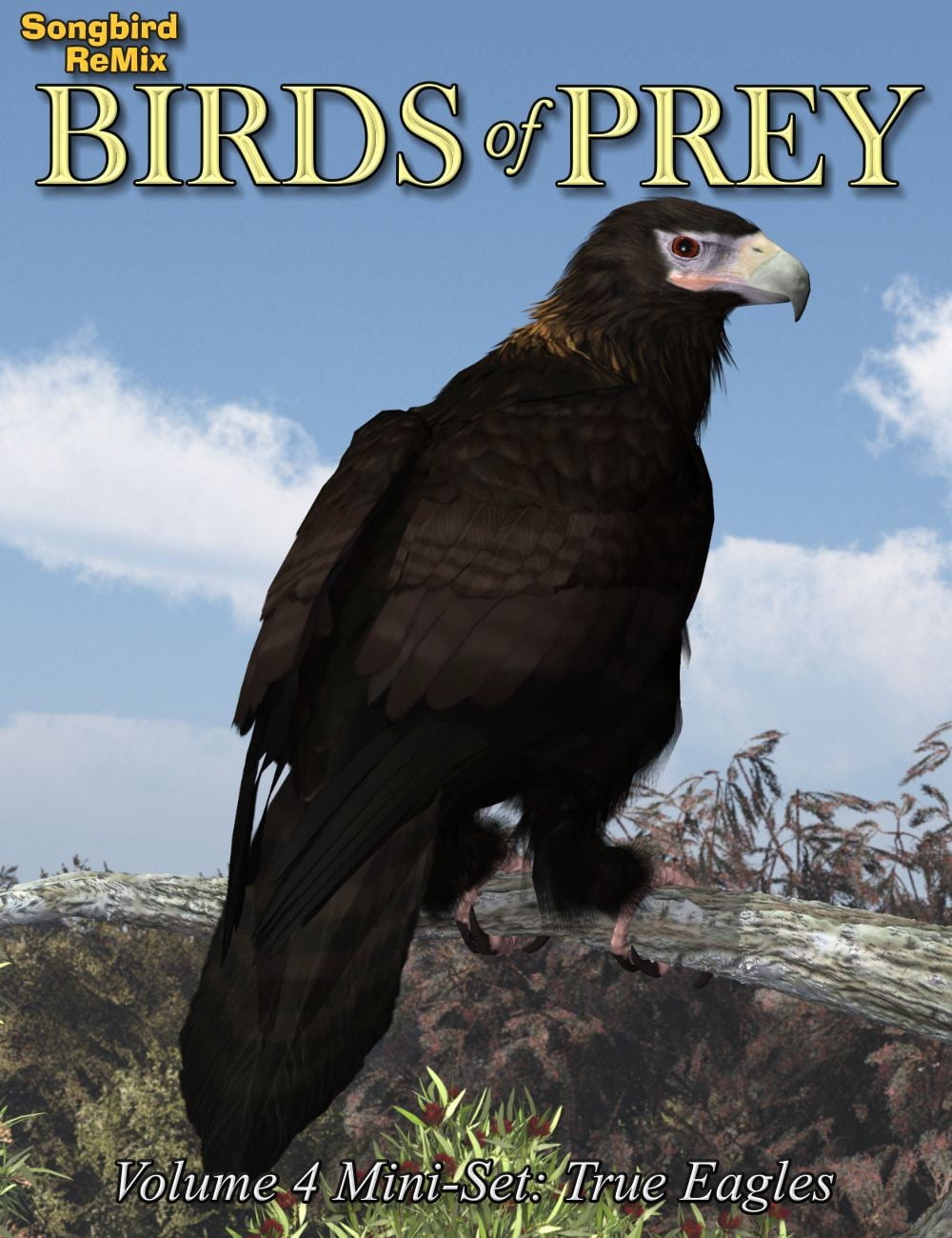 This Songbird ReMix Birds of Prey volume contains species in the Eagle family that specialize in hunting fish or snakes. Eagles are large and powerfully built birds of prey. They have elongated heads, heavy beaks and long, broad wings. Mini-sets are designed for those looking for a specific bird or on a budget. This mini-set includes 6 Fish and Snake Eagles.
Eagles throughout history have been icons of strength. From national symbols to the sports teams and rock group, eagles are well represented in many cultures in a variety of ways. The Eagle represents spiritual protection, carries prayers, and brings strength, courage, wisdom, illumination of spirit, healing, creation, and knowledge of magic. The eagle has an ability to see hidden spiritual truths, rising above the material to see the spiritual. The eagle has an ability to see the overall pattern, and the connection to spirit guides and teachers. The eagle represents great power and balance, dignity with grace, a connection with higher truths, intuition and a creative spirit grace achieved through knowledge and hard work.
What's Included & Features:
Models (.obj, .cr2, .duf)
Songbird ReMix 3 Bird of Prey 3 Base (Eagle)
Blank, untextured model
Primarily for users who wish to experiment with poses or customize their own species of bird
Bird Species(.cr2, .duf)
Fish Eagles:
Bald Eagle (m); "leucocephalus" (Southern US and Baja California) and "washingtoniensis" (Northern US and Canada)
African Fish-eagle (m)
Pallas's Fish-eagle (m)
Snake Eagles
Philippine Eagle (m)
Short-toed Snake-eagle (m)
Poses (.pz2, .duf)
!Default Pose (for resetting model)
!HeadFwd
!LegTuck
Eagle Attack
Eagle Groom
Eagle Perch1
Eagle Soar
Eagle Stand1
Eagle Stand2
Eagle-Prey Catch
Manuals (.pdf)
Field Guide and Manual
Information and tips on use of product
Detailed information about behavior, nesting and range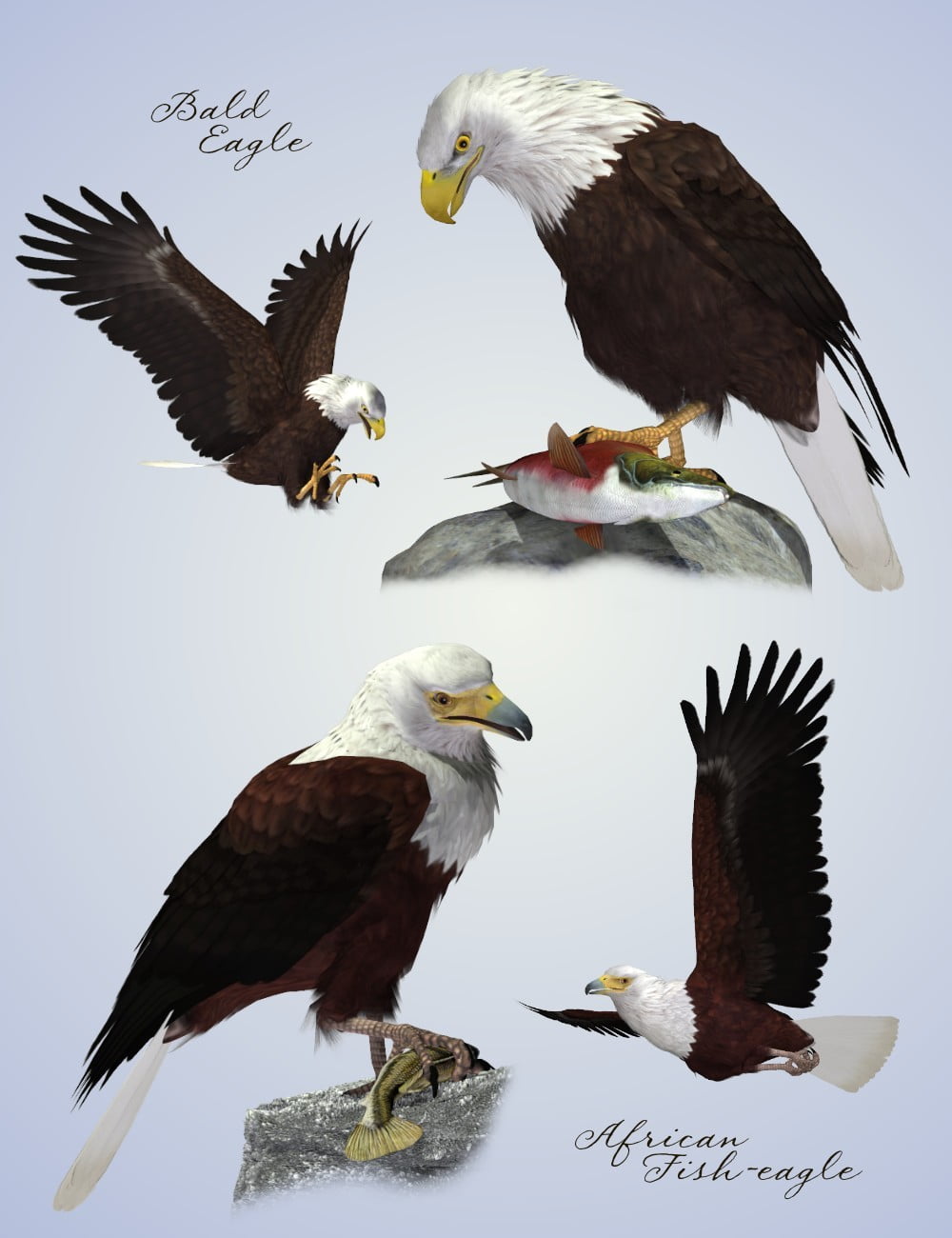 GRATEFUL MEMBERS




---